- Advertisement -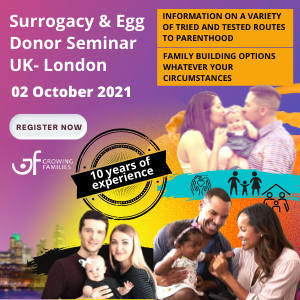 WHO WE ARE
Nordica Lagos is one of Nigeria's leading centres for world-class assisted reproductive services Nordica Fertility Centre, Lagos is an Assisted Conception Unit owned by Iscare Nigeria Limited.
Our core competence is infertility management. Nordica Fertility Centre Lagos was established in association with Nordica International, Denmark. Our services are world-class, as we have direct access to research findings from The Institute of Human Reproduction, Sybion, Fruebjerguel, Denmark and also with doctors and technicians at The Fertility Unit of Herlev University of Copenhagen. This keeps us abreast of the latest development in the field of Assisted Reproduction.
CORPORATE IDENTITY OUR VISION: To be the preferred assisted conception provider.
OUR MISSION: Achieve best results with tender care.
OUR VALUES: This is OUR "TRIIC"
Team Involvement
Responsiveness
Integrity
Innovation
Confidentiality
THE TEAM
We have a "Care Team" deploying patient-care approach. This allows us to provide family practice style care and to develop personal relationships trust and confidential i.e. the foundation of quality care.
We believe that knowing our patients allows us to develop individualized treatment plans. We believe that this familiarity and consistency of care, contribute to each patient's well being, and ultimately, to the success of their treatment.
OUR CULTURE
Our vibrant caring culture is a key element of our success. Since its inception in 2003, our business has evolved and grown substantially. Our core values, however, have remained constant.
OUR APPROACH
We are committed to excellence in patient-care backed by research, leading to the development of simplified treatment plans. We deploy a "patient-centred care approach" through our highly qualified staff to offer a comprehensive range of Assisted Reproductive Services in conformity with global best standards in a cozy and relaxed atmosphere.
We are in three (3) cities in Nigeria- Lagos, Asaba (Delta State) and Abuja (FCT). We also have an annexe at the old reservation area of Yaba, in the very heart of the Lagos metropolis.
OUR COMMITMENT
To set the standard of excellence in ART in Nigeria and West Africa.
To continuously innovate to deliver superior customer satisfaction beyond expectations.
We are a one-stop fertility clinic with a complete endoscopic unit (for pin-hole surgery)
We have one of the best CSR programs in the healthcare sectors investing in the environment and giving free IVF to indigent couples
We invest in our staff better than others
We have the latest technology including the IMSI machine (the only one in Nigeria and probably West Africa)
We do a lot of public enlightenment including a TV show that has run for almost 3 years.