- Advertisement -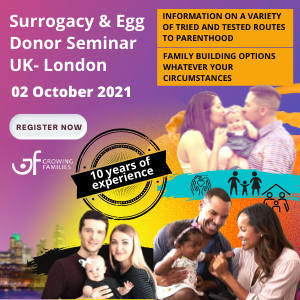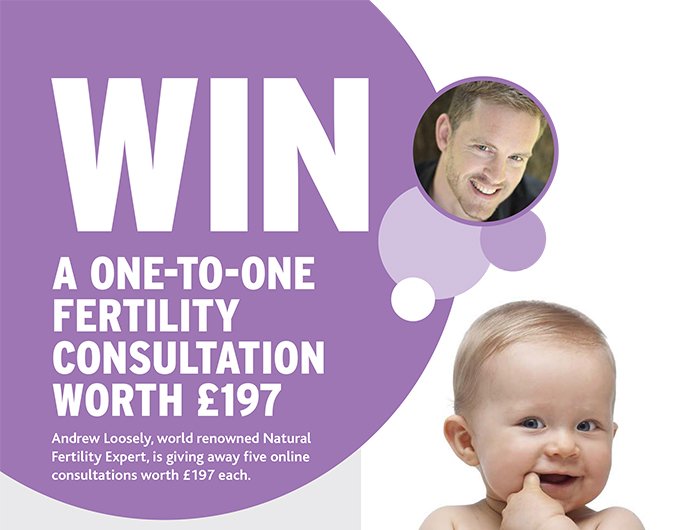 Speak one-to-one online via Skype or telephone with Andrew about your fertility health and discover what you can do to optimise your chances of successful conception and pregnancy.
During a personalised online 45-minute session, Andrew will talk through your fertility journey, discuss your current direction and help you to create a natural treatment strategy that will give you guidance and support to take the right next steps.
Looking at your fertility history he will have an idea of what may be causing your delay so far, and offer guidance on what you could do to take control of your fertility health. He will also discuss with you how you can create a clear strategy to move forwards towards your goal of having a baby.
Andrew Loosely is the founder of Natural Fertility Expert.com and is the creator of The Baby Creating Plan, which is his natural treatment programme that he uses with clients worldwide.
He has a following of clients in more than 60 countries and offers support to anyone on their fertility journey, whether you are trying to conceive naturally or with assisted methods such as IVF.
To read more about Andrew and to claim a copy of his free guide, please visit :www.naturalfertilityexpert.com.
We have five individual consultations to give away.
Entries will be drawn at random and the competition closes on October 1st 2013.

Competitions Rule and Terms and Conditions
Below are the rules that apply to all the prize draws that appear on the site. In addition to these rules there may be special terms & conditions which are relevant to individual prize draws, this will appear as a link on the relevant prize draw.
FertilityRoad.com is a UK site and unless otherwise stated to all entrant aged 18 or over.
Our prize draws may be promoted over several different websites simultaneously for example Facebook and Twitter.
Certain prize draws and promotions, which are clearly indicated, allow multiple entries. Otherwise, only one entry per person per prize draw can be accepted.
Persons connected with Mack Publishing Ltd or any of the prize draw sponsors are ineligible.
Winners will be selected at random by computer except where stated in the individual prize draw special terms and conditions.
Brief details of winners will be included on the 'Winners page' of the FertilityRoad.com web site, following receipt of confirmation.
Winners of prizes will be required to provide a recent photograph in order to claim their prize and may be required to take part in further promotional activities.
Prizes must be claimed within 30 days of each draw. Unclaimed prizes will be void.
Void prizes may be included in the 'Second Time Lucky' prize draw where users will be required to complete a short questionnaire to gain entry.
All prizes are subject to availability should any prize be unavailable, a prize of similar price or specification will be substituted.
By submitting information each visitor to FertilityRoad.com agrees to receive information from Mack Publishing Ltd. Such offers will be sent only by Mack Publishing Ltd, its sponsors or its clients.
Promoter – unless otherwise stated the promoter of prize draws on FertilityRoad.com is Mack Publishing Ltd, 81 Rivington Street, Shoreditch, London EC2A 3AY. Tel: 020 7183 9882.