- Advertisement -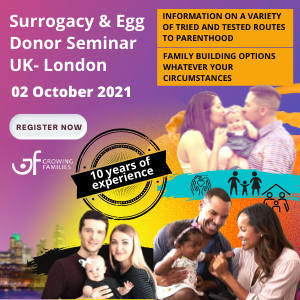 Fertility Road has teamed up with Orthomol Fertility Supplements to offer you the chance to win a 30-day supply of the Orthomol Fertil Plus supplement for men and/or the Orthomol Natal supplement for women.
The Orthomol Fertility Supplements are formulated to help promote conception, and in the case of Orthomol Natal, provide nutritional support during and after pregnancy too. Read on for more information about how to win, and details of an exclusive discount code offered for Fertility Road readers.
What's in the Orthomol Fertility Supplements box?
Orthomolecular Nutritional Medicine provides the all-round care needed by the body. It contains micronutrients, such as vitamins, trace elements and minerals, which help to maintain the body's performance capability, resistance, protect against disease and aid fertility.
Orthomol Fertil Plus is a special dietary supplement formulated to help with male fertility disorders. It provides a well-balanced combination of micronutrients, including trace elements and amino acids, necessary for healthy sperm production (30-day supply, RRP £53.29).
Orthomol Natal is a food supplement for women before, during and after pregnancy. It provides vitamins, minerals, trace elements and specialist nutrients including folic acid, iodine, iron, magnesium and calcium as well as omega-3-fatty acids, (all-important DHA) and probiotics. (30-day supply RRP £58.39).
We have three 30-day Orthomol Fertil Plus and three 30-day Orthomol Natal packs to give away.