IVF treatment availability at Clinic EGV
IVF at Clinic EGV - restrictions
Woman maximum age
50
Single woman
Allowed
Same sex female couples
Allowed
HIV (female)
Not allowed
HIV (male)
Not allowed
HCV / HBV (female)
Not allowed
HCV / HBV (male)
Not allowed
About Clinic EGV
The clinic was founded in 1998 and sits on the fifth floor of a health care building, but don't worry, there is an elevator. It is located in the capital city of Riga, in Latvia, which is easily accessible. The insides of the clinic have a very clean and modern look, utilising light green and white colours to evoke a sense of calm within all who walk through the doors, but it is not just the decor that is light green as the doctors wear the colour as well, which should help you relax. With 4 single and double recovery rooms, you will be comfortable no matter what recovery room you are staying in.
Clinic EGV is something of a trend-setter in Latvia as it has been responsible for many firsts when it comes to assisted reproduction in the country:
Auxiliary reproductive technologies. Being the first clinic in Latvia to recognise the use of certain technologies in cases of infertility, they were able to break new ground when it came to using technology, previously thought not to be promising, in their treatment.
Sperm bank. They were the first clinic in Latvia to open a sperm bank, which allowed them unparalleled access to materials needed to further assist reproduction.
Andrology centre. They are the first clinic in Latvia to have an andrology centre, which allows them to not only treat female infertility but male infertility too.
The andrology centre allows the clinic to look more closely at male infertility, diagnose the problems and come up with solutions to fight it, if you are a male wishing to visit the clinic then they can help with a range of problems, such as STDs, erectile dysfunction, and general fertility. As part of their treatment with male infertility, they can perform procedures based around it, such as:
PESA
TESE
Micro TESE
MESA.
These procedures are all minimally-invasive and have been designed to be performed with as little pain as possible. They are able to perform these procedures and study the results so carefully thanks to their SOM62 surgery microscope, which is German-made and has a magnification of up to 28 times, making Clinic EGV the only clinic in Latvia with such a powerful microscope.
The clinic likes to use the latest technologies in their laboratories, as well as the latest treatments, in order to ensure the highest possible results. It is not only this, but the staff undergo training to further enhance their skills and knowledge, all around Europe, in order to bring the latest treatment techniques to their clinic, because knowledge is worth striving for. Thanks to this wealth of knowledge and experience, the staff regularly participate in international assisted reproduction conferences, gaining the respect of their peers. It is because of these technologies, and continuous thirst for knowledge that they are able to offer treatment to women that other clinics won't, women who are up to the age of 55 are welcome at their clinic, whereas a lot of other clinics stop offering treatment past the ages of 49 or 51.
When it comes to safety and quality, the clinic must comply with strict regulations and are regularly audited. With this comes certifications proving that they continuously maintain the highest standards of quality and care. As well as being a licensed tissue establishment they hold:
ISO:9001:2015,
Laboratory LVS EN ISO 15189:2013 M-637.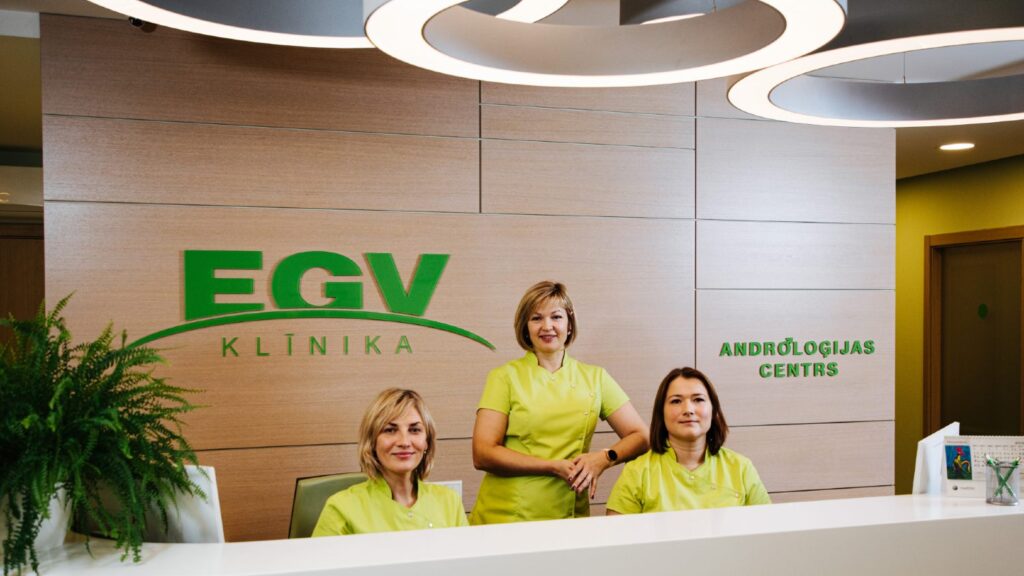 Experience and Medical Staff at Clinic EGV
The Medical Director of the clinic is Dr. Zane Vitina, a Gynecology and Obstetrics specialist who achieved her qualifications from the Medical Academy of Latvia/Riga Stradins University. Along the way to becoming the medical director she also acquired qualifications from the University of Uppsala in Sweden, the University of Roskilde in Denmark, and the Royal College of Obstetricians and Gynaecologists in London. It was in London that Dr. Vitina studied extra-corporal fertilisation as well as infertile couple treatment. She is a member of ESHRE (European Society of Human Reproduction and Embryology), and ISGE (International Society of Gynecological Endocrinology). All of this shows how educated and experienced the doctor is, as being member of both societies is a huge honour, and reserved for only the best specialists in their field.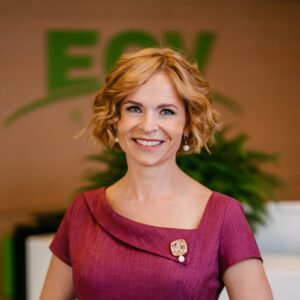 The senior embryologist of the clinic is Daina Majore, who has over 27 years of experience in assisted reproduction. She has also studied in Latvia, Finland, and various other countries around Europe, in order to hone her skills. All in all the clinic has 26 doctors and 4 embryologists, as well as the nurses and other members of staff who work there. A lot of staff at the clinic also speak multiple languages, so there will always be somebody to communicate effectively with you.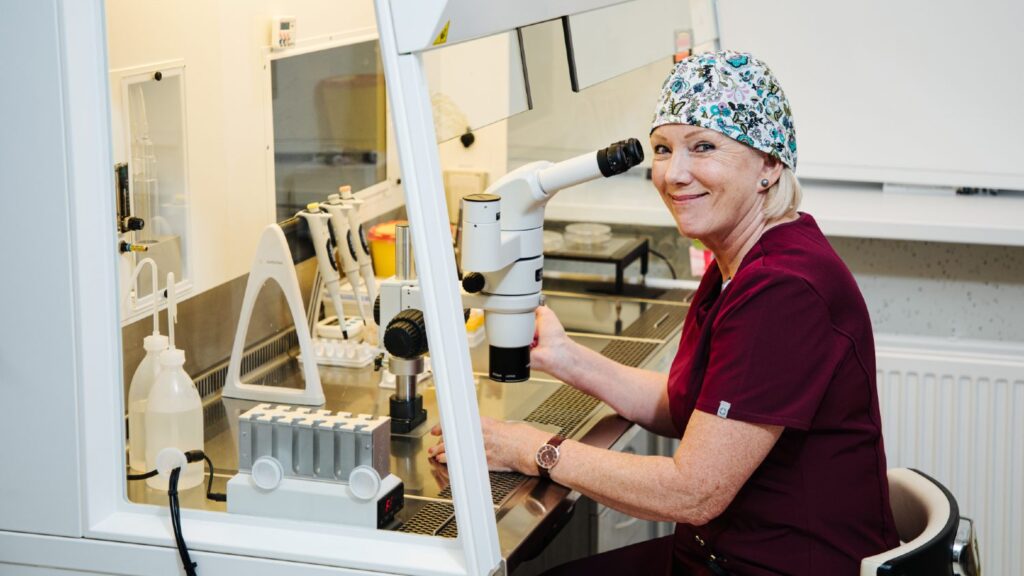 IVF Costs at Clinic EGV
Treatment costs can vary depending on the treatment your specific case requires, and if there are additional tests or treatments you decide to opt in for. Due to this, the final cost may be different, so the below costs are only the standard costs for each treatment with Clinic EGV. For your first medical consultation with the clinic, you will be required to pay 100 Euros, but this is deductible once your treatment commences.
The most basic treatment, IUI (intrauterine insemination) costs 400 Euros. If there is a need to use donor sperm with your IUI, AID (artificial insemination with donor) is possible at the cost of 950 Euros. The standard cost for IVF treatment is 2,200 Euros, while treatment with egg donation is 6,310 Euros, treatment with embryo donation is 4,100 Euros, and with sperm donation, it starts from 2,600 Euros. Donor sperm starts from 400 Euros if you require it.
Basic IVF packages cost at Clinic EGV
Intrauterine insemination (IUI)
€400
Artificial insemination with donor (AID)
€950
IVF with own eggs
€2,200
Egg donation IVF
€6,310
Embryo donation
€4,100
Egg freezing
€360 - €710
Sperm donation
from €2,600
ROPA
N/A
Surrogacy
N/A
There are additional treatments and tests that can be performed, for additional costs. Embryo monitoring will cost 550 Euros, whilst blastocyst culture will cost 300 Euros. You are able to have additional embryo testing performed, which will test the embryos before implantation for any genetic defects or abnormalities, to ensure no issues arise with their development in the future. You can have an embryo biopsy for 450 Euros and Preimplantation Genetic Screening PGT-A (PGS) for 420 per embryo.
You will also have the option available to freeze sperm and eggs, as well as any remaining embryos from your treatment, all in case you wish to undergo treatment at a later date. To freeze sperm will cost 400 Euros, while freezing eggs is from 360 to 710 Euros. If there are any remaining embryos from your treatment, vitrification and storage of these will cost €520 – €720 depending on the number of frozen embryos. If you choose to have a baby at a later date and wish to have one of the embryos implanted then you will undergo a procedure called FET (Frozen Embryo Transfer), which will cost 1,040 Euros.
IVF add-ons and other costs
Other IVF techniques costs at Clinic EGV
Medical consultation (doctor)
€100
Donor sperm
from €400
Sperm freezing
€400
Embryo Monitoring (e.g. Embryoscope)
€550
Blastocyst culture
€300
PGT-A / PGS genetic embryo testing
€420/embryo
Embryo freezing and storage for 1 year
€520 - €720
FET - Frozen Embryo Transfer
€1,040
IVF Refund Guarantee Package
Clinic EGV also offers three guarantee programs, whereby you will pay a larger sum of money, but in the case of no live birth, you will receive a percentage of the money back, based on 3 cycles of IVF. This percentage ranges from 70% to 80%.
If you are under 39 years of age and are using your own egg cells and sperm of your partner or a donor, you will be paying 9,950 Euros if you are a citizen of Latvia, Lithuania or Estonia, but 15,950 Euros if you are not. For this package, you will receive a refund of 70 – 80% and the guarantee package must be used within 2 years.
If you are under 49 and using donor egg cells and a partner's sperm, you will be paying 13,950 Euros if you are a citizen of Latvia, Lithuania or Estonia, and 17,950 Euros if you are not. The refund for this package is 70% and the guarantee package must be used within 2 years.
If you are under 49 years of age and are using donor embryos, then the price you will pay is 8,490 Euros if you are a citizen of Latvia, Lithuania or Estonia, and 9,550 Euros if you are not. The refund for this package is 70% and the guarantee package must be used within 1 year.
Refund Package (Money back guarantee):
Own eggs + partner or donor sperm (under 39) - 9950 EUR
Refund is guaranteed if the program does not end with the desired result.
Program qualification is necessary. Please ask the clinic for details.
Donor eggs + partner's sperm (under 49) - 17950 EUR
Refund is guaranteed if the program does not end with the desired result.
Program qualification is necessary. Please ask the clinic for details.
Donor embryos (under 49) - 9550 EUR
Refund is guaranteed if the program does not end with the desired result.
Program qualification is necessary. Please ask the clinic for details.
IVF Success Rates at Clinic EGV
The clinic sees average success rates when compared with other clinics in Europe, based on performing an average of 400 IVF cycles per year using a patient's own eggs, and an average of 120 IVF cycles per year using donor eggs.
The below success rates are for the year 2021, and are based on a clinical pregnancy:
IVF with egg donation – 58%
IVF using own eggs – 45%.
If we break this down into the different age groups they are as follows:
women under 35 – 54%
women aged 35-40 – 47%
women over 40 – 23%.
You are also able to undergo IVF treatment using frozen embryos and the clinical pregnancy success rate for this in 2021 was 52% and for donated embryos – 43%.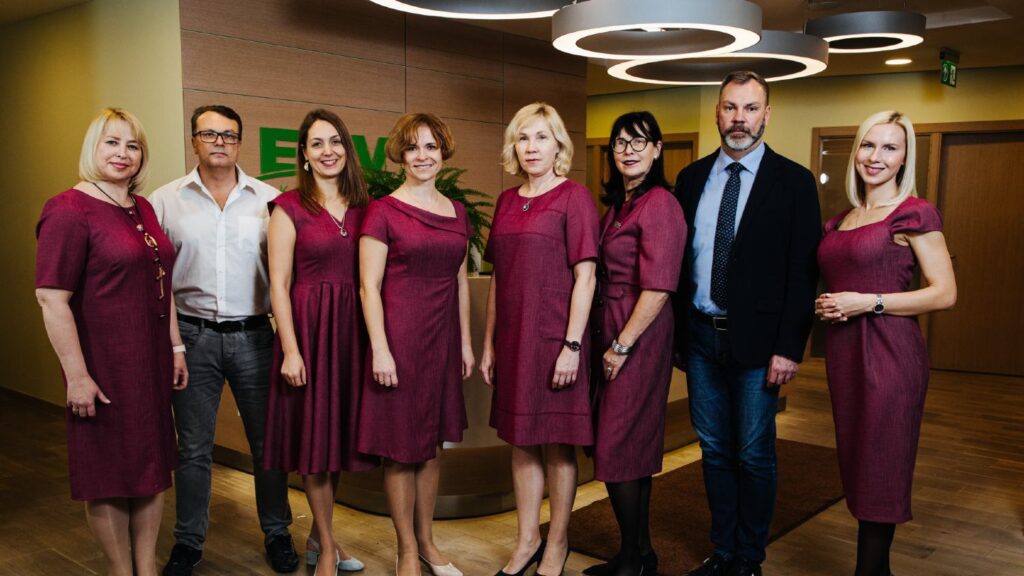 Clinic EGV – Location
Clinic EGV is located in the very heart of Riga, the capital city of Latvia. Riga is a city that is known for its nouveau architecture, allowing you to see beautiful buildings wherever you go. With lots to see and do in Riga, you will be able to visit museums, markets, walk along the canal, and even take a walk through the pedestrian-only old town, which has lots of shops and restaurants for you to visit.
The clinic is roughly a 20-minute drive from the airport, although this can change depending on traffic. The city has plenty of wonderful hotels for you to stay in during your treatment, some of which the clinic has a deal with, in order to offer you more competitive prices that can save you money.
Riga in Latvia might not be a lot of people's first thought when wishing to undergo IVF treatment, but if you take a trip to this wonderfully beautiful city, it will be your first thought from that moment on.