IVF treatment availability at Ferticentro
IVF at Ferticentro - restrictions
Woman maximum age
50
Single woman
Allowed
Same sex female couples
Allowed
HIV (female)
Allowed
HIV (male)
Allowed
HCV / HBV (female)
Allowed
HCV / HBV (male)
Allowed
About Ferticentro
Opened in 2002, Ferticentro is based in Coimbra, Portugal. Originally in Hospital da Luz they expanded and opened the Coimbra clinic in 2021. Thanks to this expansion the clinic has 2 operating theatres, a nursing office, 5 medical offices, a large laboratory, 4 general offices, 4 custom service rooms and 4 patient rooms. The clinic inside has been designed to look very modern and sleek, with furniture that matches. With white and brown colours mixing well together, the clinic is very aesthetically pleasing and is sure to make you smile.
The clinic uses state-of-the-art equipment and modern techniques that have been proven to be successful in the treatment of infertility. Thanks to this equipment and techniques they are used to dealing with more complex cases, and are confident when treating their patients.
The clinic has a great number of benefits that show why you should choose them for your treatment:
Less travel required. The clinic can work with your local doctors back home, in order to help with certain tests and medications. Thanks to this you will not have to travel to the clinic so often, meaning you will have a much easier time with your treatment, as being able to relax at home will help a great deal.
Psychological support. With a psychologist on board, the clinic is able to offer you psychological support at any time during your treatment. They understand that being healthy isn't just about the body, but also about the mind.
No waiting list. Treatment of infertility can sometimes be a very time-sensitive issue, especially with certain treatments. The clinic understands this and all of your treatments can be planned at very short notice, without making you wait.
State-of-the-art technology. One of the technologies that they use is called an Embryoscope, a machine with time-lapse technology that has been designed for 24 hour monitoring of your embryos during the entire development process. Thanks to this the embryos have a much greater chance of survival and the embryologists will be able to assess the quality of the embryo with greater accuracy.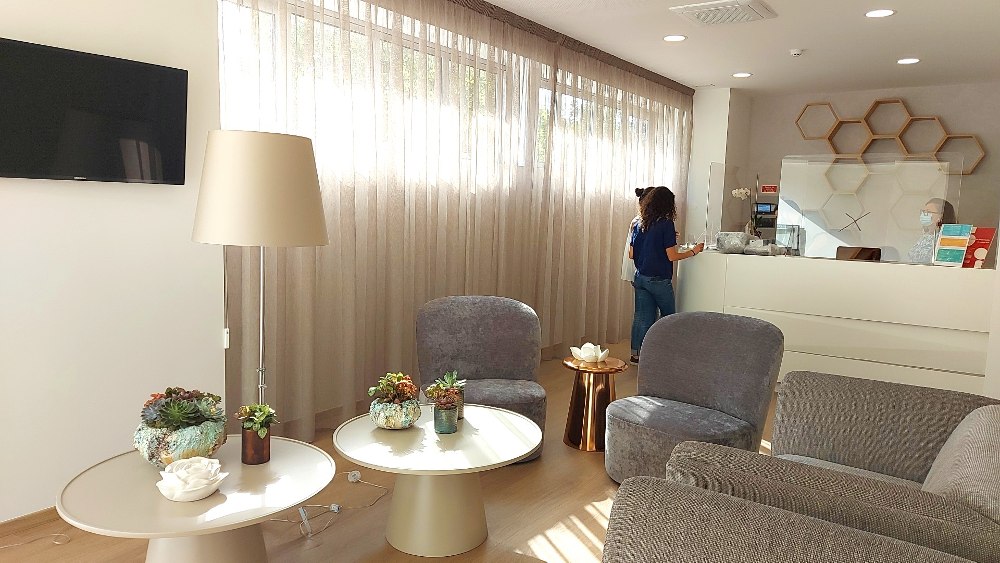 Egg donation is a major form of treatment that would-be parents go through when suffering from infertility issues. A lot of the time the donors are kept anonymous due to the laws and legalities involving donation. In Portugal, the law allows the donors to be non-anonymous and it is 100% legal. The clinic has many donor ethnicities available:
Caucasian (White)
Hispanic (Latino)
Scandinavian
African (Black)
Asian
Indian
Arab.
Thanks to their large donor pool you will be able to perfectly choose the best donor for you.
When it comes to knowing about the quality and standards of the clinic nothing says more than the accreditation they have received, with regards to the quality of control, quality of excellence and quality management. Ferticentro was one of the first ART clinics in Portugal to receive the quality certificate NP EN ISO 9001, which they received in 2009, and it has been renewed every single year since showing their constant commitment to quality.
Experience and Medical Staff at Ferticentro
The Director of the clinic is Professor Isabel Torgal, an Obstetrics and Gynaecology specialist whose subspecialty is in Reproductive Medicine. She has quite a history of excellence, as she has had an impressive career, having been: President of the Portuguese Society for Reproductive Medicine, Dean of Gynaecology at the Faculty of Medicine, and Director of the Gynaecology Service of the Coimbra University Hospital. With an impressive career like this, you know that Ferticentro has the right person for the job in charge.
The clinic has five doctors and seven embryologists, as well as a lot of other staff who are in different roles. Some of the staff are very experienced, with some having over 17 years of experience. Their staff communicates in multiple languages, among others Portuguese, English, French, German, Dutch, and Spanish. Thanks to this you are sure to be able to communicate effectively with someone who can explain everything in detail that you will understand.
IVF Costs at Ferticentro
When it comes to the IVF costs with Ferticentro there are standard prices available. However, because each treatment can be unique, depending on the types of treatment you require, the costs can vary in the end. All of the costs will be discussed with you beforehand so you know how much you will have to pay. If you are an international patient based outside of Portugal, the treatment costs will be discussed before you need to go to the country, this way you will have the information upfront. The initial medical consultation will cost 110 Euros.
The cost for IUI (intrauterine insemination) with your partner's semen costs 900 Euros and the same, but with donor sperm, that is AID (artificial insemination with donor) costs 1,350 Euros. The cost for IVF treatment with own oocytes is 4,700 Euros, although if you require treatment using egg donation this can range from 6,900 to 11,300 Euros. Treatment using embryo donation starts at 2,190 Euros, and donor sperm costs €450 for a non-anonymous donor.
Ferticentro provides intrauterine PRP therapy for situations requiring specific medical intervention. This procedure, which costs 595 Euros, can enhance the uterine lining's receptivity prior to embryo transfer. It is typically administered 48 hours before the scheduled embryo transfer, involving the infusion of approximately 3-5 millilitres into the uterus using an IUI catheter.
Recent research findings have shown that the application of intrauterine PRP infusion to women with refractory, thin endometrium undergoing IVF results in significant enhancements across multiple pregnancy parameters, including ongoing pregnancy, chemical pregnancy, clinical pregnancy, and implantation rates. Notably, in cases where chemical pregnancy occurred, there was a marked improvement in endometrial thickness and pattern on days 2 and 3 compared to cases where chemical pregnancy did not occur.
Basic IVF packages cost at Ferticentro
Intrauterine insemination (IUI)
€900
Artificial insemination with donor (AID)
€1,450
IVF with own eggs
€4,950
Egg donation IVF
€7,500 - €11,950
Embryo donation
€2,290
Egg freezing
€2,800
Sperm donation
from €5,500
ROPA
€4,950
Surrogacy
N/A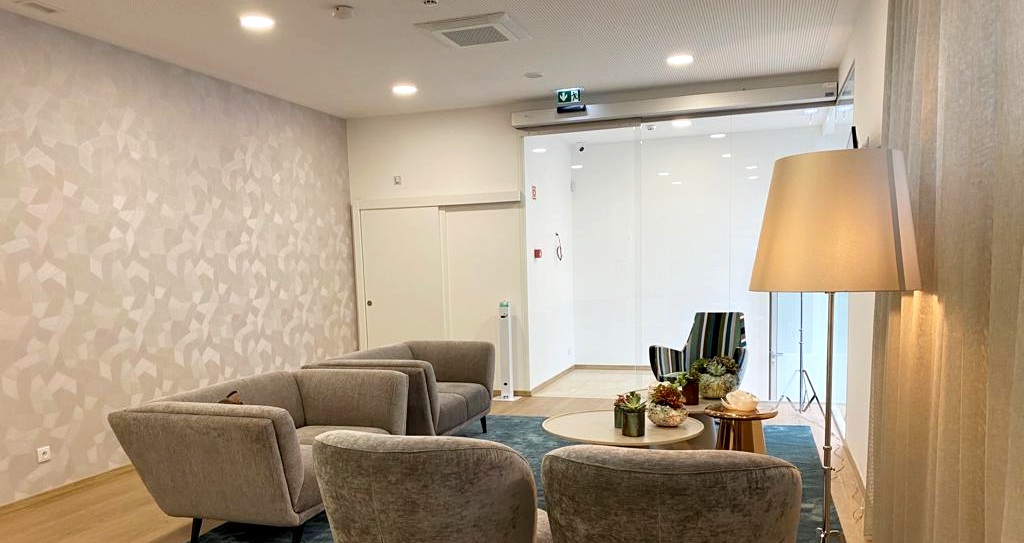 IVF Add-ons and other Costs
Additional treatments such as embryo monitoring and blastocyst culture, which clinics often charge extra for, will be included in your treatment. There is also an additional set of tests available called PGT-A/PGS, which is a pre-implantation genetic test that looks at the embryos to determine whether or not there are any genetic defects or abnormalities that can interfere with the development of the embryo. This test will cost 1,150 Euros, which is a competitive price when compared with other European clinics.
If you wish to freeze sperm for the future you would pay 500 Euros for 5 years of storage. If you are undergoing treatment and have embryos that are unused, you can choose to have this frozen as well, for future implantation should you wish. The vitrification of the remaining embryos and storage for 3 years will cost 500 Euros. Should the time come that you wish to use these frozen embryos you will undergo a treatment called FET (Frozen Embryo Transfer), and this will cost 1,350 Euros.
Other IVF techniques costs at Ferticentro
Medical consultation (doctor)
€110
Donor sperm
€550
Sperm freezing
€500 (5-year storage included)
Embryo Monitoring (e.g. Embryoscope)
included in treatment price
Blastocyst culture
included in treatment price
PGT-A / PGS genetic embryo testing
€1,150
Embryo freezing and storage for 1 year
€500 (3-year storage included)
FET - Frozen Embryo Transfer
€1,350
IVF Success Rates at Ferticentro
The clinic of Ferticentro sees above-average success rates when compared with other clinics in Europe, which are based on achieving a clinical pregnancy. These success rates are based on performing an average of 400 IVF cycles per year with a patient's own eggs, and 900 IVF cycles per year using donor eggs. All of the rates below are for the year 2020. The success rates are:
IVF using donor eggs – 65%
IVF using own eggs – 46%.
If we break down the success rates for IVF using a patient's own eggs into age groups they look like this:
women under 35 – 52%
women aged 35-40 – 33%
women over 40 – 12%.
Looking further into the rates with donor eggs we can break it down as follows:
fresh donor eggs – 67%
frozen donor eggs – 67%.
The success rate for IVF using embryo donation was 55%.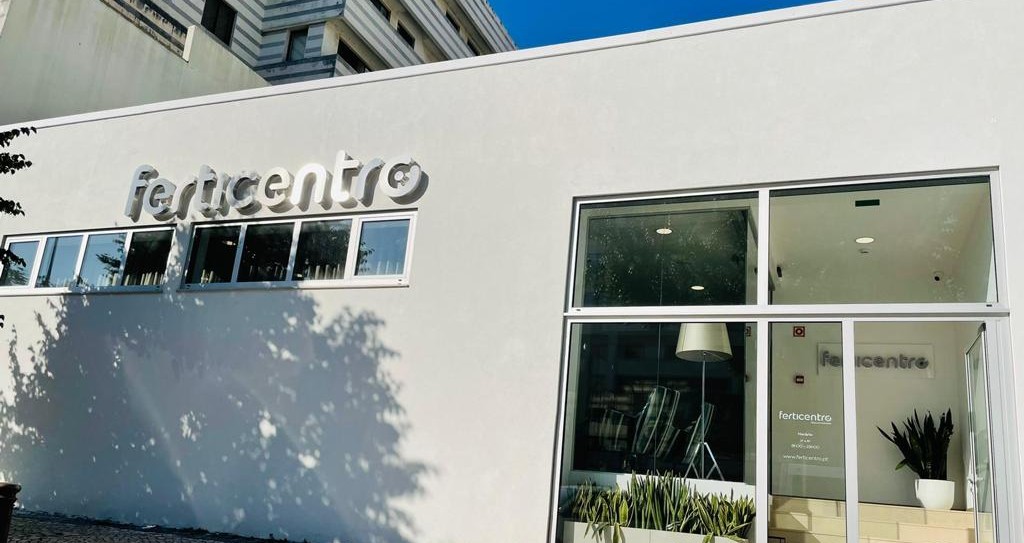 Ferticentro – Location
Ferticentro is located in the city of Coimbra, Portugal. Coimbra is a beautiful city full of historical architecture, some of which dates all the way back to the Roman Empire, such as the aqueduct and cryptoporticus, both of which are very well-preserved. The city is even home to the oldest academic institution in the Portuguese-speaking world, with the University of Coimbra having been established all the way back in 1290. Their history of education even goes into the medical world, as some of the most important medical structures in the entire country reside here.
There are 2 airports available for you to fly to, 1 in Lisbon (1 hour 45 minutes away) and 1 in Porto (1 hour 15 minutes away). Thankfully there is plenty of choice when it comes to getting to Coimbra, with buses, trains, Uber, the metro, and more. The clinic has special offers for airport pickup from both airports. Because the clinic is in the heart of the city you will be close to everything, with the hotels being only 5 minutes away by car. Speaking of hotels, the clinic has deals in place with the local hotels, so that you can save money on your accommodation, and this can be discussed with the clinic. Coimbra is a truly wonderful city to visit for treatment, especially if you are a fan of beautiful and old architecture.