IVF Spain's couple Em & Julie are due to start their treatment in October. We caught up with them after their initial visit in July.
IVF Spain writes…
In July we finally met our chosen couple Em & Julie as they like to be called who we selected for this year's Fertility Journey.
They came to IVF Spain with high hopes and smiles on their faces for their first visit with gynaecologist and fertility specialist Dr Alicia Álvarez.
"Meeting Em & Julie was a wonderful experience, an adorable couple who had supported each other through a long journey to starting a family together. And that is obviously what the whole IVF Spain Alicante team will focus its efforts on.
Being aware of their previous experiences, we covered every single aspect that might help them to fulfill their dream including several blood tests to study anything that could interfere with Em's fertility (she will carry the pregnancy due to Julie's previous medical issues). The whole team provided them with all the information they could possibly need to guide and support them through this wonderful journey" says Dr Álvarez.
Em & Julie had several failed treatments in the past. Julie told us, that she even tried with a previous partner, but after 3 failed IVF and IUI treatments – including one treatment with international donor eggs – emotions and finances brought serious strains on the relationship. Em, on the other hand, was single when she first decided to get pregnant, but unfortunately suffered a miscarriage.
They are now fortunate to find themselves in a situation where they face this challenge together with hope and are looking forward to fulfill their long lasting dream of becoming a family.
"It is an honor to be here and to have been chosen for this. It feels like we're living a dream we need to wake from. It feels too good to be true. We both have been trying for over 10 years on and off. However, Em had some health problems so we stopped. It's been a very long journey and we both wanted to be mothers for as long as we can remember"
Thanks to Spanish Law on Assisted Reproduction (which is one of the most advanced ones) Em & Julie will have the opportunity to undergo egg donation to conceive a healthy baby. Unlike in other European countries, Spanish Law safeguards the identity of both sperm and egg donors.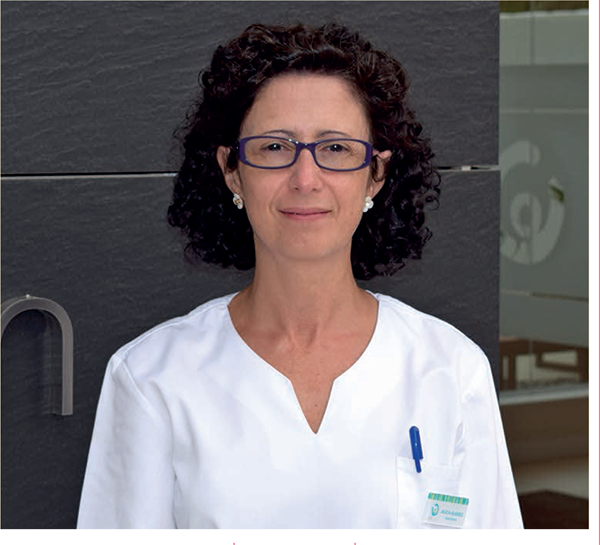 Many families are concerned about the donor selection process, however, Spanish law sets out that donor and recipient woman must share the highest phenotypic similarity possible, that is, they must share a great physical resemblance.
"We both had treatments using our own eggs in the UK, but if you want to use donor eggs don't do it in the UK. For a lot of reasons, the UK is the worst place to undergo treatment with donor eggs mainly because of the high cost of treatment, typically 20 times more expensive than in other countries. Even at reduced prices, it is very expensive and it is also a long process"
IVF Spain has a bank of more than 500 donors (European, Asian and Middle-East donors) that allows the clinic to meet all patients' physical features.
Spanish legislation regulates the study and acceptance of donors by setting all of the required tests. Nevertheless, at IVF Spain we go even further by carrying out additional testing with the ultimate goal of using donor eggs and sperm with the highest safety assurances.
Another deciding factor for Em & Julie was that at IVF Spain lesbian couples have the possibility to undergo assisted reproduction which is due to the modern Spanish Law on Assisted Reproduction.
"I know that Spain is one of the best places in the world for lesbian couples to undergo IVF. Spain offers equal opportunities that you don't get anywhere else and all the helpful information on the IVF Spain website which even has a whole section for lesbians which is unheard of in the UK. We haven't found another clinic anywhere in the UK that directly helps lesbian couples. The information on the IVF Spain website and our discussions with Dr Alvarez was quite powerful to us. We both felt included as a couple, not just one of us and that felt really special" says Julie.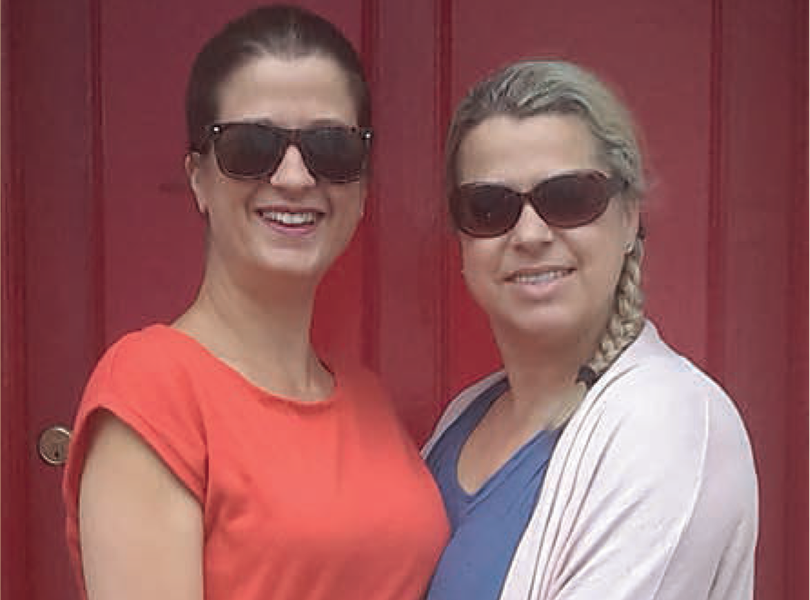 During the selection process and even before knowing they would become candidates for this year's Fertility Journey, they went on and gathered information about the clinic. It was during this process that they became filled with hope and where they learned about the positive feedback of IVF Spain and its success rates; which are well above the Spanish average.
Spain fertility rates are shown on the IVF Spain website which shows a clinical pregnancy rate of 61%per transfer and a success rate up to 81%per cycle on treatments with own eggs and Preimplantational Screening (PGS). On the other hand, egg donation fertility treatments show a clinical pregnancy of up to 67% and a success rate of up to 91% per cycle. These pregnancy rates have been certified by the German TÜV (Technical Inspection Association), one of the most strict certifying bodies word wide.
"We did a lot of research and were impressed by the statistics and the feedback the people gave about the company was fabulous".
At IVF Spain we take care of every single detail, and we are able to offer personalized treatments to all patients in their native tongue. Our medical team, led by the internationally renowned gynaecologist and fertility specialist Dr Jon Aizpurua, is able to communicate in 9 different languages. Em & Julie were greatly impressed by the IVF Spain staff and the support given to patients.
"Dr Álvarez is amazing and I was really impressed with her. She gave us information I had never heard of before. The way that she described things was in a very professional and friendly manner. She came across as very open, honest and really trustworthy which was really important for me".
Science and new-gen technology applied to reproductive medicine is of key importance at the IVF Spain laboratory.
This enables IVF Spain to keep at the forefront of research in the field of assisted reproduction, but also able to specialise in complex cases, such as implantation failure, immune and genetic problems for conceiving a baby, miscarriages and anonymous egg donation.
In October 2016 Em & Julie will come back to IVF Spain for their embryo transfer and to be a step closer to fulfilling their dream of becoming mothers.
Visit the IVF Spain website for more information and advice www.ivf-spain.com