Fertility Road is pleased to be working with the Gennima Center for Gynaecology and Reproduction and recently launched another fantastic opportunity for a couple to visit the facility in Athens for an IVF cycle courtesy of the 'Fertility Journeys' initiative.
The partnership is Fertility Road's first Journey offered in Athens and represents the coming together of two organisations that share a straightforward, but very poignant philosophy.
Put simply, Fertility Road and Gennima start from the premise that every couple facing infertility is special and unique. It follows that any subsequent investigation, plan and treatment is tailored to meet the specific requirements of the individual or couple. Gennima grasp this philosophy with both hands from the very start of the journey process to its natural conclusion and they do it very well; ensuring that the fertility treatment undertaken is effective but offered in a manner which is stress-free as possible whilst following Greek law and regulation as well as giving a firm nod to medical ethics.
Gennima was founded in 2007 by Christoforos Apostolidis and Evripidis Mantoudis.
Gennima was founded in 2007 by Doctors Evripidis Mantoudis and Christoforos Apostolidis. Dr. Mantoudis, a Fellow of the Royal College of Obstetricians and Gynaecologists (RCOG) developed his expertise in a number of high profile roles at hospitals in the United Kingdom before returning to Greece. Armed with skills and knowledge gained from contemporary experts in the field Mantoudis has gathered together leading Embryologists and professional staff which has enabled Gennima to rapidly gain a reputation for high quality care which is reflected in its excellent success rates which are reported both transparently and accurately.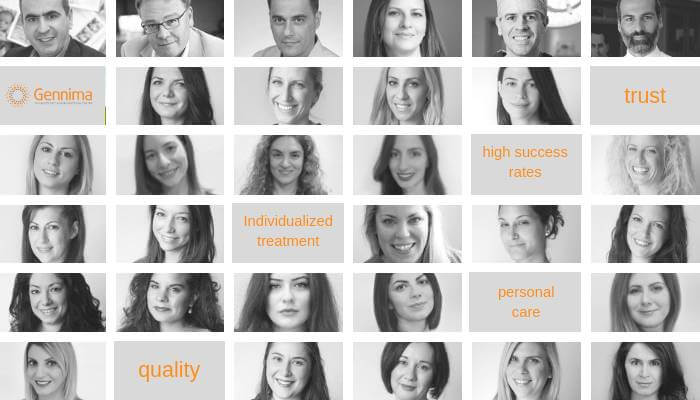 It is was no surprise therefore that when we ran the Fertility Journeys opportunity for treatment at Gennima we were overwhelmed with the response from patients wanting the 'Gennima Experience'.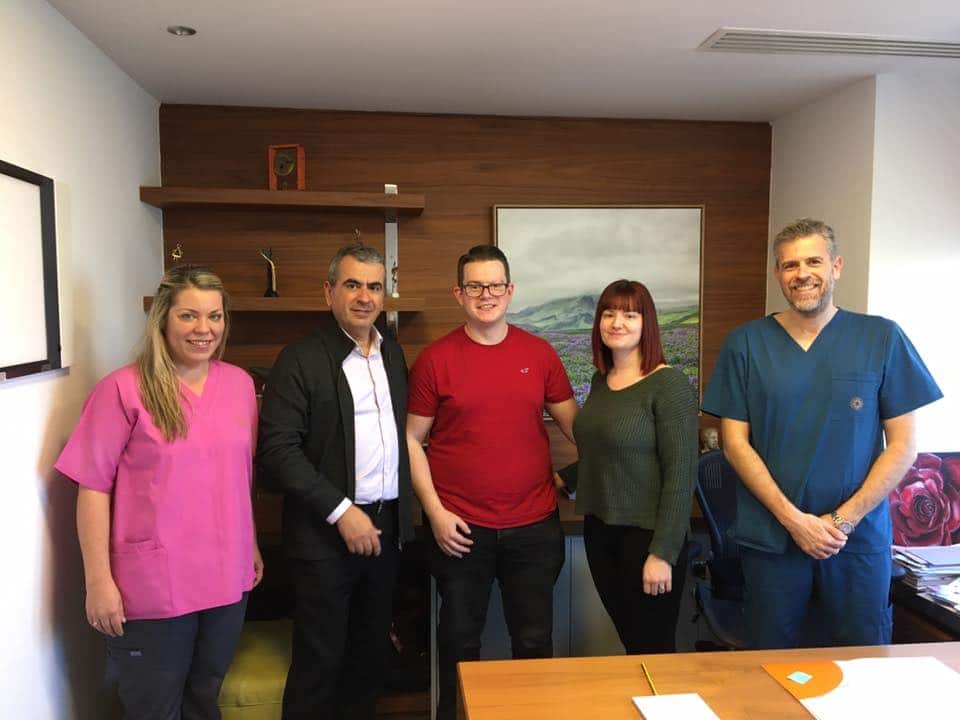 The clinic were faced with a very difficult decision to choose one couple from so many looking to begin their fertility journey in Athens. After due deliberation however, Joanna and Ryan were chosen and visited the clinic in January 2020 in order for Joanna to undergo a hysteroscopy. Previously, Joanna had 3 failed embryo transfers following the diagnosis of a blockage in her fallopian tubes.
Head fertility expert Dr Evripidis Mantoudis and fertility expert Dr Stavros Natsis reviewed Joanna and Ryan's medical history and recommended the hysteroscopy to make sure that the lining of the womb was healthy. During the procedure, a uterine septum was identified and corrected and the medical team took the decision that it would be more comfortable for Joanna if she were to return home and revisit the clinic after a short period of recuperation. 
Joanna and Ryan are now safely back in the UK and are planning the next stage of their journey with their Personal IVF Co-ordinator from the clinic.
We hope to bring you more news of their exciting journey when they return to Athens in March!