IVF Spain's Second Couple Alka And Rhod Update Us On The Journey So Far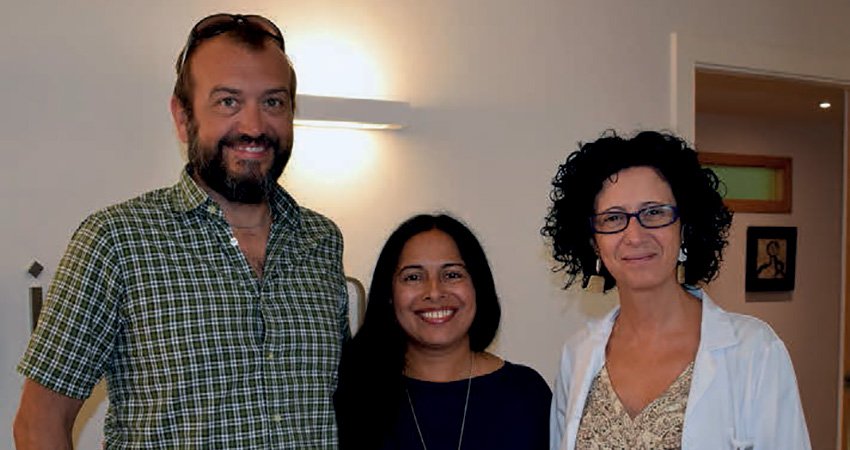 Inge writes…
Our great team here at IVF Spain have been refining our approach to assisted reproduction for over ten years now and we remain committed as ever to offering bespoke treatments which address the unique needs of individual patients'.
This attention to detail has enabled us to develop a team with a very high level of specialist skills who are able to help patients with a diverse range of diagnoses, including the most complex. The latter applies to Alka and Rhod, the couple who were chosen to be the second beneficiaries of the 2017 Journey Project offered in partnership with Fertility Road.
You might recall this couple had undergone numerous, unsuccessful IVF cycles in the UK. After much consideration they concluded that their best chance of achieving a pregnancy would be by choosing an egg donor pathway. As this route was not a viable option in the UK due to long waiting lists they decided to consider a non UK clinic for the treatment which offers a higher success rate in many cases.
We warmly welcomed Alka and Rhod to our clinic where they met Dr Alicia Álvarez who was to be responsible for working with the couple to identify the most appropriate way forward. Early investigations showed that Alka's ovarian reserve was quite low; she had very few active follicles, a low AMH and her endometrium (uterus lining) was extremely thin. Based on this information Dr Álvarez confirmed that the egg donation programme offered by IVF Spain would be the most suitable treatment to achieve a pregnancy.
We are fortunate to oversee an excellent egg donation programme at IVF Spain; our egg bank contains eggs from over 500 individuals who donate at the clinic itself which means that we are not reliant on eggs that have been extracted and transported. Specialists are then able to evaluate eggs in real time, ensuring the most healthy eggs are chosen for both treatment and or storage. As our egg bank contains a very diverse range of phenotypes we are also able to find a donor with the maximum possible phenotypic compatibility with both members of the couple. The in-house process of matching recipient with donor is therefore seamless and efficient.
In order to help Alka's endometrium reach its ideal thickness and readiness her medical plan included a mock cycle to check her body's reaction to hormones and make any necessary adjustments in the proposed treatment. In addition, we used the predictive software provided by EEVA and integrated in GERI+ which is the most advanced embryonic incubator available to choose the most viable and healthy embryos which had the highest chance of resulting in a successful pregnancy.
At IVF Spain we have a single embryo transfer policy we undertake with good quality embryos which improves both the pregnancy rate and avoids multiple pregnancies which carry their own risks for both mother and babies.
In Alka's case the process yielded three excellent quality embryos (AA), the best of which was chosen for a fresh transfer and the rest were cryopreserved for future use if necessary.
On transfer day Alka elected to choose acupuncture sessions before and after the transfer itself which helped to ease her both psychologically and physiologically. The resulting transfer went smoothly; Alka's endometrium responded perfectly and we now wait for the 'beta' test (pregnancy test)!
Dr Álvarez and the IVF Spain team appreciate the opportunity to help Alka and Rhod create their own family; we await the result of the test and look forward in great hope and excitement!
Alka & Rhodi writes…
During our 8 year fertility journey, we have had multiple cycles of IVF in the U.K. We were truly blessed when the 4th cycle of IVF gave us a child, our amazing 4 year old son. We have longed to have another child, a sibling for our son, and so pursued further IVF.
Unfortunately my ovarian response, which had always been poor, was getting progressively worse, and of course I wasn't getting any younger. Each failed cycle was heart breaking.
Eventually our fertility consultant advised us that our best option to have another child would be by egg donation, but unfortunately the clinic had a 2 year waiting list and possibly even longer to find a match with Indian ethnicity.
We discussed having treatment abroad and looked online at a number of clinics worldwide. It was overwhelming. Which country? Which clinic? Would the facilities be as good as in the U.K? Would the language barrier be a problem? Would the travel to another country add to the already stressful IVF procedure?
We narrowed our search down to Spain due to the success rates of the clinics, the standard of the health care, and the ease of travel to the country. Rod and I had visited Spain a number of times, and knew that it was a country with a diverse population which meant that my physical characteristics could be more closely matched.
After researching various clinics we were impressed by the success rates at IVF Spain, and the patient testimonials were excellent. I had read about the Journey Project in the Fertility Road newsletter and just knew we had to apply. We never dreamed we would be chosen – Wow! We felt so honoured to have been selected and looked forward to seeing the clinic first hand and starting treatment.
The whole treatment process at IVF Spain has been such a positive experience. We had heard from the patient testimonials that the atmosphere at the clinic was very calm and soothing and it really is true! From the moment you walk into the reception, the quiet tranquil atmosphere really does help to put you at ease.
Our initial fears of not being understood at a foreign clinic were completely unfounded. Each member of staff appeared to be multilingual and were so welcoming. Our appointments with Dr. Alicia Alvarez were amazing. She has such a compassionate nature and her human approach to the whole treatment process made us feel that she understood what we were going through and really did want us to be successful. She gave us the most in depth lay-person's explanation of the IVF process we had ever had and recommended some vitamin supplements for Rod which was the first time we had ever been given this advice and option.
The clinic puts an emphasis on making you feel at ease and relaxed, and during the 2 weeks that we were in Alicante for treatment, they prioritised our free time, to allow us to have a holiday alongside the treatment process. The staff are so warm and caring and really helped us stay positive during the treatment process.
We had previously had acupuncture before and after the embryo transfer in the UK, and were delighted to find that IVF Spain offered this option. It was hugely gratifying to see that the clinic appreciated the part holistic treatments play in decreasing the stress of the IVF process.
Travelling for IVF treatment abroad has been much easier than we originally thought. Flights to Alicante were easy to obtain, and being a tourist destination, there are a number of reasonably priced hotels and apartments. The majority of people spoke English too, so our concerns about making ourselves understood at the clinic were completely unfounded. The facilities at the clinic were excellent, and we felt fully informed and were guided through the whole process in a very caring way.
… so now we are in the 2 week wait… and elated to have made it this far… fingers crossed!
To find out more information about IVF Spain click here to visit their website.
Free IVF Treatment With Gennet City Fertility Clinic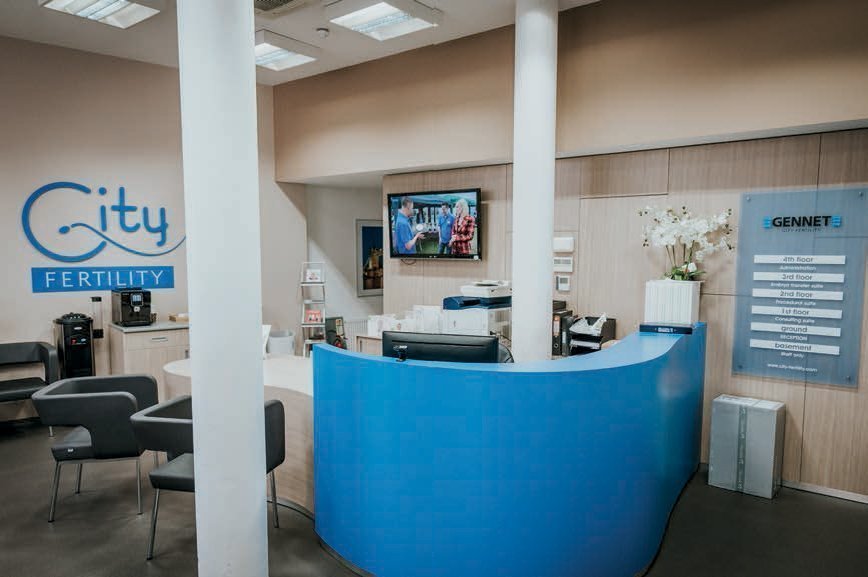 At Gennet City Fertility we offer you bespoke fertility treatment using an individualised approach and cutting-edge technologies.
Our promise to you is that we will look thoroughly into your fertility difficulties; that we will use state of the art treatment protocols and technologies, and when appropriate, we will also 'think outside the box'.
The members of the team at GENNET City Fertility were carefully chosen on the basis of their achievements while working in reputable units in London and overseas. Within our team, we share extensive experience of and vast knowledge in fertility medicine, assisted reproduction and the management of early pregnancy. Using this knowledge and experience we endeavour to provide you with the most expert advice and to guide you through a fertility journey that is caring, safe, professional and transparent.
At our clinic, we offer a number of fertility treatments:
Ovulation induction
IUI
IVF
ICSI
PICSI – IMSI
Egg donation
Sperm donation
Embryo donation
Surrogacy
We also offer many other services:
Joint, female or male fertility assessment
Egg freezing
Sperm freezing
Preimplantation genetic diagnosis
Preimplantation genetic screening
Urology and Andrology
Surgical sperm retrieval
Counselling
Psychosexual advice
Acupuncture
Nutritionist consultation
Support groups and support programs.
We are a proud partner of Access Fertility which is the largest provider of IVF Refund & Multi-Cycle Programmes and Fertility Finance in the UK.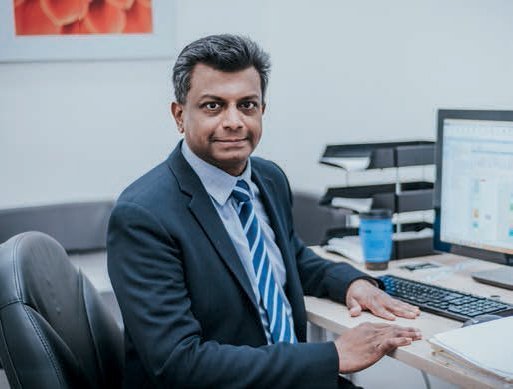 WHAT ARE WE OFFERING TO FERTILITY ROAD READERS?
A FREE IVF TREATMENT DRAW & 50 FREE INITIAL CONSULTATIONS
We are offering a free fertility treatment (IVF/ICSI) including the medication to one lucky couple. In addition to this, we will select 50 couples for a free initial consultation with one of our fertility specialists worth £200.
TO APPLY
To enter the draw for the incredible free round of IVF/ICSI or a chance to have one of the 50 fully funded consultation appointments, please read the terms and conditions below and follow the link to the form to submit your application.
TERMS AND CONDITIONS
The fertility treatment prize includes initial consultation, pre-treatment tests (Antral follicle count scan, AMH blood test, semen assessment etc.), 1 cycle of IVF treatment, plus ICSI if required.
All medication
Medical and nursing appointments and care
All in-treatment laboratory tests and procedures
Monitoring and scanning costs
Egg Collection
Embryo transfer
Pregnancy serum test
Pregnancy ultrasound scan
Follow up consultation (if taken within three months of treatment completion)
Counselling
The prize does not include:
Cost of freezing embryos plus the storage of embryos.
Surgical sperm retrieval
Empirical treatments
This prize does not include any costs of having donor treatment. If the prize winner needs donor eggs or sperm we would deduct the costs of the above and the recipient would need to pay the additional costs.
The value of this prize is in excess of £6000.
This prize could not be used against surrogacy treatment.
THE ACTUAL PROCESS
We will contact the winner and aim to get them a consultation to start treatment as soon as possible, depending on their cycle.
Any offer of treatment is subject to the relevant Welfare of the Child checks. Patients would also need to have a BMI of less than 35 to undergo treatment.
If the applicant has travelled to a Zika affected country they would be required to wait the length of the relevant quarantine period before treatment could commence.
FREE IVF CYCLE SELECTION CRITERIA
The successful applicants that will be shortlisted for the free IVF treatment prize must be under the age of 38 years old and with a BMI that is 19 to 35.
This offer doesn't apply to existing Gennet City Fertility patients who are currently undergoing treatment.
50 FREE INITIAL CONSULTATIONS SELECTION CRITERIA
The successful applicants who will be shortlisted for the 50 free consultation appointments must be under the age 50. The appointments will be offered according to the clinic's availability.
This offer doesn't apply to existing Gennet City Fertility patients who are currently undergoing treatment
The successful couple that will receive the free IVF cycle will not be included in the 50 free consultations draw.
IVF Spain Update Us on Claire & David and Laura & Ian Progress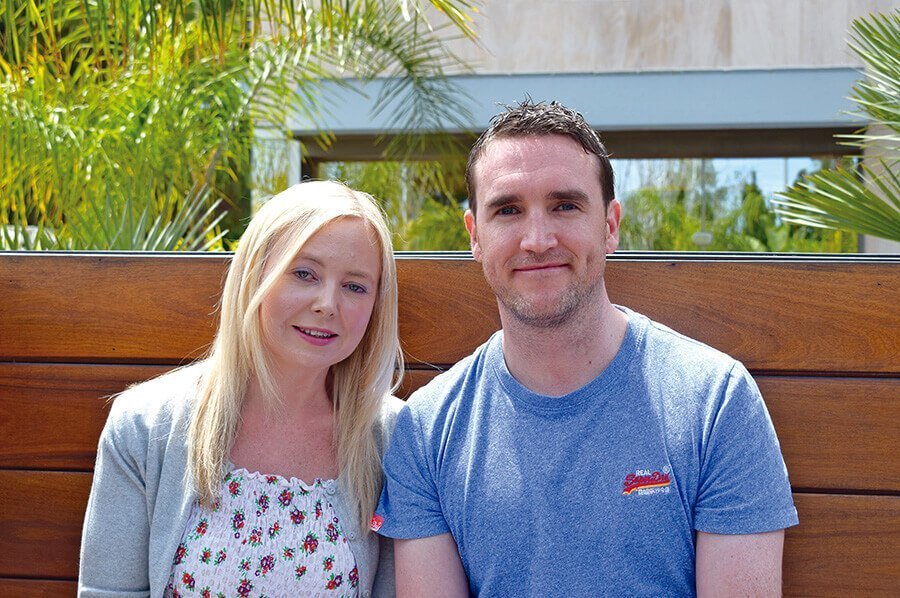 During the first week of August, Claire (42) and David (35), the winners of this year's Fertility Journey, visited our clinic for their first embryo transfer.
They were pleased to share with us the emotion and joy created by their short stay in Spain.
"We have spent some time in Alicante ahead of the transfer, relaxing in the area and preparing for our next visit to IVF Spain. Our experience with previous treatments with UK clinics has been very stressful but in Alicante, we have spent most of our time preparing for treatment by relaxing on the beach!"
Claire and David arrive at IVF Spain after having been trying to get pregnant for 7 long years and experienced 3 failed ICSI treatments with their own eggs. IVF Spain discovered that the quality of the embryos was poor and that they had always been transferred on day 3 of their development with a bad morphology. In order to increase their chances of getting pregnant, the clinic recommended an egg donation treatment – a fertility treatment which that greatly depends on matching the perfect donor to the patient.
To protect both patients and donors Spanish law requires that the donation process must be completely anonymous.  In addition, donors must be in good condition and younger than 35. Moreover, both donor and patient must share a phenotypical resemblance: hair colour, BMI, eye colour, and so on.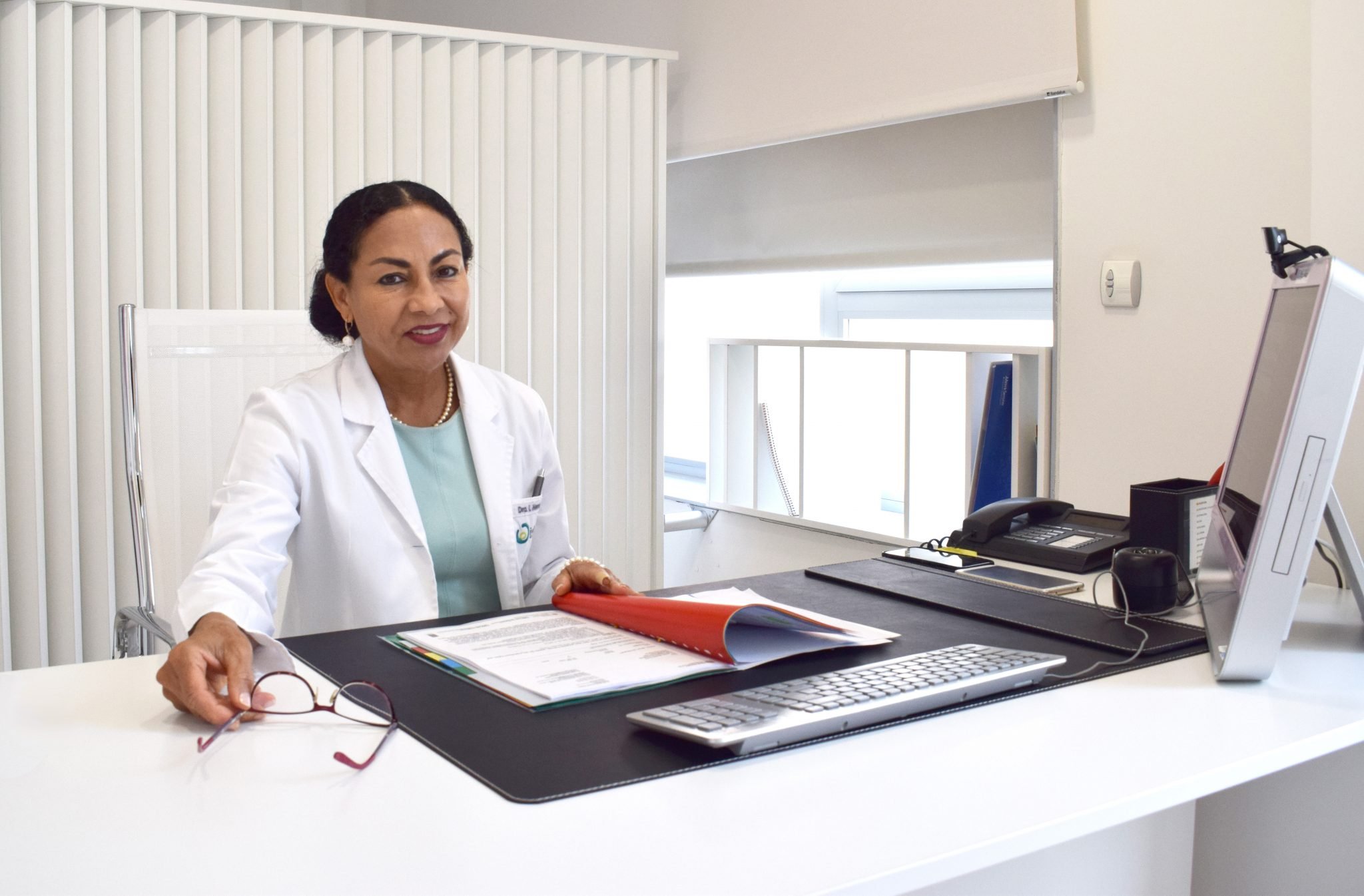 Claire and David were grateful that so many women in Spain were willing to donate their own eggs, enabling others less fortunate, the chance of forming a family.
"We are really grateful that there are people willing to donate eggs. If we are being honest, it has taken a while for us to understand the Spanish anonymity rules for egg donors, but we have taken the time to consider this. It's hard not having control or letting another person being in charge for something related to your baby. However, we even think now it is better that way, because the more you know, the more you want to know and we do prefer knowing nothing and leaving it in the clinic's hands."
There are other factors, however, that are crucial to achieving a successful pregnancy: the quality of the embryo and the microenvironment of the endometrial lining. This means that a successful pregnancy also depends on the successful communication between the embryo and the endometrial lining.
When we discovered that Claire didn't have a single positive pregnancy test, we suggested to perform an endometrial biopsy to analyse the retrieved sample by means of the ER Map® test (Endometrial Receptivity Map) and accurately determine the receptivity of Claire's endometrium during the window of implantation (the moment when the endometrial lining is receptive).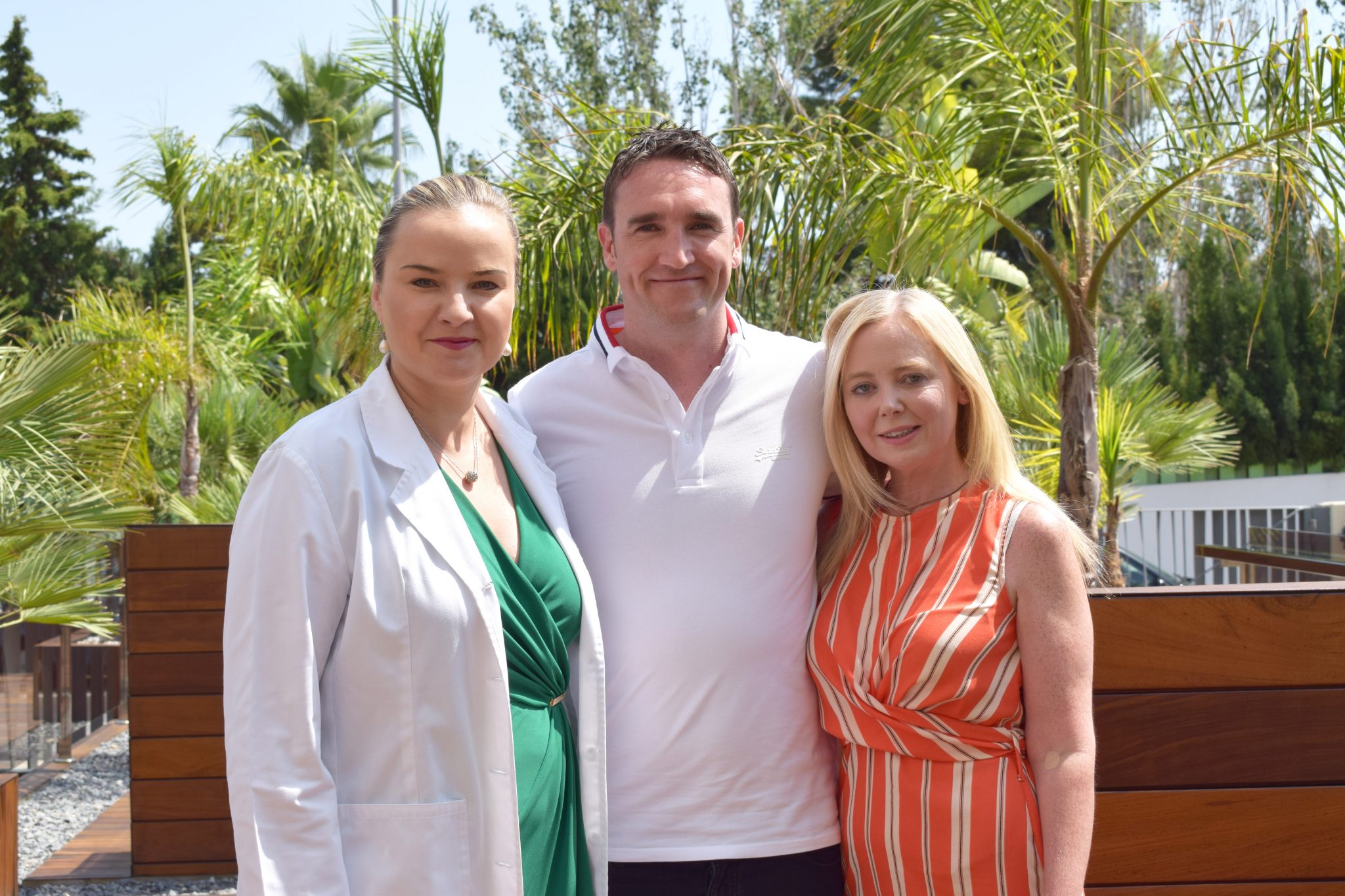 "The test results showed that Claire's endometrium was post-receptive, meaning that a transfer performed on day 5.5 of progesterone (like in 70% of cases) would not end up in a successful pregnancy" explains Dr Natalia Szlarb.
"Before coming to IVF Spain, we had never heard of an endometrial study or ER Map. The fact that the endometrial study analyses the best time to transfer the embryo could make a big difference to our treatment. We were really impressed with the accuracy of the test. Our ER Map test result was post-receptive and although this was initially a concern, we later came around to the view that knowing the best time to transfer the embryo would increase the chances of success, and this might have been the reason our other treatments in the UK had failed" – Claire and David.
There are other key factors, however, to achieve a pregnancy such as the male factor. David suffers from teratospermia which implies that 96% of the ejaculate sperm cells have an abnormal morphology. Luckily, we were able to improve David's sperm quality and fertilize the retrieved eggs.
We now wish them the best of luck!
Although it will not be until mid-September when Laura (41) and Ian (44), the 2018 runners-up visit us in Alicante for their embryo transfer, they already talked about the differences between IVF Spain and former clinics. They were impressed at how extensively their case had been studied by our fertility specialists.
"I think the longer you have treatment the more difficult it becomes. When you begin there's a naivety along the lines of, 'we'll have one, maybe two goes at IVF and have a baby in our arms'. After 7 treatments (and lots of add-ons) the feelings completely change. You feel terrified that it won't work, and you'll never become parents. You're scared it will work and you'll lose the baby again (Laura and Ian have experienced 5 losses). You're scared of physically going through the treatment as you've had so much. Each test and treatment creates fear – fear that it will hurt, be traumatizing, that it will give you more bad news. Then there's the impact on your own mental health and emotional well-being. Can I handle this? What if the results say something's wrong with me? Will I blame myself? It starts to really damage your mental health and well-being. Financially you start to feel that you're risking everything, and it may not pay off.
For us we have renewed hope with IVF Spain. We have undergone tests that we've never had before (ERA, NK biopsy and KIR). We have paid for lots of very expensive blood tests and drugs but never received this kind of analysis. So, we feel as though the treatment is now specifically for us.
This creates more positivity, a feeling of being cared for and that maybe, just maybe, we'll get to be parents.
Plus, we're now using donor eggs. The hope starts to soar and with that comes excitement. Hope is the only thing that keeps you going and overcoming the fears I mentioned. This opportunity with IVF Spain has given us hope that we thought we'd lost."
Laura is 41 years old and has already been through traumatic losses including an ectopic pregnancy. Due to this and to the fact that Laura suffers from recurrent miscarriage, our medical team at IVF Spain recommended an egg donation treatment to increase their chances.
The couple is thankful for the egg donation process being anonymous, as otherwise it would be really difficult to find a donor:
"For us, it's taken some of the pressure away. I can't imagine how difficult it would be to choose a donor ourselves. But putting your complete trust into someone else's hands is hard.
We've explored whether it would be better for our future child to know the donor. I think that's something we'll never know. But we hope that he/she will understand our decision to choose an anonymous donor. It would be good to know a little more about the heritage of the donor but then we also know that we often don't even know our own heritage. We'll make sure Spain is a key part of their story.
It's also really odd to not know who this person is. What they look like and personality. What's motivating them to help us. One of the things I've been really consumed with is the gratitude you have for this person. I'd like to thank them but can't.
Anonymity means we have a chance to become parents. Without it there'd be a shortage of donors like there is in the UK. For us, this makes it a wonderful gift – a chance to hopefully find a donor that is perfectly matched to us genetically (due to the KIR tests) as well as in physical looks.
I can't stop thinking about what our future child will look like – but I think that's quite normal" says Laura.
Immunologically speaking, finding a matching donor for Laura is certainly a challenging task, which is why IVF Spain suggested that we find out her KIR via a blood test. Ian was also tested for his HLA-C in order to determine whether the maternal – foetal interaction will be optimal or not.
Thanks to the KIR-HLA-C genotyping test it is possible to determine if the uterine KIR and the embryonic HLA-C will both be compatible. If so, the pregnancy will carry on successfully; if not, then the most probable outcome will be an unviable pregnancy and subsequent miscarriage.
"We carried out the KIR-HLA-C genotyping and concluded that the patient had a KIR AA. It is known that KIR expressed by the natural killer cells present in the maternal part and the HLA presented by the trophoblastic cells together will influence the outcome of the pregnancy. With Laura's KIR AA variant, the sperm would have to be HLA C1 C1 and the HLA of the donor should be as well HLA C1 C1; as her husband has a HLA C1 C2 variant, we will treat her with a medication that reduces her immune-genetic reaction. We believe that not paying attention to this issue in the past is what may have caused the implantation to fail" suspects fertility specialist Dr Isabel Herrera.
We tend to recommend a single embryo transfer, as it has been proven that on patients with an immunological profile such as Laura's, double embryo transfers would increase the immunogenetic reaction, hindering the achievement of a pregnancy" says Dr. Herrera.
It is also known that these cases tend to have a higher risk of pre-eclampsia, late spontaneous abortion or miscarriage.
Until their transfer day the couple will try to enjoy summer just as any other couple would;
"I've tried to just carry on as normal. Remain healthy, take pre-conception vitamins. Reach out and get support through the Donor Conception Network in the UK and connect with other people going down the DE route via online forums. It's quite isolating and scary so it's important to reach out and not feel so alone.
I'm trying to relax a little – not so easy with work but it's a work in progress. I need to get that bit sorted now treatment is on the horizon."
Laura & Ian Fertility Journey Couple 2018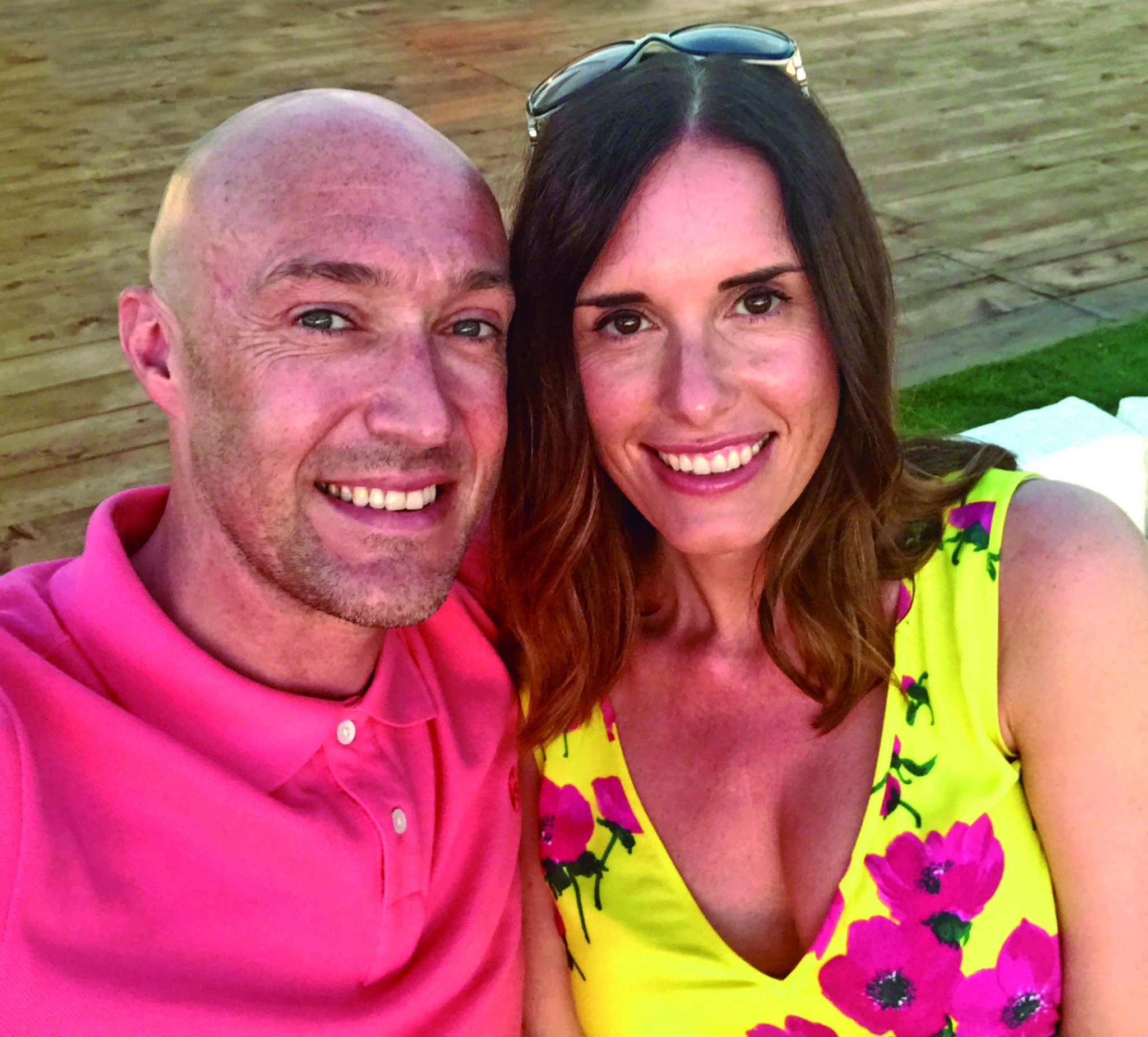 Laura and Ian are this year's Fertility Road Magazine Runner-ups with IVF Spain. During their initial consultation with our specialist Dr. Herrera they were able to clarify all their doubts and were provided with a level of patient care, they had never experienced before throughout their 7-year-long journey. It was a completely different experience for Ian as well; this time he felt like a human being rather than a number.
You can find out more about their fertility journey here.