IVF with donor eggs can be eye-wateringly expensive in some countries that is why so many fertility patients rely on the best IVF clinics ratings to be able to get the value egg donation treatment for their hard-earned money.
However, with the modern advances in medical science, and the ever-increasing number of clinics offering IVF, it is also becoming increasingly difficult for potential patients to choose the right fertility clinic for their needs. You do not have to do the math to realize that there are not enough hours in the day to be able to sit down and compare all the best fertility clinics in Europe.
You are right to feel slightly confused, not knowing where to look. Even if you try, you need to know that different clinics use different methods of presenting their IVF statistics and all those neat little graphs on clinics' websites may be hard to understand. Also, the best IVF clinics for the over 40s will not necessarily be the best match for a 50-year-old patient.
The experts at EggDonationFriends.com know that knowledge is power and that you have the right to know, compare and choose. Certainly, you do not wish to end up like Kelly and Rick* who picked the nearest IVF clinic instead of researching the market first and checking the best IVF clinics rating. They spent nearly £55,000 on 6 cycles of IVF with donor eggs over the course of three years, without success.
How can you be sure that you do not wind up in the same boat as Kelly and Rick? You can benefit from free patient assistance offered by EggDonationFriends.com. Every year Egg Donation Friends publish best IVF clinics online ratings dedicated to patients embarking on their fertility journey. The website has already published the second edition of fertility clinics ratings and so far they have been downloaded 7,000 times.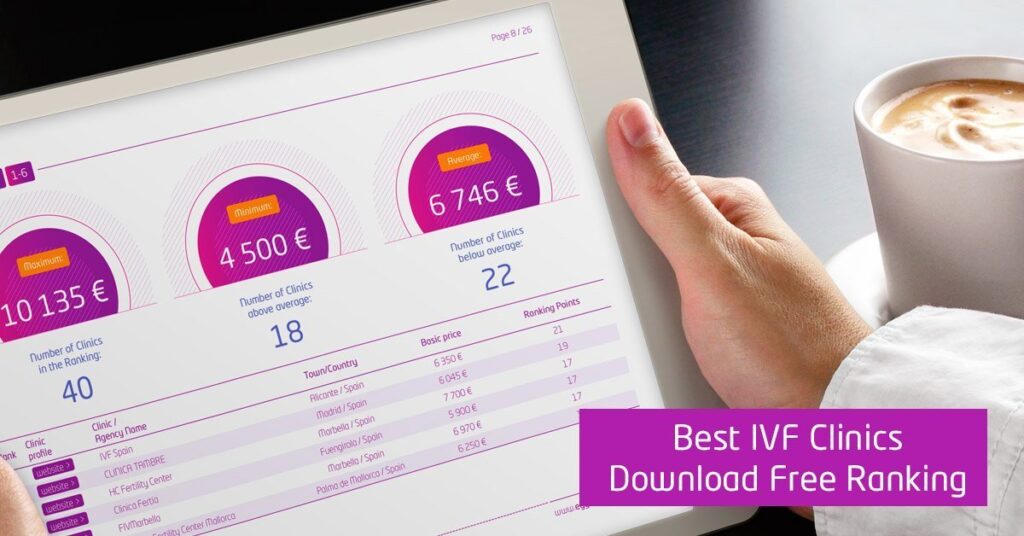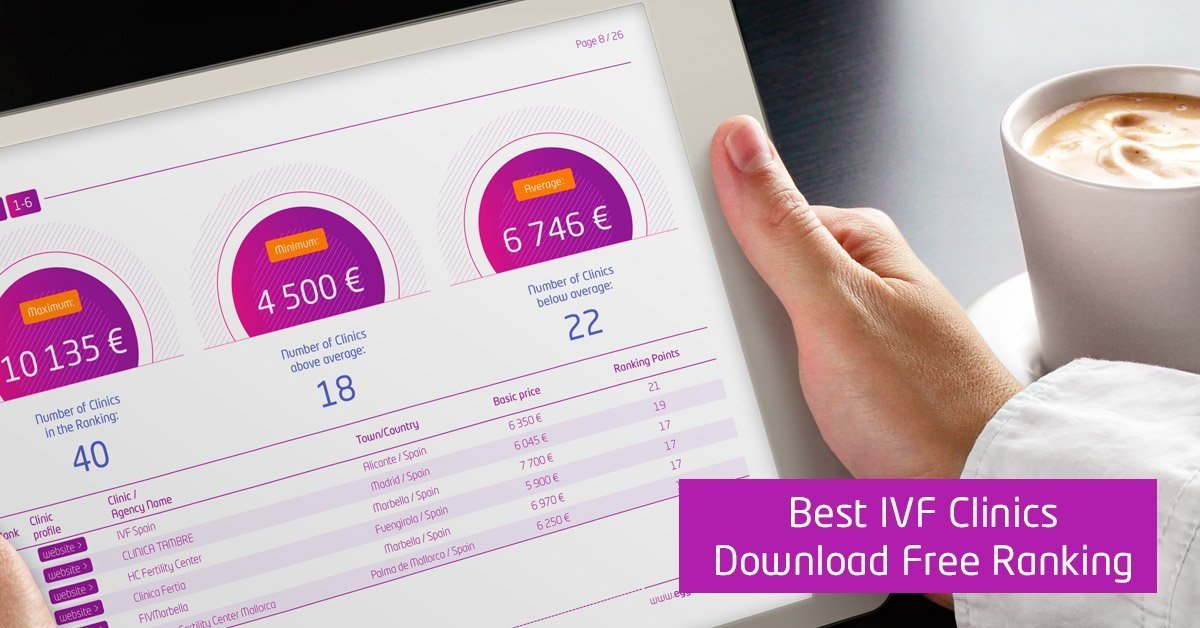 What's in the IVF Egg Donation Abroad Clinics Ranking?
Fertility clinics ratings are available for the most popular IVF destinations, including Spain, Portugal, the Czech Republic, Slovakia, Cyprus, Greece, Poland, Latvia, Estonia, Lithuania, Ukraine, Georgia, Russia and India; and other destinations such as Mexico, Australia, Belgium, Malaysia, the UK and the USA to name just a few. All fertility clinics ratings come in the user-friendly .pdf format.
Every report contains 6 ranking categories: best clinic, best prices, best success rates, best guarantees, best procedures and best treatment times. EggDonationFriends have carefully screened the clinics' offers and gathered all the essential information for your easy reference.
Clinics are awarded points in each category: a maximum of 25 points for price, 25 points for IVF success rates, 15 points for procedures, 20 points for guarantees (the number of guaranteed eggs) and 15 points for treatment time at the clinic (the maximum stay at the clinic and waiting time for fresh donor eggs).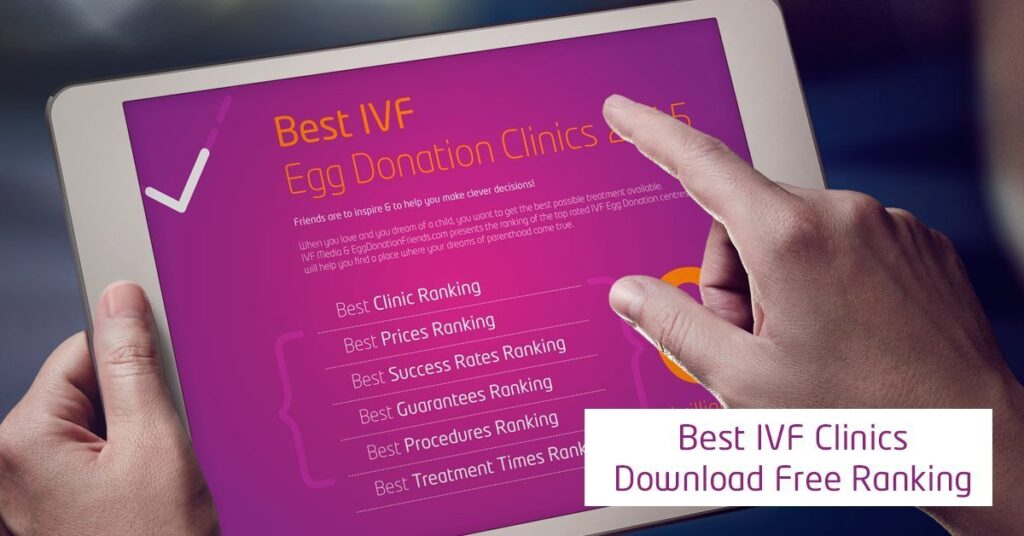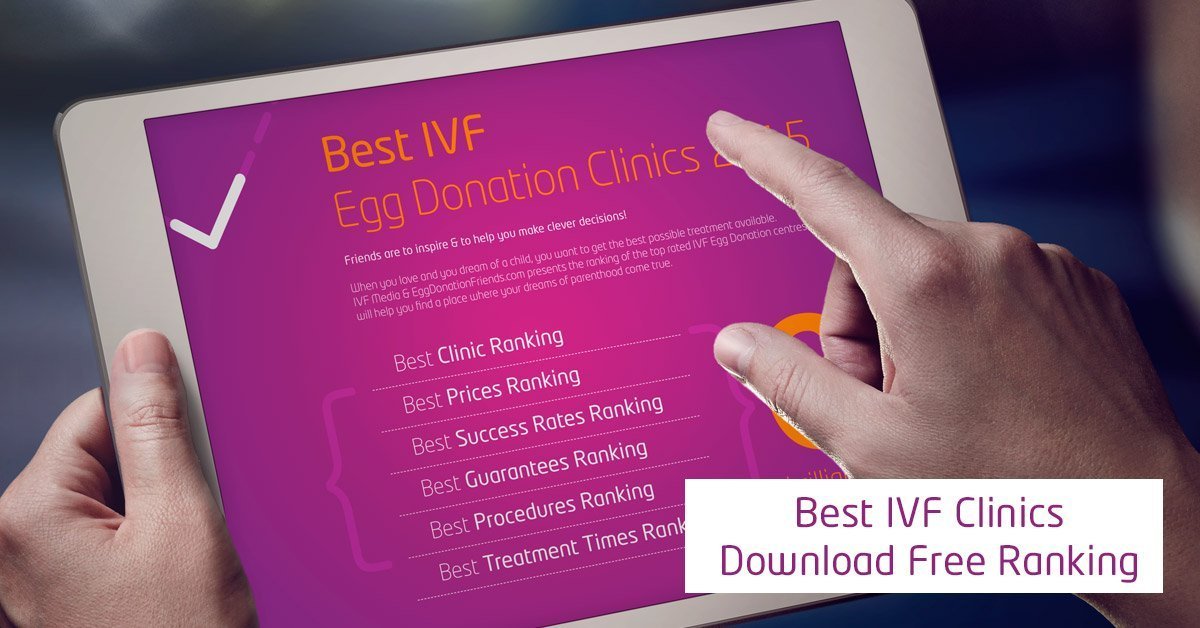 Choosing the best fertility clinic for your needs is probably one of the most important decisions in your life. Make sure you make an informed choice that will lead you to your dream of becoming a parent. Before you book an initial consultation with a clinic, download and check the EggDonationFriends ranking as a priority and find out if the destination or the clinic you are interested in ranks best in the report.
Remember: knowledge is power. And you have the right to know, compare and choose. Check the Top Rated Egg Donation Clinics Worldwide for 2023. They are free and always will be.
EggDonationFriends have been helping you make the best choice since 2013.
* names have been changed