IVF treatment availability at Dunya IVF
IVF at Dunya IVF Clinic - restrictions
Woman maximum age
55
Single woman
Allowed
Same sex female couples
Not allowed
HIV (female)
Not allowed
HIV (male)
Not allowed
HCV / HBV (female)
Allowed
HCV / HBV (male)
Allowed
About Dunya IVF Clinic
Dunya IVF Clinic is a state-of-the-art fertility clinic in the city of Kyrenia, Cyprus, a beautiful city that is known for its castle and harbour. If you want to visit the castle while in Kyrenia you are more than welcome to, and you will have a wonderful time learning about the history of this city. The fertility clinic was established in 2008, and can boast an impressive 98% patient satisfaction rate, meaning you will very likely leave knowing that you have received the absolute best of care.
When you walk into the clinic the first thing you will notice is how clean and professional it looks, with colours that will put you at ease. With a wonderful mix of white, black and grey, the clinic has been designed with your comfort in mind. The reception area is full of comfortable seating for you to sit back and relax while you wait, with magazines for you to read, to keep you entertained. With the consultation rooms being a very short walk from the reception area you won't need to spend too long on your feet and can get to talking with your consultant with ease.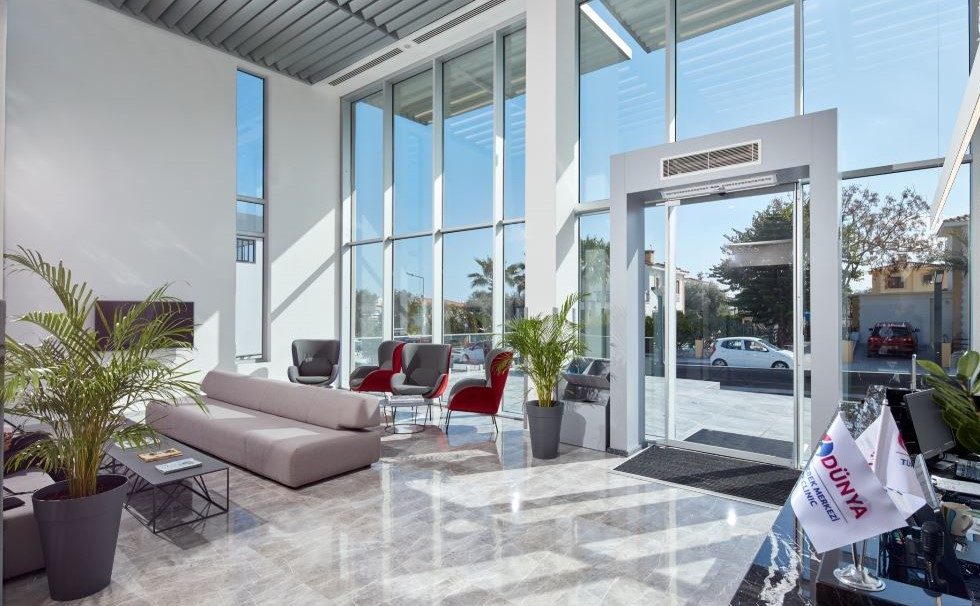 Dunya IVF Clinic is always looking ahead and moved to their current location in 2018, with the facility having been custom-built to fit their needs perfectly. With multiple laboratories for embryology, andrology, and cryopreservation they are well equipped to handle all of your needs. With privacy always being a concern the clinic has four private rooms specifically for you.
Dunya IVF prides itself on their state of the art equipment and procedures, and have exclusive use, in Cyprus, of both an Embryoscope+ and RI Witness. The Embryoscope+ is a high-tech incubator that has been designed with the express purpose of monitoring the growth of your embryo, all while reducing stress on the embryos, ensuring that no disturbance comes to them. The RI Witness is a safeguard that monitors the IVF laboratory with the utilisation of RFID (Radio Frequency Identification), this system is in place to ensure that there are no mistakes and that everything is safe and goes as smoothly as it can.
The clinic is ISO 9001:2008 certified, which lets you know that they are safe, and use the best quality of management during every step of your treatment.
Experience and Medical Staff at Dunya IVF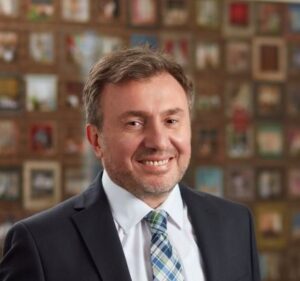 The medical director of Dunya is Dr. Berk Angün, a Reproductive Endocrinology specialist and Embryologist, who has been with the clinic since the beginning and has over 25 years of experience. Thanks to his Total Quality Management training with the European Foundation for Quality Management (EQM) he was able to implement pioneering quality management processes, for which the Ekisehir Ministry of Health Hospital received an EFQM award. But it's not just Dr. Berk Angün the clinic has on its staff, they also have Dr. Alper Eraslan, a highly-qualified Obstetric and Gynaecology surgeon, who also holds IVF Specialist certification. With two doctors such as this in charge, your care is in great hands.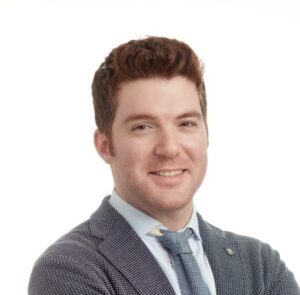 The team isn't all about the two doctors in charge though, as they have a highly-qualified and all-rounded staff of embryologists, 5 in total, nurses, coordinators, support staff and more. One of the best things about the staff at the clinic is that they speak multiple languages as well as coming from different backgrounds and countries. Because of this, when you attend the clinic you will be assigned a special coordinator who will speak your language and be there for you every step of the way. The last points are especially important as you will never feel as though you don't understand what is going on, as your coordinator will be able to explain every step of the treatment and ensure that you understand fully. Languages spoken by the team include Turkish, English, Russian, Italian, Romanian, Bulgarian, French, German and Arabic. When it comes to English speaking clinics in Europe, Dunya ranks as one of the best.
IVF Costs at Dunya IVF
When it comes to the cost of IVF treatment, you may feel like you could never pay enough to fulfil your dreams of parenthood, but with Dunya IVF Clinic they understand that starting your family doesn't always have to come at a huge cost, and they strive to offer you affordable and competitive prices.
Basic IVF packages cost at Dunya IVF Clinic
Intrauterine insemination (IUI)
€500
Artificial insemination with donor (AID)
€1,000
IVF with own eggs
€3,000
Egg donation IVF
€5,500
Embryo donation
€6,500
Egg freezing
€3,000
Sperm donation
from €4,500
ROPA
€5,000
Surrogacy
from €4,500
IVF treatment is very much like a finely-tailored suit, in that one size never fits all, and so each treatment plan is tailor-made for each individual, to ensure the highest success rates possible. Because of this, there is no one-price fits all so different treatments have different costs, there are general prices available but, where treatment can vary, the costs can change.
The most basic treatment, IUI (intrauterine insemination), will cost you 500 Euros and AID (artificial insemination with donor) is available at the cost of 1,000 Euros. IVF, where the ICSI (Intracytoplasmic Sperm Injection) is used, will cost 3,000 Euros. There are also costs depending on whether you use a donor during your treatment; egg donation treatment will cost 5,500 Euros, embryo donation is 6,500 Euros, and sperm donation is 4,500 Euros. With sperm and embryo donation it will come from Cryos International, a sperm and embryo bank that delivers to more than 100 different countries. For patients requiring PGT-A testing for embryos from their own gametes, the cost is €2,500 for the biopsy and then €300 per each embryo you wish to have tested. If you do opt for treatment using egg donation, you will be matched to your donor based on your physical characteristics, to ensure there is as close a match as possible physically.
Would-be parents don't just go to IVF clinics for treatment, sometimes they go in order to have their eggs, sperm, or embryos frozen, so that they can have children in the future, and wish to freeze it now while they are still young and healthy. Dunya IVF offers this as a service that is available to you if this is what you want.
It's not just infertility treatment on offer as the clinic also offers surrogacy as an option to many would-be parents. Surrogacy is available for mothers who are unable to conceive due to many reasons, such as: not having a uterus, either by birth or due to an operation, where birth presents a risk to the mother, homosexual couples, and more. When it comes to surrogacy at Dunya IVF Clinic, you are allowed to bring your own surrogate from your own family. If you don't have your own surrogate, the clinic can refer you to a surrogacy agency abroad. The reproductive costs at Dunya will be 4,500 Euros, however, patients are required to cover the costs of the surrogate's fee, the legal side of the process and birth (which needs to happen abroad).
With many different treatment options available your costs can differ, you will find out the total cost of treatment once your treatment plan has been drawn up, but don't worry, the consultation cost (€100) will be refunded to you once you start the treatment.
IVF add ons and other costs
Other IVF techniques costs at Dunya IVF Clinic
Medical consultation (doctor)
€100 (refunded if treatment commences)
Donor sperm
€1,000
Sperm freezing
€250
Embryo Monitoring (e.g. Embryoscope)
included in treatment price
Blastocyst culture
included in treatment price
PGT-A / PGS genetic embryo testing
€2,500 (+€300 per embryo tested)
Embryo freezing and storage for 1 year
€500
FET - Frozen Embryo Transfer
€1,500
IVF Success Rates at Dunya IVF
When it comes to success rates they can differ depending on a few different circumstances, such as age and treatment. However, with Dunya the success rates are pretty good when it comes to treatment, using own eggs, donor eggs or donor embryos. The overall egg donation clinical pregnancy success rate was 72%. The overall clinical pregnancy success rate for IVF with own eggs was 38%. The frozen embryo clinical pregnancy success rate was 61% and the success rate for embryo donation was 73%.
The clinical pregnancy success rate for IVF with own eggs in 2021 was as follows:
women under 35 years old – 49%
women aged 35-40 years old – 37%
women above 40 years old – 20%.
It is thanks to these success rates that Dunya IVF Clinic is such a renowned fertility treatment clinic and one which will serve all of your needs. The success rates above are based on successful pregnancy being achieved, this is checked 11 days after embryo transfer by monitoring the levels of beta-HCG in the blood. The success rates for live-birth average 10-15% lower than the above rates.
Dunya IVF – Location
As stated at the beginning, the clinic is situated in the city of Kyrenia, which is in North Cyprus, and it is a beautiful location with beautiful scenery all around for you to marvel at while undergoing your IVF journey. The exact address of the clinic, in case you would like to look it up on google maps, is 23 Kadife Sokak, Ozanköy, Kyrenia, North Cyprus. The city itself is easy to get to as it has good transportation links with both Ercan and Larnaca airport, which helps things greatly.
One option that will make things a whole lot easier for you is that the clinic itself offers a travel package that has been designed to ensure that your trip goes as smoothly as possible and that you don't have to concern yourself with anything but your treatment.
The package includes:
Round-trip tickets for 2 people
Travel to the airport and clinic
Accommodation at a 5-star hotel, which includes breakfast and dinner.
The travel package is offered at an additional cost – please ask the clinic directly for a personalized quote. With you not needing to worry about arranging these aspects of your trip you are free to relax and figure out what sights you would like to take in whilst in Kyrenia.
Now that you have been informed about everything that Dunya IVF Clinic has to offer, we hope that we have helped you choose where you will be taking the next step toward parenthood, that you have always dreamed of.