IVF treatment availability at Reproclinic
IVF at Reproclinic - restrictions
Woman maximum age
50
Single woman
Allowed
Same sex female couples
Allowed
HIV (female)
Allowed
HIV (male)
Allowed
HCV / HBV (female)
Allowed
HCV / HBV (male)
Allowed
About Reproclinic
Reproclinic was founded in 2018 and is located in Barcelona, one of the most famous cities in the world, famous for its football team, culture, and nightlife. Barcelona is a city in which you can combine your infertility treatment with the holiday of a lifetime and experience sights and experiences you have never seen before.
The clinic itself has a very modern and sleek design, relying on curved architecture, to give it a more modern look, as well as light colours and decor that is easy on the eye. As soon as you step into the clinic you will be amazed at how clean and fresh the whole place looks, as though it was built and furnished right before you arrived. If privacy is ever a concern of yours, then fear not, as the clinic ensures your privacy at all times, and due to some sensitive issues regarding donor anonymity, donors even have a separate entrance, so if you're simply looking to donate, then they have you covered.
Reproclinic is committed to helping you achieve your dream of parenthood, and they see this through by using the most up-to-date technologies and techniques that have been designed, to increase your chances. One such technique is the Witness System, which ensures that all samples are tracked and monitored at all times, to guarantee the safety of the samples. Their labs are highly monitored and controlled, for optimal performance, and all storage that is on-site is state-of-the-art.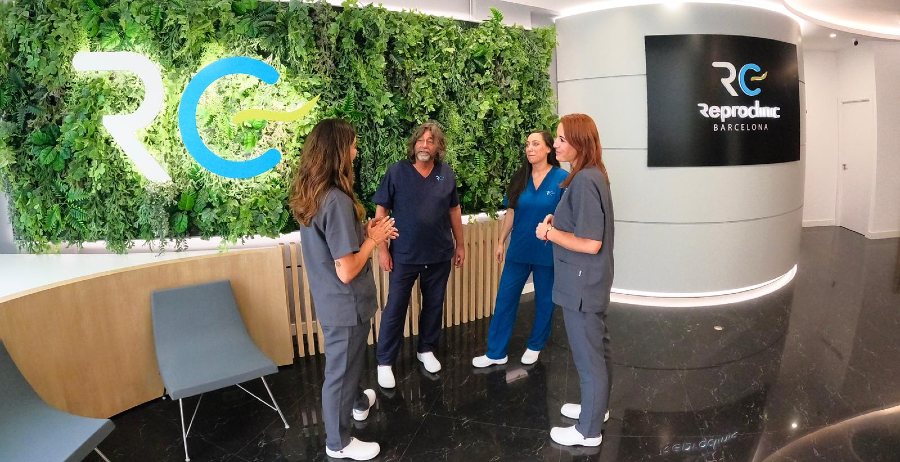 When it comes to your treatment, your treatment plan will be tailor-made for your circumstances, once they have discovered the reason for your infertility issues. With a tailor-made plan they can deal with the root cause and come up with a plan designed to have the highest chances of success. The clinic will even work with your regular doctor, so that some aspects of your treatment can be performed with them, this way you won't have to visit the clinic regularly. This is done because they deal with a lot of patients from outside of Spain, so they understand how difficult it can be for you to go back and forth if you live out of the country.
On top of the personalised treatment plan, you will have access to their specialised VIP service, which has been designed to ensure that you only ever deal with the same specialist and doctor, one who will also speak your language, and will be able to communicate everything effectively, so you will always understand. It is not only the doctor who will work with you, but you will also be assigned a personal assistant, who will be there to assist you every step of the way, from answering any questions you may have, and to assuage any fears that creep in. This personal assistant will also help you in booking your trip, and hotel, because sometimes booking this can be a bit of a hassle, and it is something they are used to doing. You will also be picked up from the airport in Barcelona, and taken to your hotel or the clinic. This has all been designed with your comfort in mind, as knowing there is help with all of the above will be a huge burden off your shoulders, and you can feel a sense of ease.
It is not only your body that will undergo treatment with the clinic, as they also have fertility coaching on offer. The mind is the most important part of our body and it can have a huge impact on our health, so having good mental health is very important, and going in with a positive mindset can really help. At the clinic both you and your partner, if you choose to undergo the process with one, will have access to psychological support, so that you can help your mind get into a better space before, and during, your treatment. What's more, the first psychological support session is completely free, so that you and the psychologist can decide if more sessions are necessary.
Reproclinic doesn't stop there either, as it offers nutritional support, acupuncture and reflexology. What we eat determines whether or not our insides are healthy and so eating the right food, in the right amounts, is very important. When it comes to achieving a successful pregnancy and giving birth, a healthy body can have the greatest impact on its success. When it comes to your body, relaxation is also very important, as being stressed can tax your body in a lot of ways, acupuncture and reflexology can help your body, and mind, relax in ways that it never has before.
Reproclinic not only serves men and women who are looking to start a family, but women who are trying to start a family by themselves, and women who are in a relationship with another woman, because there's no limit on who can start a family.
Experience and Medical Staff at Reproclinic
Reproclinic is overseen by CEO Dr. Esther Velilla, and Clinical Director Dr. Silvia Fernández. Dr. Esther Velilla dreamt of becoming a fertility specialist ever since she was a little girl and has achieved her dream, with over 15 years of experience in Assisted Reproduction and Reproductive Genetics, after graduating from the Autonomous University of Barcelona with a Master's Degree in Cell Biology and a Ph.D. in Cell Biology and Genetics. Dr. Silvia Fernández also graduated with a Master's Degree in Cell Biology from the same university, as well as with a Bachelor's Degree in Biology. Dr. Fernández is also a Specialist in Assisted Human Embryology, as well as an Expert in Genetic Counseling. Both of these doctors have a wealth of knowledge and experience, and are using it to help bring children into the world, with parents who want nothing more than to welcome a bundle of joy into their lives.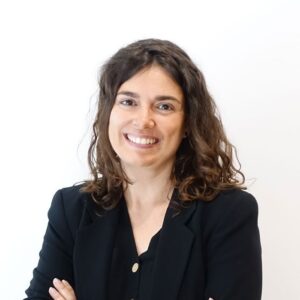 It is not just these 2 doctors either, as the clinic has 6 doctors, 3 embryologists (where 2 of them are ESHRE accredited), 2 psychologists and a lot more staff who are there to attend to your needs. All of the staff are highly qualified and experienced, such as Marta Asensio, who is the Lab Director and has 21 years of experience, and Dr. Mauricio Gómez with 20 years of experience. With such highly qualified and experienced staff at the clinic, you will know that they know exactly what to do in the world of reproductive medicine.
One thing to note that we mentioned above was that you will always deal with someone who speaks your language, as the clinic is multilingual. The languages they speak are:
English
French
Spanish
Italian
German.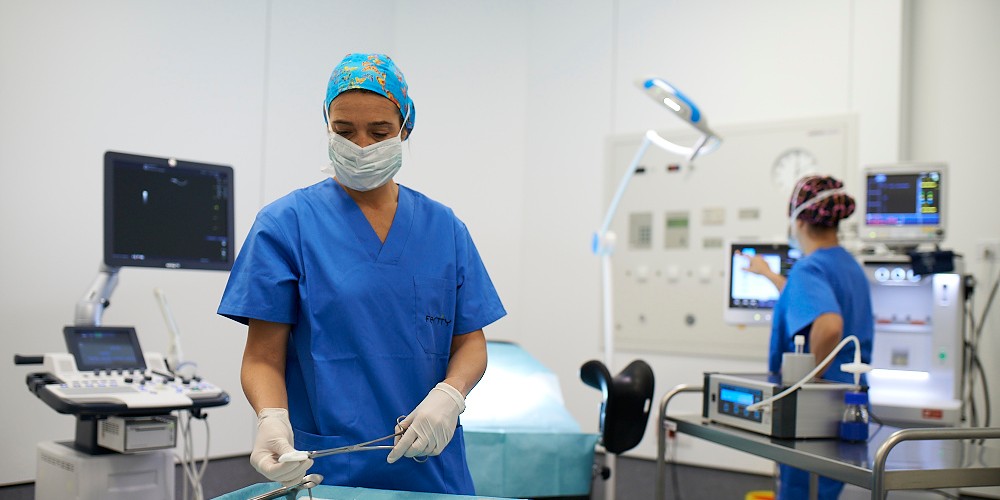 IVF Costs at Reproclinic
Basic IVF packages cost at Reproclinic
Intrauterine insemination (IUI)
€1,195
Artificial insemination with donor (AID)
€1,595
IVF with own eggs
€4,990
Egg donation IVF
€5,630 - €8,150
Embryo donation
€3,050
Egg freezing
€2,900 - €3,200
Sperm donation
€5,400
ROPA
€5,300 - €5,600
Surrogacy
N/A
The initial consultation with a Patient Coordinator is free of charge. The first consultation (either online or in-person) with the doctor will cost 80 Euros. This fee is refunded once treatment commences. There are many different types of treatment to go through so we will go through the prices. If you qualify for the most basic treatment IUI, intrauterine insemination, with your partner's sperm, this will cost you EUR 1,195. If there is a need to use donor sperm, you will undergo so-called AID (artificial insemination with donor) at the cost of EUR 1,595. Standard IVF with own gametes costs 4,990 Euros. If there is a need to use donor eggs, the cost goes up to 5,630-8,150 Euros. For those couples who are not able to provide their own gametes, there is embryo donation treatment available at the cost of 3,050 Euros.
Single ladies or women in same-sex relationships can benefit from IVF with sperm donation for 5,400 Euros or ROPA (Reciprocal IVF) for 5,300-5,600 Euros. Then, a donor sperm sample will cost you 410 Euros. If you want to have the PGT-A/PGS genetic embryo testing done, the cost is 1,200-1,725 Euros.
Reproclinic is also able to freeze your eggs, sperm, and embryos if you wish to get pregnant at a later date. Social freezing costs 2,900-3,200 Euros, sperm freezing is much more affordable at the cost of 250 Euros. The process of preserving your embryos (vitrification) and their storage for a year will cost you 900 Euros. Then when you are ready you can have Frozen Embryo Transfer for 1,725 Euros.
IVF add-ons and other costs
Other IVF techniques costs at Reproclinic
Medical consultation (doctor)
€80
Donor sperm
€410
Sperm freezing
€250
Embryo Monitoring (e.g. Embryoscope)
N/A
Blastocyst culture
included in the program price
PGT-A / PGS genetic embryo testing
€1,200 - €1,725
Embryo freezing and storage for 1 year
€900
FET - Frozen Embryo Transfer
€1,725
IVF Refund Guarantee Package
The clinic also has two refund packages available to you, where they guarantee a pregnancy, and live birth, or you will receive some, or all, of your money back. These packages do cost a bit more than the standard treatment costs, but you will achieve the results you want, or receive your money back. Both packages require you to meet certain qualifying factors, so you will need to speak to your doctor at the clinic to see if you qualify.
These packages are:
Live Birth Guarantee Program with donor eggs – 19,500 Euros (100% refund if live birth is not achieved)
Live Birth Guarantee Program with your own eggs (women under 35) – 15,500 Euros (100% refund if live birth is not achieved)
Live Birth Guarantee Program (with own eggs) – women aged 35-37 – 19,500 Euros (100% refund if live birth is not achieved)
Live Birth Guarantee Program (with own eggs) – women aged 38-39 – 26,000 Euros (50% refund if live birth is not achieved).
These packages include 3 IVF cycles and if you do not manage to have a live birth, you will receive 100% or 50% of your money back depending on the program type.
Refund Package (Money back guarantee):
Egg Donation Refunding Program - 19500 EUR
Refund is guaranteed if the program does not end with the desired result.
Program qualification is necessary. Please ask the clinic for details.
Live Birth Guarantee Program with your own eggs - 15500 EUR
Refund is guaranteed if the program does not end with the desired result.
Program qualification is necessary. Please ask the clinic for details.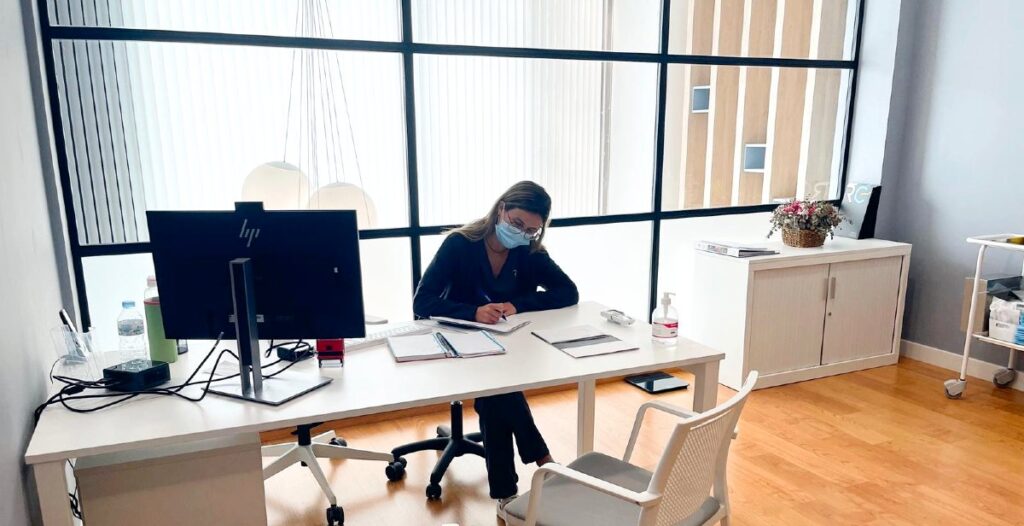 IVF Success Rates at Reproclinic
Reproclinic sees success rates that are above average when compared with clinics in Europe, showing that they are a good place to go, in order to receive your infertility treatment. The success rates are based on achieving clinical pregnancy when performing IVF cycles, of which they perform an average of 300 cycles per year using the patient's own eggs, and 150 cycles per year with egg donation. In 2021, their overall clinical pregnancy success rate using donor eggs was 73.7% and the overall clinical pregnancy success rate using own eggs was 34.2%. When we break the IVF with own eggs success rates down into age groups it is as follows:
women under 35 – 42.8%
women aged 35-40 – 38.8%
women over 40 – 15.4%.
These results do not include cases where PGT (Preimplantation Genetic Testing) was performed. The clinic also performs embryo donation and the success rate for this was 83.3% in 2021. The clinical pregnancy success rate for frozen embryos was 62%. As you can see the clinic achieves results that can only be described as excellent, and they are sure to be the right clinic for you.
Reproclinic – Location
Reproclinic is situated in Barcelona, and is quite close to the famous market of Sant Antoni. Due to it being in beautiful Barcelona, you will have lots of sights to see, and lots of things to do during your trip to the city, for your treatment. You will be able to get anywhere thanks to the transport facilities available all around you, a sightseeing tour is just a quick journey away.