IVF treatment availability at UNICA CLINIC Prague and Brno
IVF at Unica Clinics – Prague and Brno - restrictions
Woman maximum age
48
Single woman
Not allowed
Same sex female couples
Not allowed
HIV (female)
Allowed
HIV (male)
Allowed
HCV / HBV (female)
Allowed
HCV / HBV (male)
Allowed
About UNICA CLINIC Prague and Brno
Unica was founded in 1991 in Brno, and they then established another clinic in Prague, in 2017. An interesting fact is that the Brno clinic became the first-ever private European clinic to be associated with the highly prestigious McGill University when they became associated with the assisted reproduction department in 2014.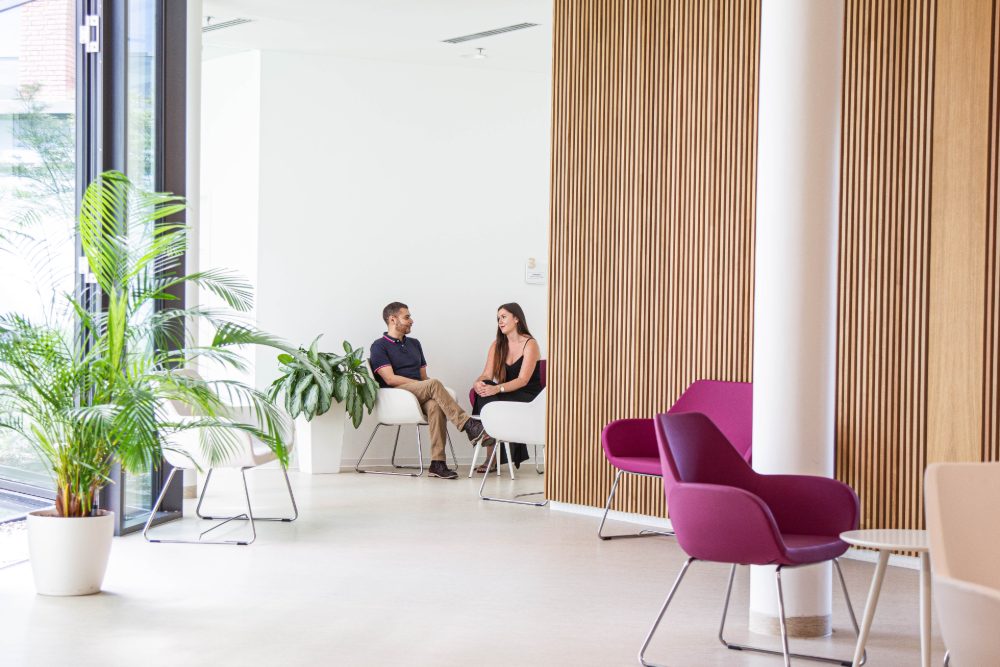 Both clinics have been designed with a modern look, designed to give you confidence as soon as you see them. With light colours and beautiful furniture adorning each clinic, you will feel a sense of calm and comfort when entering the clinic. Each clinic has a laboratory and operating theatre, as well as 9 patient recovery rooms designed with your comfort in mind, offering both privacy and tranquillity.
The laboratories of the clinics have the latest state-of-the-art equipment and they use the latest treatment techniques that have all been designed in order to give you the highest chances of success in your treatment. All of their equipment comes from manufacturers who are world-renowned for what they do, and have been built according to industry and regulatory standards. Thanks to this equipment they can offer you a wide range of treatments, allowing them a lot of different options in order to assist you in having a baby.
Unica and the Czech Republic are wonderful places with which to undergo your IVF treatment, thanks to a variety of reasons.
Safety – the Czech Republic is seen as the 9th safest country in the world, according to the Global Peace Index rankings for 2021. Each country is awarded points based on the safety of the citizens, as well as the safety of any visitors to the country. Because the country has experienced great economic growth they are able to offer more services and for more affordable cost.
Tradition – the Czech Republic has a very rich tradition when it comes to medicine, with them able to trace their medical education all the way back to 1348, which is over 650 years of medical education. Thanks to this they have produced some truly amazing doctors over their long history.
Noteworthy names – Modern science, genetics and medicine owe a lot to Gregor Johann Mendel, who laid down the foundation and the laws of heredity, which was able to show that genetic traits and diseases could pass from generation to generation in the same family. Another name that may not feel familiar, but you will surely know of what they did, is Dr. Bohdan Pomahac, who was responsible for performing the first full-face transplant surgery in the United States of America, which is a remarkable achievement.
Medical Education. Thanks to their 650+ years of medical education they have some of the highest standards of education all over the world. Anyone wishing to be a doctor must undergo 12 years of training before being recognised as specialists in their chosen field, this includes 6 years of medical school and 6 years in their chosen speciality. With education this long you can be sure that your doctor will be an expert in their chosen field.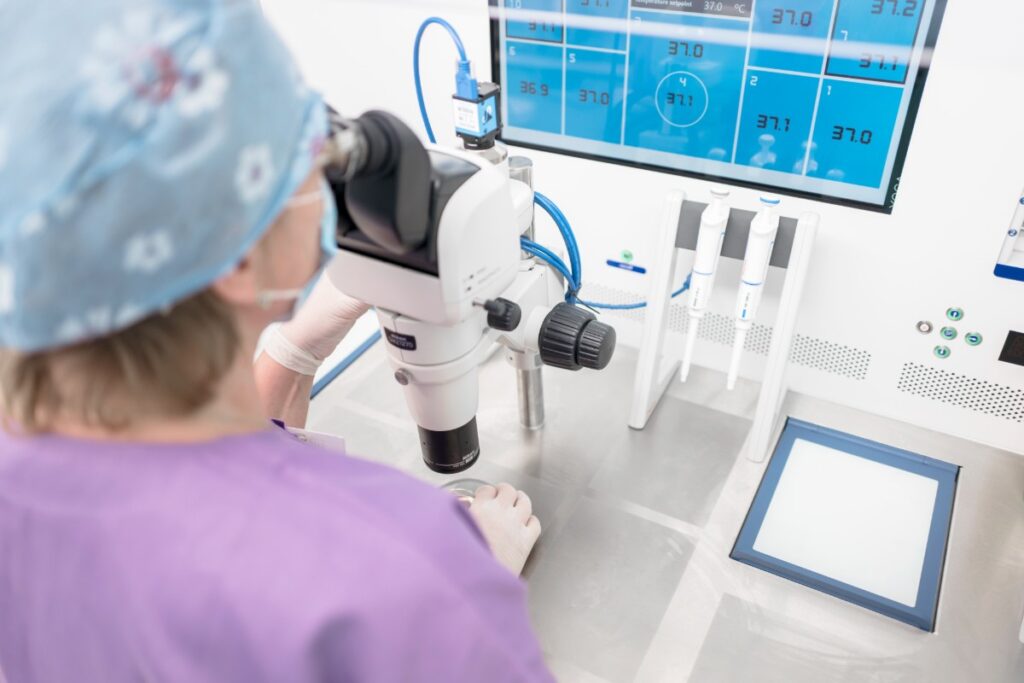 When it comes to infertility treatment it is both your body and mind that can influence how well the treatment goes, and Unica clinic understands this. They offer treatments that can help both your mind and body relax in ways that they might have never relaxed before. You can undergo these treatments during your IVF treatment, to help you stay calm and relaxed throughout. Some of these treatments are:
Acupuncture – This is an ancient Chinese technique that has been refined and performed for thousands of years, where they insert needles into special points across your body. This will give you a sense of calm and relaxation like nothing else.
Progressive Muscle Training (PMR) – PMR is a special technique that has been designed to help you relax your muscles and get rid of, or ease any tension you may be feeling. You do this by flexing and releasing your muscles.
Mental Training – You will undergo this with the help of a therapist, who will aid you in unlocking the barriers of your mind, so that you can find inner peace and a better mental balance.
CranioSacral Therapy (CST) – A special type of therapy that helps you relieve the tension that resides deep within your body, to help with pain and dysfunction, whilst also helping to improve your health and physical performance.
Autogenic Training – This is another form of mental training, that is all about visualisation in order to help you relax and relieve any stress you are feeling.
As well as the above treatments you will also receive assistance with physiotherapy, your diet to ensure you eat the right foods, psychological consultation, fertility yoga, and meditation. It is extra treatment such as this that shows that Unica really cares about your physical and mental health.
Once you have undergone your IVF treatment and have your child, you can even join their Ambassador Program, which brings you on board as a special ambassador, so that you can share your experiences and what you went through, with new would-be mothers. This is a wonderful program as people going through this can feel alone, so having someone there who has already gone through what they are experiencing can help a great deal, and be a cathartic experience for both you and them.
Experience and Medical Staff at UNICA CLINIC Prague and Brno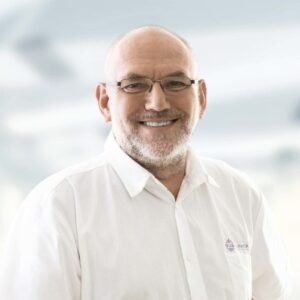 The lead physician at Unica Brno is Dr. Tomas Frgala, a highly qualified and experienced reproductive specialist who has even undergone training in California and is highly respected by his peers. His counterpart at the Prague clinic is Dr. Tomas Cepelak, who has over 25 years of experience with IVF, making him one of the most experienced specialists in the field. Dr. Cepelak is a member of multiple organisations such as ESHRE, CGPS, JEP, CLS, and SAR. Both lead physicians are very highly qualified and experienced, making them the right men for the job.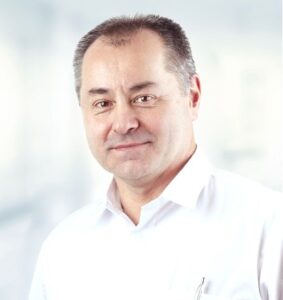 The Clinic Directors, Michaela Silhava in Prague, and Helena Nohelova in Brno, lead a highly qualified team of 9 doctors and 15 embryologists, who are all hardworking and dedicated to ensuring your dreams of parenthood can come true. The head embryologists of both clinics, who are highly experienced embryologists, stand out in particular. In the Prague clinic, you have Vlastimil Weber, an ESHRE accredited embryologist with over 20 years of experience, who has been working as one since he graduated from university. At Brno is Sylvie Hlaváčová, who is also ESHRE accredited, and has been working in assisted reproduction since 1996, giving her over 25 years of experience.
It is not just doctors, embryologists, and nurses, that the clinics have, as each clinic has patient coordinators, who are specialised in being there for the patients during their treatment. The patient coordinators speak different languages so are perfect at dealing with international patients. It is not just the coordinators who speak multiple languages as a lot of the staff do as well, meaning there will always be somebody who understands you and somebody you will understand.
The languages the staff speak, as well as all being fluent in English, are:
French
German
Italian
Polish
Serbian
Croatian
Russian
Czech.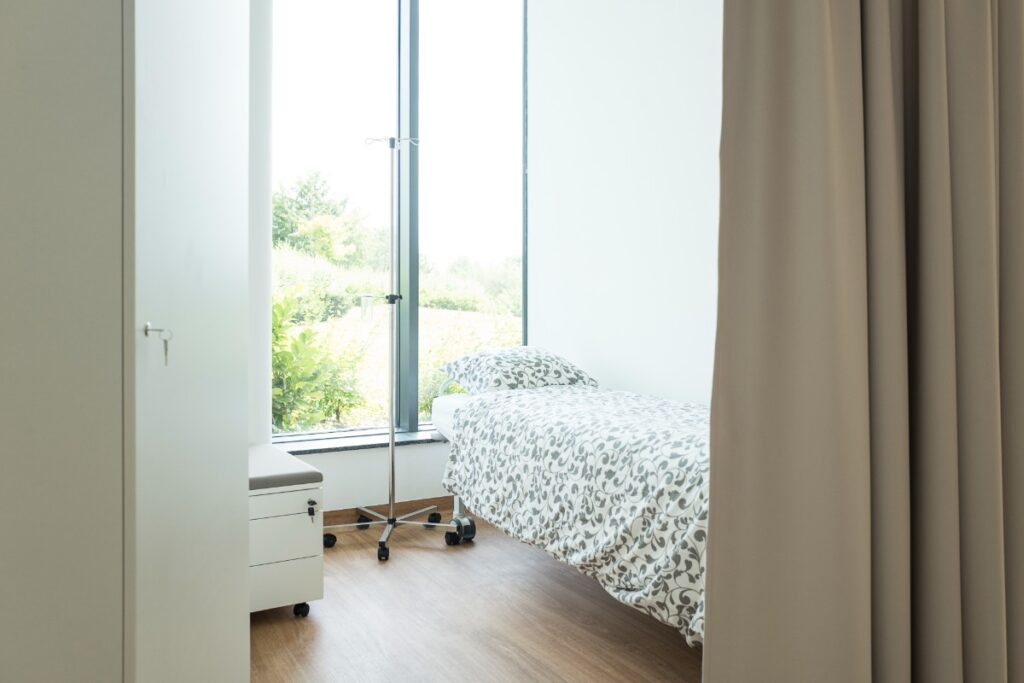 IVF Costs at UNICA CLINIC Prague and Brno
The costs for treatment at the clinic are varied and will depend on the treatments you require, as all patients require different treatments. Your first medical consultation can either be done in person or online, with in-person costing 145 Euros and online costing 100.
The cost for IUI (intrauterine insemination) is 800 Euros and if you require donor sperm the price goes up by 300 Euros, so for AID (artificial insemination with a donor), you will pay in total 1,100 Euros. The general costs for IVF treatment are 2,550 Euros, but with donor eggs, it can cost from 5,300 to 10,500 Euros. The costs for treatment with egg donation are 2,500 Euros, and sperm donation will cost 2,850 Euros. Donor sperm costs start from 300 Euros, with sperm freezing being 300 Euros for 2 years of storage, if you wish to use it at a later date.
Basic IVF packages cost at Unica Clinics – Prague and Brno
Intrauterine insemination (IUI)
€800
Artificial insemination with donor (AID)
€1,100
IVF with own eggs
€2,550
Egg donation IVF
€5,300 - €10,500
Embryo donation
from €2,500
Egg freezing
TBC
Sperm donation
from €2,850
ROPA
N/A
Surrogacy
N/A
There are other treatment options available and these all carry extra costs. To receive embryo monitoring will cost 300 Euros, but blastocyst culture will be included with your main treatment price. Another form of testing is genetic embryo testing, which tests if the embryos have any genetic defects or abnormalities, this is done prior to implantation to ensure your embryos are healthy, this PGT-A/PGS testing will cost 2,200 Euros. Just like with sperm, you can also pay to have the remaining embryos frozen and stored, to possibly be used by you at a later date. Vitrification and storage for 2 years of the remaining embryos will cost 400 Euros, whilst FET (Frozen Embryo Transfer) will cost 970 Euros. If we compare the price of FET with other clinics around Europe you will see that this price is more affordable.
IVF add ons and other costs
Other IVF techniques costs at Unica Clinics – Prague and Brno
Medical consultation (doctor)
from €145 (€100 - online)
Donor sperm
from €300
Sperm freezing
€300
Embryo Monitoring (e.g. Embryoscope)
€600
Blastocyst culture
included in treatment price
PGT-A / PGS genetic embryo testing
€2,200
Embryo freezing and storage for 1 year
€400
FET - Frozen Embryo Transfer
€970
IVF Refund Guarantee Package
Unica also has a special Live Birth Guarantee programme available, where you are guaranteed to have a live birth after 3 IVF cycles or you receive your money back. The cost for this programme is 17,500 Euros.
Refund Package (Money back guarantee):
Live Birth Guarantee programme - 17500 EUR
Refund is guaranteed if the program does not end with the desired result.
Program qualification is necessary. Please ask the clinic for details.
IVF Success Rates at UNICA CLINIC Prague and Brno
When it comes to success rates, Unica sees average success when compared with other clinics in Europe. The success rates are based on performing an average of 1,325 IVF cycles per year using a patient's own eggs, and 1,250 IVF cycles per year using donor eggs. The success rates for 2020 for a single IVF cycle per embryo transfer are as follows:
Fresh donor eggs – 64%
Frozen donor eggs – 56%.
The clinical pregnancy success rate for 2020 for IVF using a patient's own eggs was 43.2%, which broken down into age groups was:
women under 35 – 53.6%
women aged 35-40 – 39.4%
women over 40 – 11.5%
The success rate for clinical pregnancy in 2020 for IVF using donor eggs was 49.2%. The success rates for clinical pregnancy when embryo transfer was used were:
Frozen embryos – 26.9%
Donor embryos – 47.4%.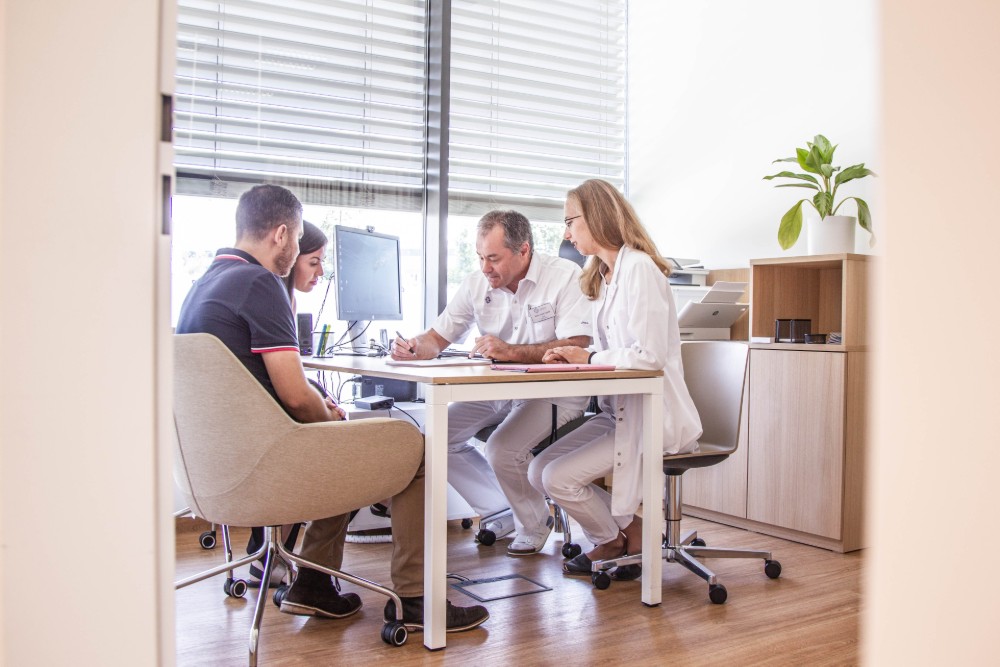 UNICA CLINIC Prague and Brno – Location
The main clinic for Unica is located in Prague, Czech Republic. Prague is a beautiful city that is full of wonderful architecture and even looks like it comes straight from a Disney movie. It is a city famous for the Astronomical Clock that was installed all the way back in 1410 and gives visitors a little show every hour from 9 am to 11 pm.
The Prague clinic is close to everything you need, as it is only 15 minutes away from the airport. The city itself has wonderful transport options available as you can easily get there by plane, train, or automobile.
Their other clinic is located in Brno, Czech Republic, and is also a wonderfully beautiful city with lots of sights to gaze and marvel at. It is a city famous for being an educational hub, as well as its multicultural identity, with so many different things to see and do during your stay. As with the Prague clinic, it is close to the airport, with it being only 20 minutes away, and the city is accessible to all forms of transport.
No matter how you are travelling to either clinic, they will be able to offer you advice on your journey. And whichever clinic you choose, you will be treated to wonderful sights and beautiful architecture.