We're so excited to announce… Klinikk Hausken couple Kieran and Terri are just over 15 weeks pregnant.
Terri writes…
Since our last update it's been a very exciting few weeks. We left our fertility journey update at the agonising 2 week wait to find out if the treatment had worked. After what felt like the longest time ever and a lot of worry, we are pleased to say it has worked and after around 10 pregnancy tests and the doctor confirming that I was pregnant we are over the moon to confirm that we are having a baby! This is so amazing for us both that we have got this far, we feel like it's a dream that actually happened for us.
It's been really hard to believe but also so exciting at the same time.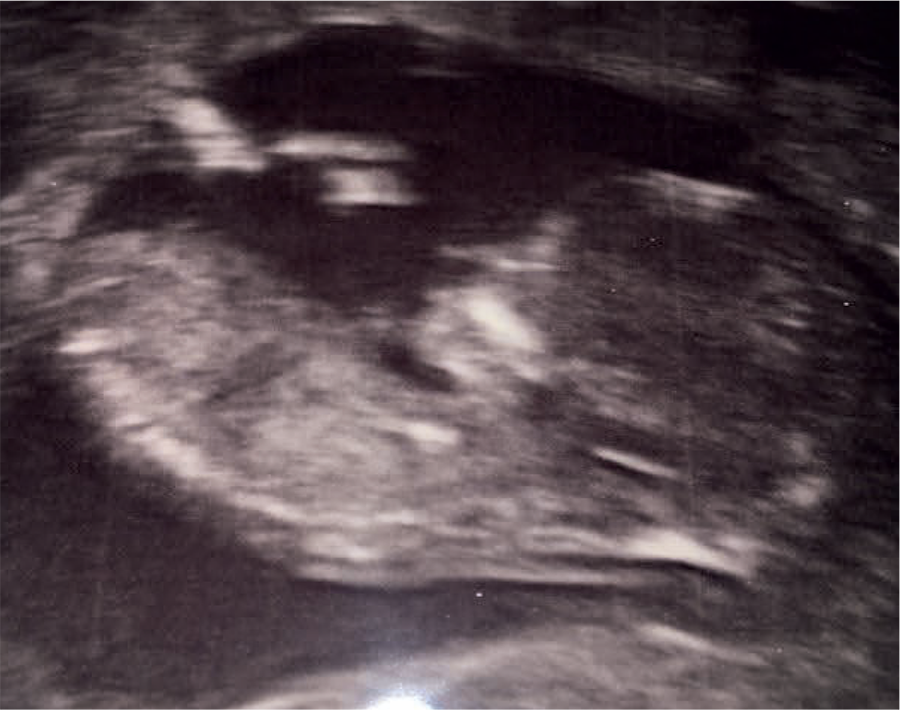 I had a scan at 6 weeks and also at 8 weeks just to confirm everything was ok and to try and put my mind at rest. Even though there was not much to see we could see a little heart beat which was just an amazing experience. I still couldn't believe I was pregnant even after so many things confirming it. I have been very worried something may go wrong, so Kieran and I kept it to ourselves. We have only told our close friends and family who already knew about the treatment we recently had although we have been dying to tell everyone!
I have had some funny situations, morning sickness, being tired all the time and trying to disguise the fact that I am pregnant from everyone that didn't know. However after how long we have waited for this I do not care what's thrown at me.
I am now 13 weeks pregnant and just had my 12 week scan where the midwife has confirmed our baby is growing as expected and the heart beat was beating strong. The baby was sleeping on the scan so we kept trying to wake him/her up to get some measurement sizes, but the little one was happy all curled up!
We have been given a due date of around the start of March 2017. We are now a lot more relaxed and are just enjoying everything that's new to us. We are getting ideas together on the nursery, what pushchair we want to buy and looking at baby clothes etc. It's a very exciting time for us and we both cannot thank Klinikk Hausken enough for what they have done for us. We would never have got through the last few weeks without the help and support of the clinic and we cannot thank them enough for the gift they have given us. We would not hesitate to recommend them to anyone in the future.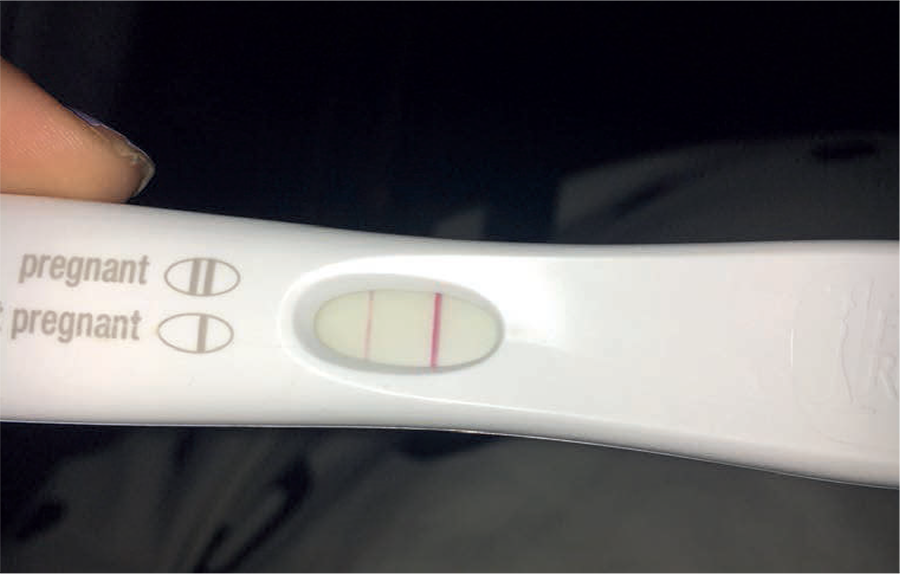 Klinikk Hausken explains how treating couples abroad is a delicate balance of face to face, telephone and Skype support.
At Klinikk Hausken we believe that to achieve great results we need to invest our time and attention to couples seeking treatment at our clinic. And this is something that we uphold throughout the treatment process.
Dedicated doctor and nurse It's is very important to us that our couples feel supported at every stage of their treatment. This is why we assign a dedicated doctor and nurse to each couple. The doctor will take all the time needed to put together a treatment plan ensuring that this is the best way forward for the couple.
The dedicated nurse is a large part of the couples life during the treatment process. Being able to talk to someone who can help ease the stress and worry they sometimes feel during treatment. We have seen that this kind of support is often a relief for our couples.
International contact
We provide a dedicated support person from our international contact team who will help with everything you need regarding your travel and accommodation. They will also be your first point of contact when you call the clinic. We know how stressful it can be going away and also preparing for treatment.
There is no need for couples to worry about not being able to speak Norwegian or what to do when they get here as again the international contact team provides support, help and reassurance.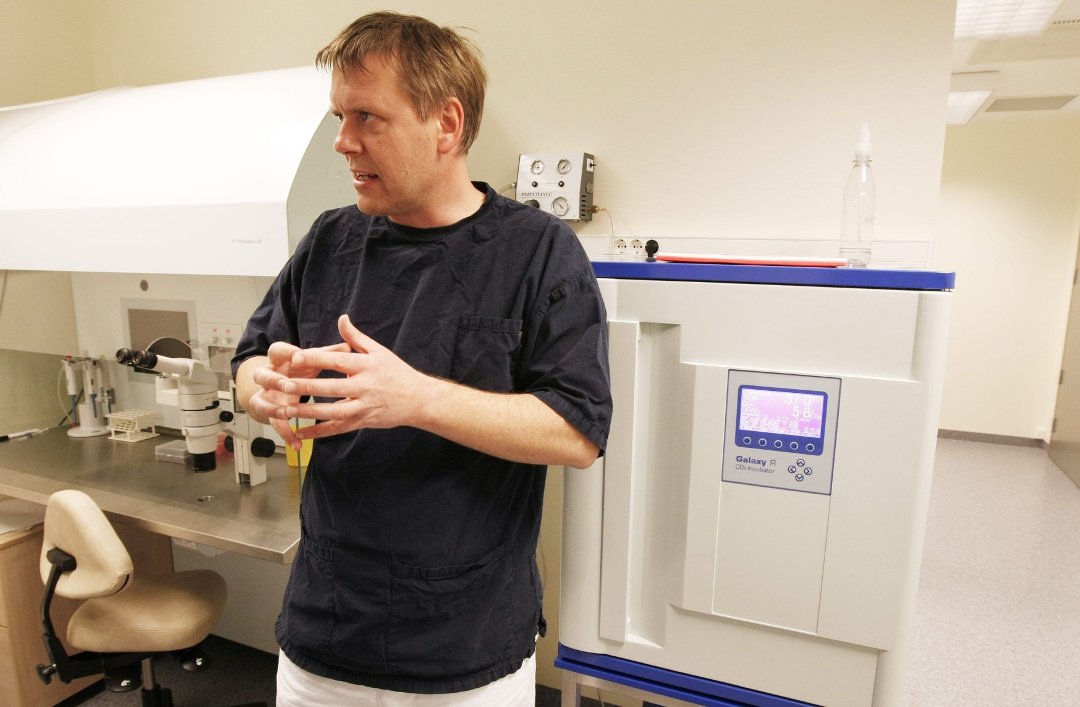 How does it work?
One of the reasons for choosing treatment outside of the UK is often financial. However, one of the biggest reasons couples travel for IVF is that the NHS are unable to fulfill a couples request for IVF. We understand that there is a level of comfort when dealing with the known or familiar, so when we are contacted by couples from the UK we know the first step of the process is to make them feel comfortable and to inform them of what to expect. This helps couples to be in the best possible position to make an informed decision.
First contact
When a couple contacts us they have usually done a lot of research online. They may have already met us at a UK show or found us whilst searching the internet.
Also by checking out various forums they can quickly make an opinion of which clinic will work for them. It's always helpful talking to other people who have "been there and done that".
The process of booking a consultation abroad can be difficult when trying to organise around work and home commitments. At Klinikk Hausken we understand how this can be difficult and that is why we offer free evening Skype sessions with Dr Hausken. You could be having your consultation in the comfort of your own home with a cup of tea (maybe even a biscuit).
Meet your nurse
A couple of days after your initial Skype session with our doctor you will be introduced to your nurse. They will guide you through the whole treatment process and will then be your point of contact if you have any questions or concerns. They work very closely with your doctor to make your treatment as stress free as possible.
Pre-treatment
The first stage of your individual treatment plan can be done at home with the full support of your doctor and nurse from Klinikk Hausken. Your treatment plan will be posted to you and prescriptions will be sent electronically to our UK pharmacy Fertility2U. They provide a home delivery service which is one less thing for you to worry about.
Couples usually develop a close relationship with our nurses. They go through everything with you in great detail to ensure that you understand and are comfortable with your treatment plan.
Your doctor is also available if you want to talk through the procedure again or want to discussion with him of any changes or concerns that you might have.
Arriving in Norway
When the time comes for you to travel to Norway we will need you to stay for one week starting from a Friday.
When you arrive at our clinic our experienced and dedicated team will guide you through the week ahead and make sure that you are cared for and supported during your stay.
Post treatment
Our care does not stop when you travel back to the UK. We are there to support you. If there is anything you need we are only a phone or Skype call away. After a positive pregnancy test you start your regular checkups with your GP in the UK. We provide you with a copy of your medical files so you can discuss your treatment with your GP.
Our Fertility Journey couple
We are over the moon for Terri and Kieran and that everything is going well with the pregnancy. They have been keeping in touch throughout and it's so exciting whenever they send over the latest ultra sound picture. The team wish them the very best and we can't wait for the next update.
We hope Terri and Kieran felt their experience with the clinic was as unique and positive as they are as a couple and soon to be parents.
For more information, support and advice you can contact the Klinikk Hausken team via the website www.klinikkhausken.com