At IVF Spain we wish the best and a happy 2019 to all families who are in search of a reproductive solution to their fertility problem, but also to all who placed their trust in our outstanding medical and patient care team and achieved their long lasted dream of forming a family!
Our support and strength also goes to all those couples starting the New Year waiting for a positive outcome to their treatment. As our patients always tell us: "Never lose your hope. It may be a difficult journey, but you will most certainly achieve your dream".
We believe it is the right moment to take a retrospective view and pay a tribute to some of the Fertility Journeys that successfully achieved their dream.
Meet IVF Spain's Couples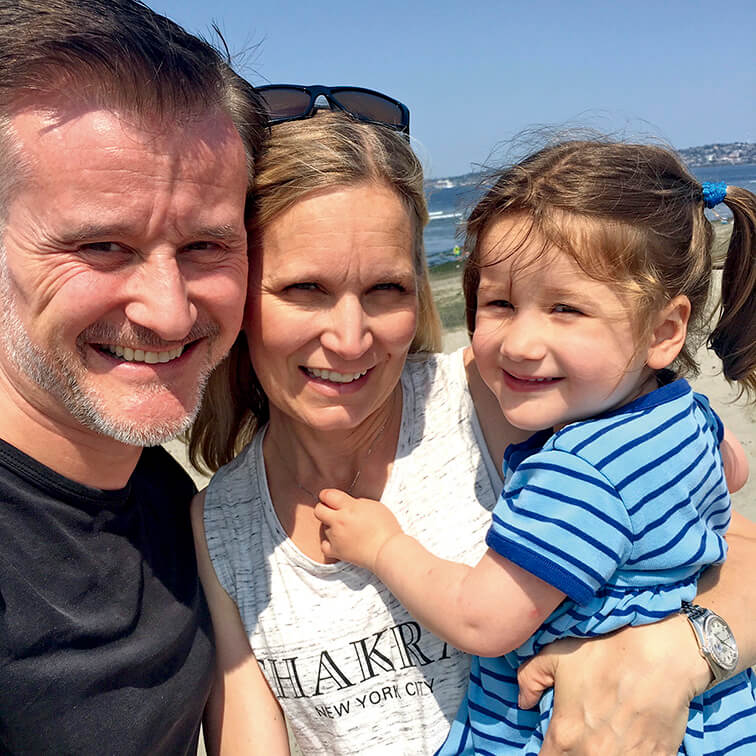 Darlene and Richard
This lovely New York couple, who had been trying to become parents for 6 years, visited numerous fertility clinics all around the world in an attempt to become the family they had been wishing for a long time. However, it was through the Fertility Road Magazine that they got to know about IVF Spain, and so decided to take part in the Fertility Journey Project organized by the Fertility Road Magazine.
"We had both male and female factors that needed special attention, and IVF Spain does an amazing job at looking at the clinical history of both the male and female side and makes recommendations on what is the best course of action on both sides to get an optimal result" says the couple.
After a long search and going through many difficult and devastating moments, with state-of-the-art technology and tailored medicine, IVF SPAIN successfully achieved a pregnancy. Fortunately, their journey belongs to the past and they now fully enjoy life as a family watching their little sunshine grow up.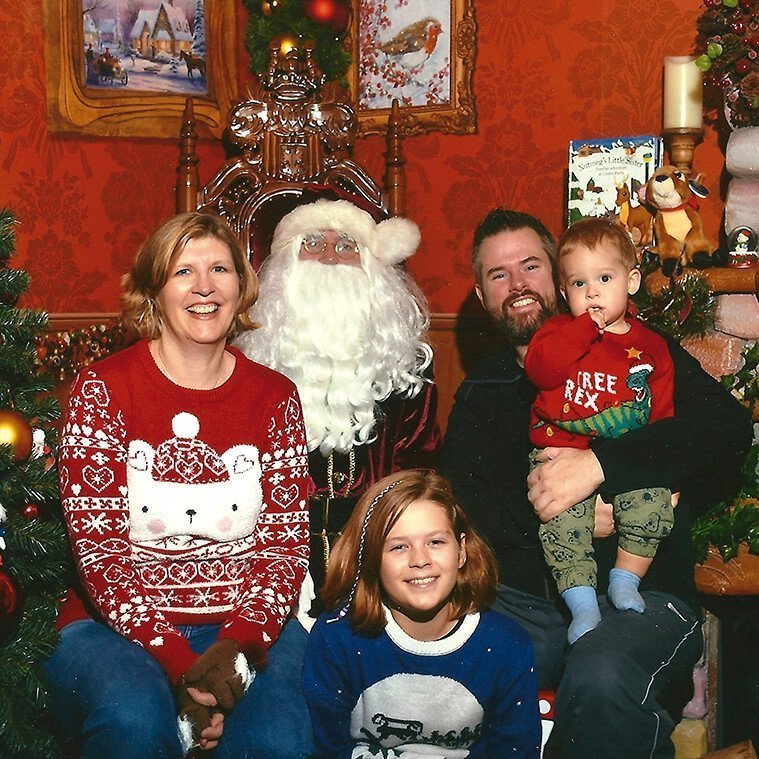 Victoria and Ross
When we first met this wonderful couple they were visibly affected by the downs they experienced throughout their journey at a fertility clinic in Cyprus: two miscarriages and one implantation failure.
Victoria, however, was already a mother of a beautiful girl as a result of a former relationship and could not understand why she was now unable to get pregnant and make Ross – the man of her life – a father.
We will always remember Victoria's heartfelt and sincere message of thanks to her egg donor:
"I'd like to say to whoever you are and wherever you are in the world: THANK YOU! I don't think you realise what you did for us as a family, and for me personally as a woman. It made Ross a dad; something that … he was already, he was already a stepdad to our daughter but he wasn't a biological dad and I know that meant so much to him. It made my daughter a sister. She always wanted a sibling and I was trying for a very long time to give her that. So now she is; and she is the best big sister you would ever meet, and it's a shame that you won't know how well she is doing. And as for me as a woman… It was hard to come to terms with the fact that I needed an egg donor to help me, especially when I donate myself already; but what you've done is giving me the happy family I always wanted to have".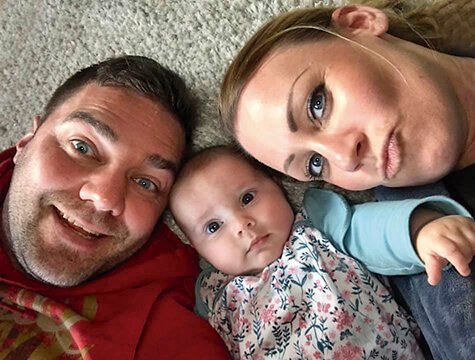 Kathryn and Richard
Kathryn and Richard were excellent patients, and who better than them to give us a quick insight of their patient journey with such beautiful words:
"Following many years and too many tears from four failed IVF treatment cycles in the UK, we finally had the fortune of becoming the winners of the fertility life competition, 2017 in IVF Spain Alicante for an anonymous egg donation with Richard's sperm. We found the IVF clinic to be incredible in so many ways, which their personable approach to looking after us from the start of our treatment right through to having a baby girl in April this year. In addition, the clinic was extremely flexible around our work and lifestyle commitments back at home in Wales and they made every effort to accommodate all of our requirements.
We were pleased that we were able to communicate through the medium of English and were kept informed throughout the whole process.
We were only required to attend the clinic twice officially and we were provided with taxis to and from the airport as well as details of appropriate accommodation during our stay in Spain. On the second visit, we had one embryo transferred from 5 great quality embryos and given clear instructions of a treatment plan to follow back in the UK.
Following this visit, we learned that we were expecting our baby girl who was born 9 months later. She's 7 months old and asleep in my arms at the moment! Richard and I are over the moon!" says the couple.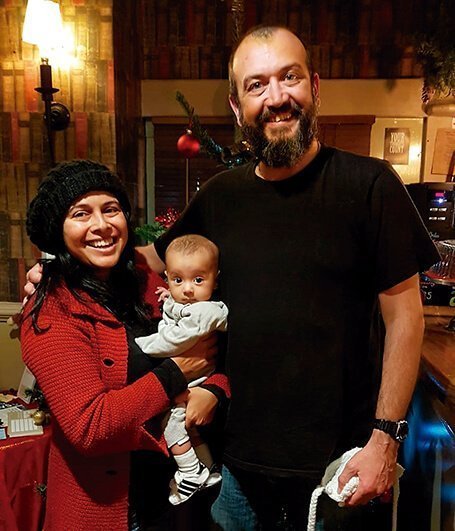 Alka and Rhod
Alka and Rhod are already parents thanks to an IVF treatment, but they wanted to give their son a sibling for years after their fertility treatment. Unfortunately, Alka was faced with the fact that her AMH levels had lowered. Her ultrasound scan showed very few active follicles and her AMH was very low. The couple underwent numerous unsuccessful IVF treatments in the UK, so they decided that their best possible option to achieve a pregnancy would be to choose an egg donation treatment – which has higher success rates – in order to avoid having to go through yet another failed attempt.
"The whole treatment process at IVF Spain has been such a positive experience. We had heard from the patient testimonials that the atmosphere at the clinic was very calm and soothing and it really is true! From the moment you walk into the reception, the quiet tranquil atmosphere really does help to put you at ease".
Whenever patients take the step to start a fertility treatment, undergoing such an emotional process abroad can be overwhelming, and further, many patients may have concerns about all the communication with the clinic. IVF Spain, however, adapts the entire process to the patients' language so that they may feel taken care of throughout their journey.
"Our initial fears of not being understood at a foreign clinic were completely unfounded. Each member of staff appeared to be multilingual and were so welcoming. Little David is such a joy. We love being a family of four, and feel so thrilled and blessed that he has entered our lives. Our heartfelt thanks to the team at IVF Spain for making our dream a reality"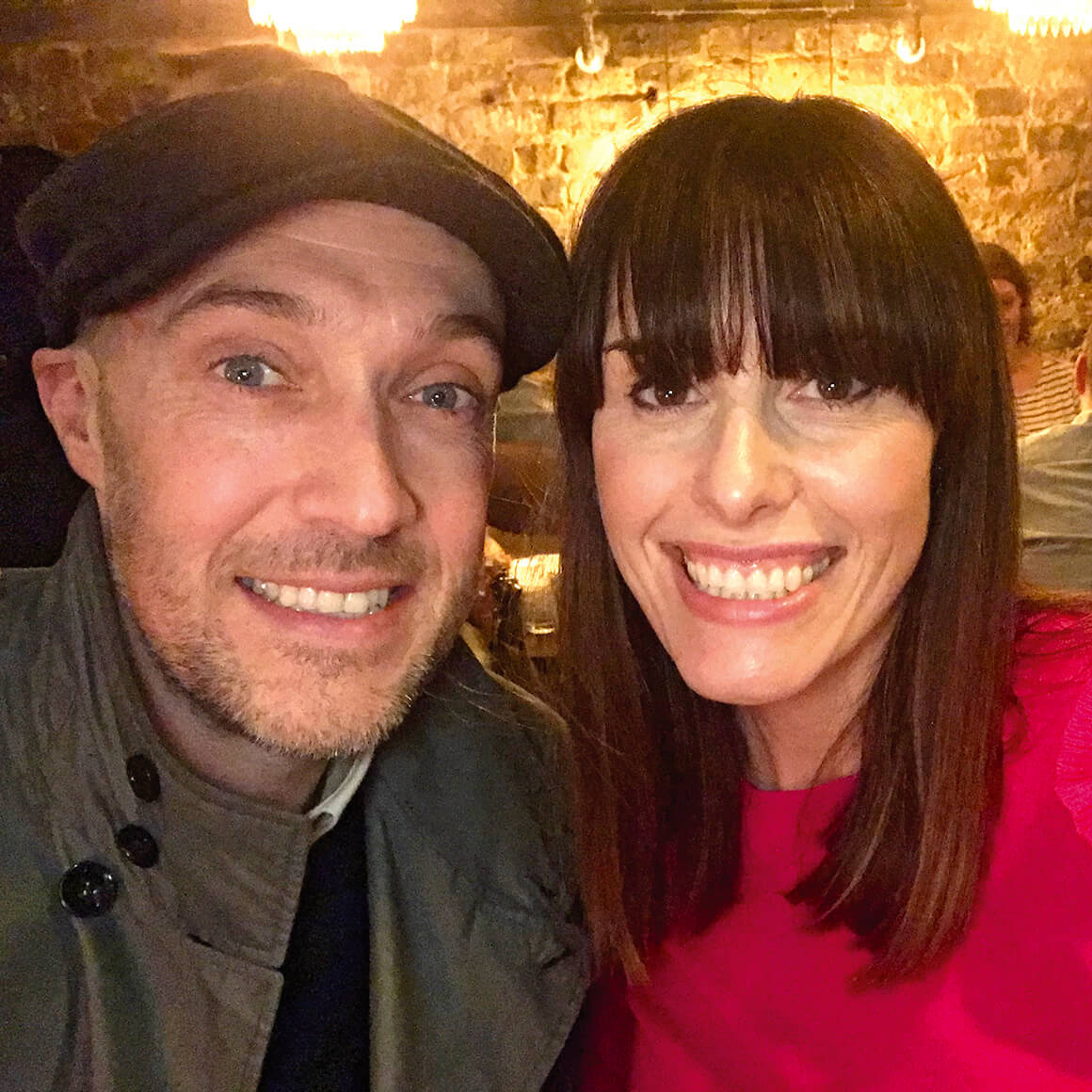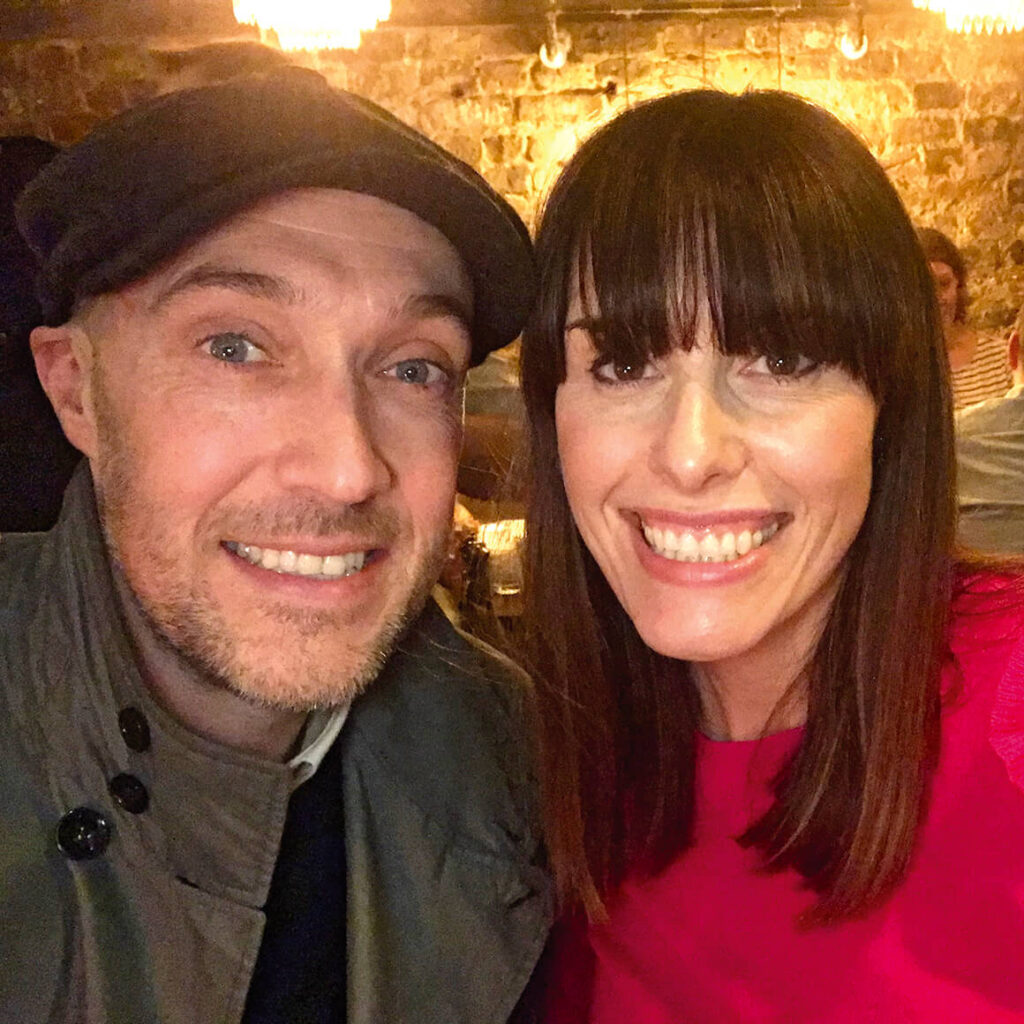 Laura and Ian
Last but not least, we would also like to extend our wishes to this year's Runner-Ups who put themselves in our hands to form a family:
Laura and Ian have been struggling to carry a pregnancy to term. During the last five years they suffered four miscarriages and one ectopic pregnancy, which were caused due to Laura's immune system attacking the embryo and not allowing it to successfully implant. As a result, specific immunological tests, such as the KIR-HLA, were carried out to find an egg donor that could match immunologically to Laura.
The immunological study eventually showed that Laura had a KIR AA profile – a genetic profile for which compatible donors are rather uncommon and difficult to find. In Laura's case, the immunological reaction could have been even greater due to using donor eggs.
Luckily, Laura's immunological reaction was as expected and we are proud to announce their pregnancy!
"To be honest, I still can't believe we are here. The 1st trimester feels like it's been years long! This is our firth pregnancy and each other one has ended in miscarriage or ectopic around the 6-week mark. So to get to 12 weeks with no problems feels like such an amazing relief and we can now start to believe that we will have the family we have always dreamed of. The clinic has been fabulous. They have been there every step of the way answering any queries we had and reassuring us."
We wish you all our most sincere congratulations and may this upcoming year 2019 start in the best possible way: with a new member in the family.