Updated, 6th of June, 2023
Last week Nathalie Langlois made the journey to UR Vistahermosa in Alicante for her first and perhaps most important visit to the clinic – the embryo transfer.
Nathalie started her IVF medication while still in France, preparing her body for what lay ahead.
She said: "I started taking the contraceptive pill on April 17th, on my first day of menstruation. On the 16th day I took the Decapeptyl injection. On the first day of my new cycle, which took place on May 12th, I started taking Provams and Lavenox."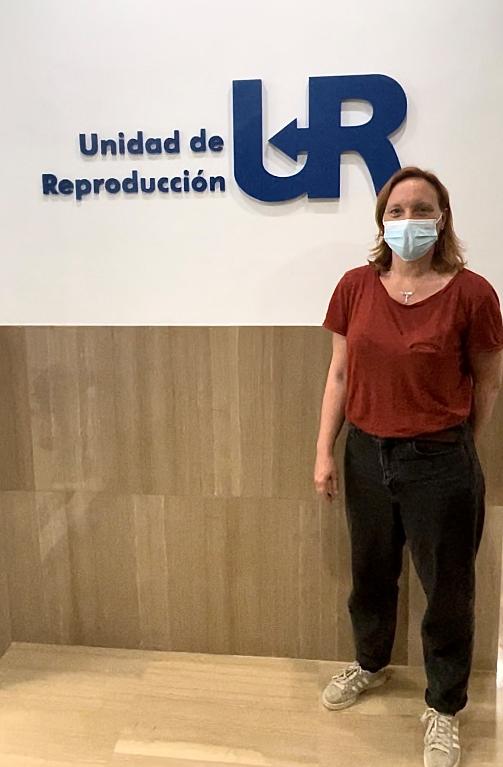 Nathalie underwent an ultrasound scan in her native France on May 23rd and was told she was ready for transfer. She traveled to UR Vistahermosa last week.
Nathalie said: "The trip to Spain went very well. The clinic gave me a very warm welcome and was very clear about the rest of the protocol. Before the transfer, which took place on May 31st, I was a bit tired physically. But the worst part was emotionally speaking, it was a bit of a rollercoaster ride, a mixture of fear, envy, and so on. But once the transfer took place, my emotions calmed down. I feel calmer now."
Nathalie now has to wait 15 days before she can take the pregnancy test to discover whether the treatment has worked.
---
Updated, 5th of April, 2023
Meet Nathalie Langlois from France, who has been selected by UR Vistahermosa to participate in the 2023 Fertility Journeys Project.
At 35, Nathalie started to explore the possibility of having a child as a single woman. She underwent two intrauterine insemination (IUI) treatments at a fertility clinic in Belgium, but sadly both of these were unsuccessful. Nathalie's plans were dealt a further blow when the arrival of Covid-19 saw fertility clinics temporarily shutting their doors to patients.
Following the disappointment of her treatment in Belgium, Nathalie went to a clinic in Portugal where she discovered that her ovarian reserve was low and she would need to use a donor egg, as well as donor sperm, to conceive.
Nathalie said: "The news shook me up a bit. But once I digested the fact that it would be difficult for me to have a child with my own oocytes, I told myself that it was not essential."
Now 39, Nathalie took another step towards realising her dream of motherhood when she discovered she had been selected for treatment in Spain as part of the Fertility Journeys Project.
Nathalie has already had a virtual consultation with UR Vistahermosa and is looking forward to making the trip to the Alicante clinic later this year.
She said: "The first contact with UR Vistahermosa went well, they explained the protocol to me.
"I would like to go to Spain as soon as possible because I can't wait to embark on this new adventure."