It's common for couples who are going to begin assisted reproduction treatment to have concerns about what they may or may not do during when they are about to begin treatment with the aim of increasing, and not decreasing, their chances for success. Of course, acquiring and/or maintaining healthy habits while trying to get pregnant is of the utmost importance. The proper development of the embryo depends on it, and it will also influence the health of the future baby.
We can summarise the importance of lifestyle in the following points:
Balanced diet
Regular hours
Avoid toxic substances
Regular physical exercise
Emotional stability
1. Balanced diet
During this pre-pregnancy period, the woman's body must be in harmony. To do this, her diet must provide it with all the nutrients in a way that is balanced and avoids excesses and deficiencies. It's been shown that the BMI should be between 19 and 25; in other words, a healthy BMI.
Besides causing amenorrhea, with a BMI of under 19, the body is considered unprepared for coping with pregnancy. When it's above 25, we're talking about being overweight. This causes a woman's metabolic and hormonal systems to functional incorrectly, which makes getting pregnant difficult.
We must bear in mind that this situation is easily remedied. Fortunately, we have our Mediterranean diet, based on the consumption of fruits and vegetables as a source of vitamins, minerals and fibre. Proteins are obtained from fish (preferably oily fish) and from the moderate intake of red and fatty meats. It also includes carbohydrate-rich foods, such as bread and pasta, as well as cereals and extra virgin olive oil.
2. Regular hours
Our bodies are governed by the patterns we get used to. This is why having stable times for sleeping, eating, exercising, etc. will significantly improve our health.
3. Avoid toxic substances
We're talking mainly about tobacco, alcohol and drugs. Everyone knows that the effects of tobacco are harmful to health, but there is a direct relationship between tobacco and a decrease in fertility, regardless of whether a pregnancy is attempted through natural methods or assisted reproductive techniques (ART).
In the case of women, it affects ovarian reserve and egg quality. In men – besides causing damage to sperm DNA – semen quality is reduced. During pregnancy, the risk of obstetric and foetal complications are clearly increased in connection to the consumption of toxic substances.
4. Regular physical exercise
Clearly, doing physical exercise has beneficial effects on our health, and doing it regularly contributes to cardiovascular benefits. It promotes circulation and prevents cholesterol in the blood and, therefore, it protects the heart; Endocrine: it helps to control weight gain and to maintain blood sugar levels within normal conditions. Neurological: it helps to eliminate daily stress and anxiety.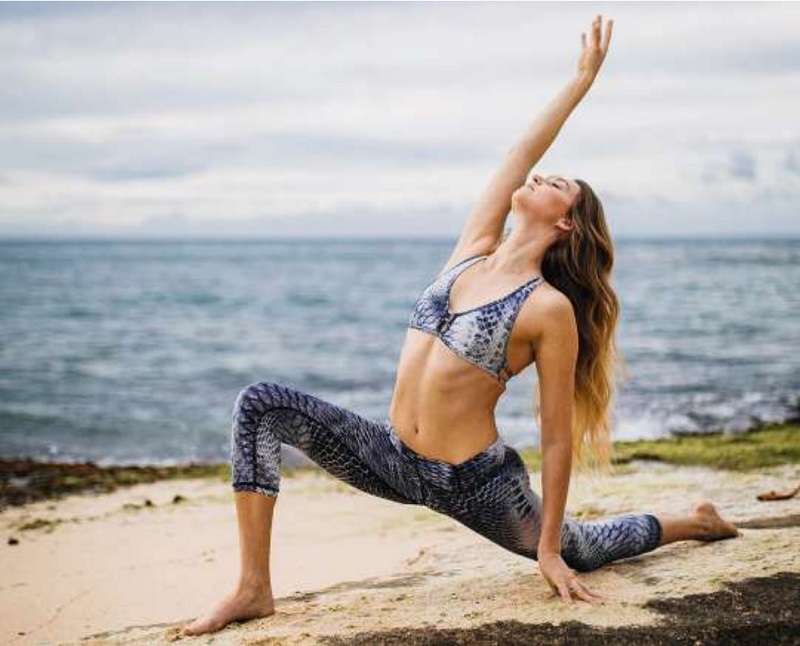 Exercise should be moderate. Excess exercise and/or certain physical activities may be counterproductive during the treatment process. We're talking about physical activities that entail a significant physical effort, such as jumping, bending or rotating the trunk, and abdominal muscle workouts. Exercise may be done for 60 minutes, three or four times a week, or daily for 30 minutes. This will provide increased relaxation, improve quality of life and help to reduce anxiety or insomnia. Above all, it generates well-being, and positive emotional states appear. During assisted reproductive treatments, we recommend taking one-hour daily walks, swimming, yoga, hiking or moderately intense static bike rides. If the activity is done outdoors, it will be even more beneficial. On the other hand, exercises that include jumping, hitting, twisting the trunk or involve the possibility of falling must be avoided. These include athletics, skiing, horseback riding, spinning/bike racing or mountain biking, fast dancing, martial arts, competitive physical exercises and/or group exercises such as volleyball, basketball, football, etc.
5. Emotional stability
Stress is necessary for staying alert and able to react to any change in our environment. Nevertheless, we're talking about low levels of stress. Thanks to these, human beings are able to deal with danger, since the brain and muscles respond quickly to a risk. However, a high level of stress is one of the enemies of achieved that much-desired pregnancy, because it reduces reproductive capacity in both men (causing an alteration in the semen, with low sperm quality) as in women, where it causes dysfunction of the ovaries.
Because of all this, we advise improving, to the extent possible, daily habits and making them as healthy as possible in both heterosexual and homosexual couples. This will help on the path to conception, pregnancy and the health of the future baby.