Dedication to their patients, concern for those asking for help in order to have a child, and hard work until the desired outcome is achieved are fundamental pillars that guide Dr. Miguel Barea in his work.
The assessment of the fertility test allows us to draw up a guaranteed, customized, and affordable plan.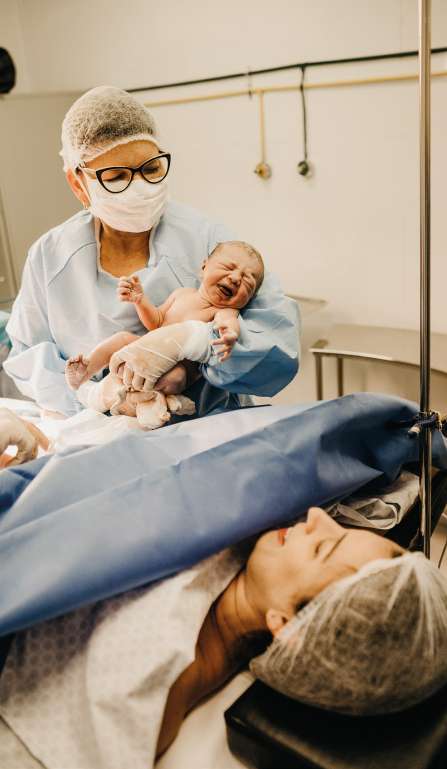 The most important thing for the director of the Reproduction Unit of the IMED in Valencia is to be able to combine clinical care and practice with teaching, health education, and research in the public and private sectors. "The satisfaction we feel after an achievement is short-lived. What really motivates me is being able to help my patients fulfill their reproductive wishes, because the ability to have children is an essential aspect in quality of life. There are many visits, disappointments and joys that we share and, in the end, a baby that we feel is our own."
Advances in reproductive technology have improved results and allow us to work in conditions that are increasingly adapted to the embryo's physiology and need for homeostasis. "The reproduction units of the UR International Group to which we belong use cutting-edge technology, with all the proven advances used today in clinical, genetic, and laboratory reproduction techniques. To this, we must add our friendly and warm treatment towards patients," stresses Dr Barea Gómez.
The specialist acknowledges that the procedures used in assisted reproduction are very stressful and overwhelming, and therefore an extra level of support is required in each consultation, with the help of a team, something that patients notice from their first contact with the clinic. A key factor, he explains, "is that we work within the framework of a hospital organization. This provides security and confidence in case of any eventuality that may arise from reproduction treatments."
The Achievements of Reproductive Medicine
Infertility in the population has grown in recent years from affecting 10% of the couples of childbearing age, to 20% today. Fortunately, thanks to the great advances in reproductive medicine and the means available today, only a very small percentage of couples do not become parents. "Today, we can help and achieve positive results in those situations where circumstances such as infections, endocrine diseases, autoimmune or genetic alterations, to name a few, have prevented couples from fulfilling their dream of achieving a pregnancy and having a healthy baby."
The stress of today's life, an inadequate diet, alcohol and coffee consumption, smoking, and environmental toxins are a direct cause of this rise in infertility. But the delay in becoming a mother and the decrease in semen quality are responsible for 70% of the consultations in fertility clinics. "We must help women preserve their fertility so that their children are biologically their own," says Dr. Miguel Barea, and for this he considers it urgent and necessary to "carry out an informative and educational social program that contributes to improving birth rates in patients with difficulties so they may be able to chart a reproductive plan in time."
The Spirit and Ambition to Overcome
Besides the technology and the appropriate facilities, Dr. Barea Gómez firmly states that the team is the key to success, both in the IMED Valencia reproduction unit that he leads, and in the other fertility clinics of the UR International Group. "The professionals who work with me have freedom and autonomy, and they know that I am there to supportthem. Our work differs not in the things we do, but rather how we do them, following an essential protocol: commitment to our patients; pride in helping the couples who come to our center; responsibility for our results; and comprehensive care. All this reflects a spirit and ambition to overcome with the goal of leading the sector in our country."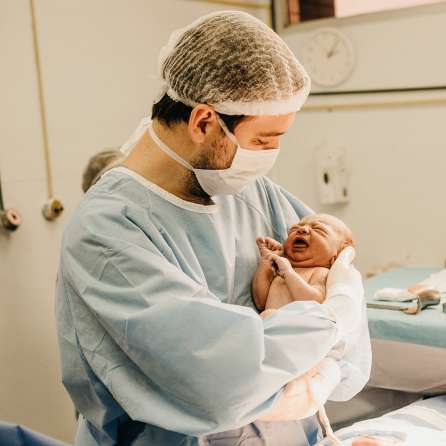 The doctor is proud to have in his Valencia IMED reproduction unit a highly qualified team comprised of professionals from several levels, such as gynecologists, biologists, nurses, and administration department staff. "Since I don't want to leave anyone out, I'll name them all: Adolfo de Prados, Juan Íñiguez, Marta Masip, María José García, María José Giménez, Sandra Lozano and Claudio Reig. A team that seeks professional development and is non-conformist, upholds the values of honesty and companionship, and meets the requirements that are bringing us very good results."
The reproduction units of the UR International Group are at the service of their patients from the first call, whether this is the first time they've faced assisted reproductive treatment or they're coming from failed attempts at other clinics. Upon their first contact with our teams, a medical action plan is developed to deepen our knowledge of the case as much as possible and thus decide which is the most appropriate treatment to achieve our goal.
The International Department of the UR International Group carries out commendable work in putting a staff of interpreters at the service of foreign patients, whose goal is for the patient to not feel alone and feel accompanied for the duration of the treatment, coordinating assistance, lodging, hospitalization, and travel. Their actions are part of a different type of approach, one that requires reactivity and precision on the part of the medical and paramedical team.