Pioneering technology to optimize embryo selection
After undergoing ovarian puncture and harvesting oocytes, embryologists proceed to fertilize them. About 18.5 hours post-fertilization, those eggs that have been properly fertilized are left to incubate for a period of 3 to 5-6 days, this way we can observe and assess the different changes that take place in the embryonic development, which allows us to classify them by their implantation potential and, find the best options when vitrifying the embryos or carrying out embryonic transfer.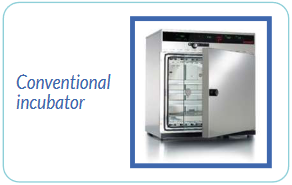 To preserve an optimal culture medium for the development of the embryos, incubators are used that maintain the necessary conditions for their evolution, similar to the physiological conditions: low O2 and CO2 concentrations, a temperature of 37ºC, means of culture that maintain the levels of glucose, pyruvate, and other nutrients needed for embryonic growth.
For the successful embryonic transfer it is essential to observe embryonic evolution in different phases. However, the frequency of this attention generates stress in the embryonic metabolism when the culture is done in a conventional incubator, due to the environmental changes that take place when they are taken out of their medium each time that they need to be observed.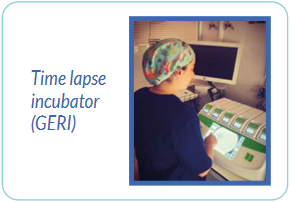 This circumstance has derived in the development of a new embryonic observation method. Time lapse system (TLS) is a solution to this problem, since it enables the observation of the growth and development of the embryos non-invasively by means of a video recording system that is attached to an inverted microscope, like a movie of sorts.
TLS works by combining an incubator, an optical microscope and a software program. The integration of these elements enables constant surveillance of the embryos in real time to ensure that they maintain stable culture conditions.
This sophisticated technology allows embryologists to comprehend better the morphological mechanisms involved in fertilization, which considerably improves embryonic selection, granting more information for the patient, while allowing us to provide teaching material for the embryologists to improve knowledge on embryonic development. Thus we can identify those with higher implementation potential and reduce the number of embryos to be transferred.
The former conclusions do not indicate that traditional incubators do not operate correctly, in fact, we obtain very good results by using them, since the culture conditions are appropriate and we strive to make external readings as quickly as possible so that the impact on the embryos is minimal, but in my point of view, if we have the chance of using a time lapse system, we shouldn't hesitate to do so.