IVF treatment availability at Assisting Nature
IVF at Assisting Nature – Human Reproduction & Genetics - restrictions
Woman maximum age
54
Single woman
Allowed
Same sex female couples
Allowed
HIV (female)
Not allowed
HIV (male)
Not allowed
HCV / HBV (female)
Allowed
HCV / HBV (male)
Allowed
About Assisting Nature
Assisting Nature was founded in 2013 by two IVF specialists, Dr. Evangelos Papanikolaou and Dr. Robert Najdecki. The main clinic is located in Thessaloniki, Greece, with two other clinics in Larissa and Ioannina, which are also in Greece. Having been open since 2013 they have treated almost 4,000 patients who were seeking fertility treatment through IVF, and this has resulted in over 1,000 babies being born, thanks to their efforts. During this time they have treated patients from 19 different countries.
The clinic believes in offering its patients the highest chances of success and does this with their modern laboratory that is equipped with advanced equipment that has been specially designed to treat infertility. The laboratory has Hepa and carbon filters to ensure the quality of the air is perfect for their needs, and their surfaces are coated with a special antimicrobial coating that doesn't release any form of toxin whatsoever.
The clinic believes that mental health is just as important as physical health, and as such they offer psychological support. Going through infertility issues can be a huge strain on your mental well-being, so knowing you have this support option available to you can help a great deal. The clinic has different types of counselling on offer, for different purposes, but one goal, to help you achieve great mental health:
One-to-one. This will see you speaking to the psychologist in a lone setting, with just you and them. Speaking one on one you can really get to the deeper parts of your psyche and help come up with solutions to improve your state of mind. A personal session can really help in a lot of ways.
Group support. This is perfect for those who can work much better in a group setting, as opening up and coming to terms with your problems and issues in front of a group can be a very cathartic experience, and give you a feeling of satisfaction like never before.
Pre-treatment. Counselling before your treatment can help assuage any fears, worries, or doubts that you may have about the upcoming treatment, as well as help you come to terms with the possibility that you will become a parent, something you have likely always dreamed of.
Couples counselling. If you and your partner don't feel comfortable in a group setting then this may be perfect for you, as it is just like the one-on-one but with your partner in attendance. Both of you opening up about all of your feelings can help you understand where your partner is coming from, and how they truly feel about everything that is happening. Couples counselling can help improve your relationship and help you to form a stronger bond with one another.
Seminars and workshops. These are great at teaching you how to deal with your own mind, without the need for any counselling, and can prepare you for giving yourself a stronger mindset.
Thanks to the many choices you have with psychological counselling, you know your mind will be in great hands.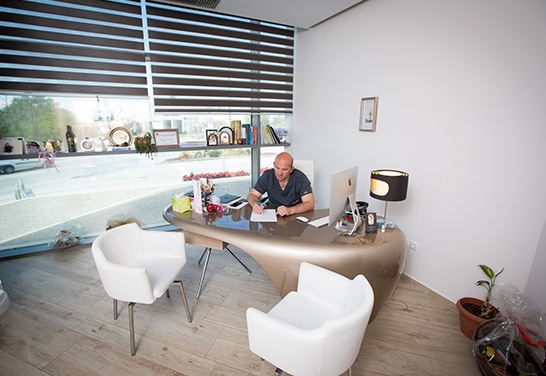 The clinic holds European certificates that are handed out for excellence in quality of care, as well as quality management. The clinic is audited on a regular basis, so to keep these certificates the clinic must continuously prove themselves. The certificates they hold are ISO 15224:2012, ISO 9001:2008 and EU TE CODE GR 007651. With these certificates, you know that the clinic is held to the highest standards.
Experience and Medical Staff at Assisting Nature
The staff at the clinic are highly qualified and have a lot of experience when it comes to treating infertility. Three notable members of staff are Dr. Robert Najdecki, Dr. Evangelos Papanikolaou, and Dr. Odysseas Zafiratis.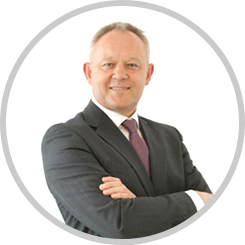 Dr. Robert Najdecki graduated from the University of Warsaw Medical School in 1985 and did his residency in Obstetrics and Gynaecology, giving him over 30 years of experience in reproductive medicine. One of his amazing achievements is being part of the team that was responsible for the second baby to be born in Poland through IVF treatment. His research into a new method for oocyte pick up was key to this outstanding achievement, as it enabled the introduction of the very first vaginal, ultrasound-guided oocyte pick-up. He has continued his research into infertility treatment to this day, allowing himself to be on top of the curve when it comes to what is best. Since 1988 he has been working in Greece to help more would-be parents achieve their dreams.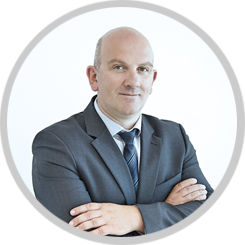 Dr. Evangelos Papanikolaou is a world-renowned and world-class specialist when it comes to fertility treatment, and he was appointed as a Lecturer of Obstetrics and Gynaecology in Aristotle University in 2015. He has been a reproductive specialist since 2002, giving him over 20 years of experience in his field. Dr. Papanikolaou is highly educated and holds 2 PhD diplomas and 1 masters degree in Reproductive Endocrinology. He is a member of both ESHRE (European Society of Human Reproduction and Embryology), and BSRM (Belgian Society of Reproductive Medicine), 2 organisations that it is a great honour and privilege to be a part of.
Last we have Dr. Odysseas Zafiratis, who is the Vice President of the clinic, and obtained his title of Obstetrician-Gynaecologist from Aristotle University. He first specialised in General Surgery at the Agios Pavlos hospital, before specialising in Obstetrics and Gynaecology at the General Hospital of Halkidiki, and then at the Hippocratic Hospital of Thessaloniki in the Third University Obstetrics and Gynaecology Clinic. He collaborates with different private clinics, offering his expertise, as he is widely-regarded in his field.
The clinic has a total of 6 doctors and 5 embryologists, all of whom are ESHRE-accredited senior embryologists, with most of them having a wealth of experience in their fields, even 18 years of experience. The clinic also has an international team, whose duty it is to deal with international patients, so that all patients will feel understood and can speak to someone in their own language. They also have translation services available, ensuring you always feel comfortable speaking your native tongue.
IVF Costs at Assisting Nature
The prices that are shown below are the standard prices for treatment, although because each case is unique there may be different treatments or tests required, so the total cost may be different. Your doctor will discuss these costs with you when your treatment plan is decided, and the first medical consultation with the doctor also comes with a cost of 150 Euros.
The cost for IUI (intrauterine insemination) is 600 Euros. There is also a possibility of undergoing IUI with ZyMot for the price of 750 Euros. ZyMot is a device used by embryologists to prepare and select the best sperm for insemination by ICSI. ZyMot relies on the sperm actively swimming through a membrane filter in the chip, demonstrating motility. If you require donor sperm with your IUI, there is AID (artificial insemination with donor) available for 1,000 Euros. The standard prices for IVF treatment are 3,600 Euros, IVF treatment with donor eggs will cost 6,200 Euros, and treatment using embryo donation will cost 4,250 Euros. If you require IVF treatment using sperm donation then this will cost from 4,000 Euros, with donor sperm costing from 400 Euros.
As part of the treatment, they have embryo monitoring available, which will cost an additional 350 Euros. Another procedure they use is blastocyst culture, and while some clinics charge extra for this, it will be included in the treatment cost with Assisted Nature. The clinic also offers a PGT-A/PGS test, which is a genetic test that tests the embryo before it is implanted, to ensure there are no genetic defects or abnormalities that will have an effect on embryo development. This test will cost 2,000 Euros.
Basic IVF packages cost at Assisting Nature – Human Reproduction & Genetics
Intrauterine insemination (IUI)
€600
Artificial insemination with donor (AID)
€1,000
IVF with own eggs
€3,600
Egg donation IVF
€6,200 - €10,900
Embryo donation
€4,250
Egg freezing
€500
Sperm donation
from €4,000
ROPA
N/A
Surrogacy
N/A
Additionally, the clinic allows you to freeze eggs, sperm, and embryos, for future use if you decide you wish to have a baby further down the line. To freeze your eggs will cost 500 Euros and sperm freezing will cost 300 Euros. If you have undergone treatment and have leftover embryos, you can pay to have these frozen, for future treatments, if you wish. The cost for vitrification and storage of the remaining embryos is 1,000 Euros for 1 year of storage. FET (frozen embryo transfer) will cost 1,350 Euros.
IVF add-ons and other costs
Other IVF techniques costs at Assisting Nature – Human Reproduction & Genetics
Medical consultation (doctor)
from €150
Donor sperm
from €400
Sperm freezing
€500 (+€300 annual storage fee)
Embryo Monitoring (e.g. Embryoscope)
€350
Blastocyst culture
included in treatment price
PGT-A / PGS genetic embryo testing
€2,000
Embryo freezing and storage for 1 year
€1,000
FET - Frozen Embryo Transfer
€1,350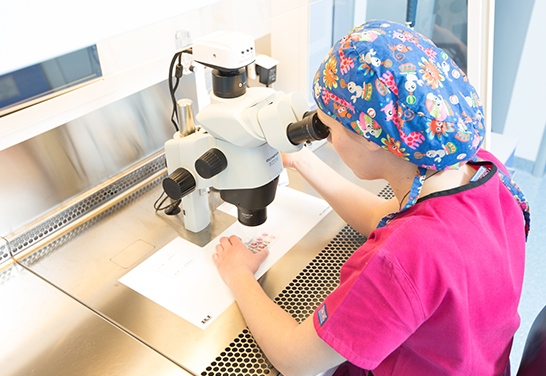 IVF Success Rates at Assisting Nature
The Assisted Nature clinic sees success rates that are average when compared with other clinics around Europe, and the data below is all from the year 2022. The success rates are also based on achieving a clinical pregnancy per embryo transfer. In 2022, they managed to perform 1,203 cycles of treatment, with 112 cycles performed using donor eggs and 381 performed with a patient's own eggs.
Based on a single IVF cycle per embryo transfer the rates were:
Fresh donor eggs – 60%
Frozen donor eggs – 56%.
When looking at the data for IVF treatment using donor eggs the clinic has 53% clinical pregnancy success rate per embryo transfer. The overall clinical pregnancy success rate per embryo transfer based on using a patient's own eggs is 36%, when broken down into age groups the rates are:
women under 35 – 43%
women aged 35-40 – 40%
Over 40 – 19%
The success rates for IVF treatment using embryos are:
Own frozen embryos – 43%
Donor embryos – 48%.
Assisting Nature – Location
Assisted Nature is located in the port city of Thessaloniki in Greece. The city is a beautiful city with gorgeous views all around, from views of the sea and the beaches to beautiful architecture all around. The city is known for its festivals and culture, all of which are sure to give you a wonderful time during your trip.
The clinic will offer you free pick-up from the airport so you won't have to worry about arranging your transportation. They also have deals with local hotels so that you can receive a discount and spend less on your stay. The hotels they have deals with are: Colors Hotel, Manhattan Apartments, and Nikopolis Hotel, so be sure to check these hotels out first if you are looking at saving money.