IVF treatment availability at Pelargos IVF
IVF at Pelargos IVF Medical Group - restrictions
Woman maximum age
54
Single woman
Allowed
Same sex female couples
Allowed
HIV (female)
Allowed
HIV (male)
Allowed
HCV / HBV (female)
Allowed
HCV / HBV (male)
Allowed
About Pelargos IVF
Pelargos IVF was founded by Harry Karpouzis and aims to deliver outstanding care towards its patients and help them achieve their dreams of parenthood. In Greek, Pelargos is the word for Stork, which is the bird that was said to bring babies to families who were expecting a child, and this sums the clinic up quite well, bringing babies to families. With each patient that walks through their door they give them a truly caring experience, treating each one with the care and love that they deserve.
Whatever the reason for your visit to their clinic they can offer many different treatments and techniques, using state-of-the-art equipment that has been designed to offer you the highest chances of success. With the many treatment options available they will have a consultation with you and determine what the issues are, and come up with a personalised plan that is tailor made for your needs.
Some of the treatment options available are treatments using egg donation, embryo donation, sperm donation, and more. If you require egg or embryo donation then you will be matched with your donor as closely as possible, to ensure similar looks, although this will be done by the clinic as donation is anonymous. You can rest assured that all donors are thoroughly tested to ensure that their donations are only coming from healthy and fertile young people, and they have had specialised testing done to further ensure that there will be no genetic diseases further down the line. The clinic also only uses donors that are younger than 30, despite donors in Greece being allowed to be up to age 35, as this allows for healthier and more fertile donations to be made available to you.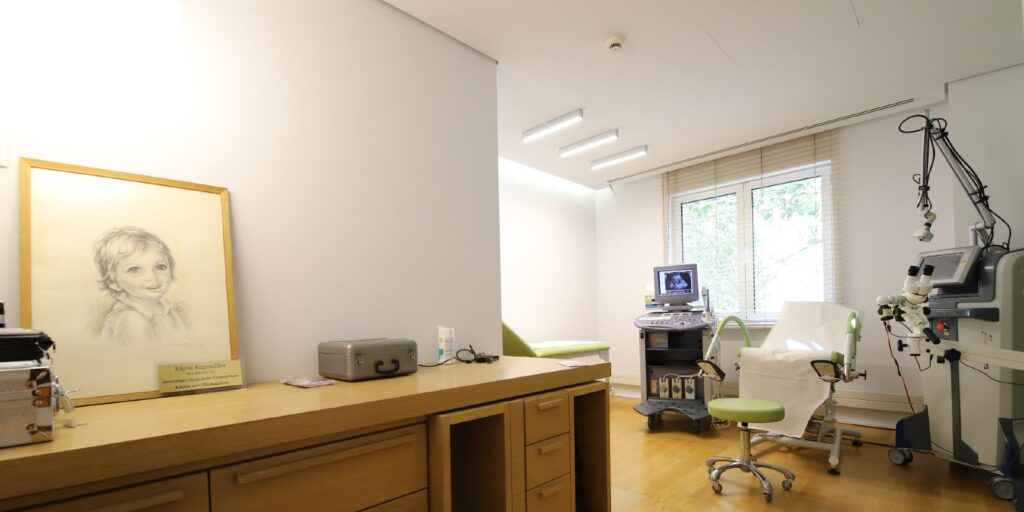 One major advantage of using Pelargos IVF is that Greece has laws in place that allows couples from abroad to look to surrogacy as an option, as long as the surrogate has an address in Greece, be it temporary or permanent. Whilst surrogacy isn't cheap, in Greece it is cheaper than a lot of other places, and thanks to the strong laws in place it is a very good option to have, as the law protects both the couple looking for a surrogate and the surrogate herself. The surrogate is also tested to ensure she is healthy and has the ability to carry a baby to term. So if you are looking to surrogacy as a possible option for your journey toward parenthood, Pelargos IVF has your back.
If you choose Pelargos IVF as the clinic with which to undergo your treatment then you will be treated very well, and be visiting a clinic that has been designed with your comfort in mind, from the warm colours, to clean appearance, you will feel right at home, as the clinic was designed to evoke feelings of homeliness within you, for maximum comfort and minimal stress.
Pelargos IVF experience and medical staff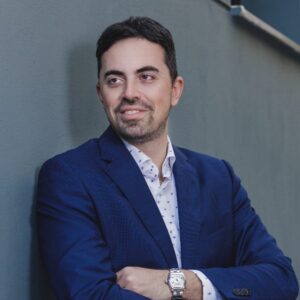 The Pelargos Medical Group is run by Harry Karpouzis, MD, MRCOG. He was fully trained in the United Kingdom and has worked at some of the busiest hospitals in the capital city of London. He is a member of the Royal College of Obstetricians and Gynecologists, as well as being certified by the British Fertility Society, British Society of Colposcopies and Cervical pathology, and with the European Inter-University Diploma of invasive endoscopic surgery. Having over 10 years of experience in assisted conception and infertility, he began working in the private sector in 2013 and has been cooperating with the Fertility Specialists team at the Institute of Life Fertility Center since 2015.
The clinic has a team of specialists in Athens, as well as London, who are there to help you with every step of your treatment. It is not only the three doctors and 10 embryologists, four senior and six junior, at the clinic, but also their own hematologist, urologist, endocrinologist and more. Some standouts are their psychologist, acupuncturist, personal trainer and a yoga instructor who also specialises in shiatsu massage. These members of the team are notable because it shows that the clinic wants to work towards your mental and physical health in order to ensure that you are healthy of mind and body, as a healthy mind and body are a lot more important than people think when it comes to your overall health. The clinic also has their own clinical dietitian who is based in London, who can help you with your food, as what we eat can also have a great impact on our bodies.
You won't have to worry about a language barrier as there are interpreters available who speak multiple languages, so that you will never feel like you can't communicate effectively with your doctor or the clinic. If you are based in the UK you will also have access to private and NHS GPs in London, should you ever need any tests or blood work performed while back in the country, without needing to worry about booking a flight back to Athens.
IVF Costs at Pelargos IVF
Pelargos IVF offers individualised treatment, meaning that the treatment plan is designed specifically for your needs, so when it comes to your treatment costs there is no one set price, and the overall price can vary depending on what you require. However, all patients are expected to pay 80 Euros for the initial medical consultation with the doctor.
Basic IVF packages cost at Pelargos IVF Medical Group
Intrauterine insemination (IUI)
€500
Artificial insemination with donor (AID)
€800-850
IVF with own eggs
€3,100
Egg donation IVF
€5,700
Embryo donation
€5,100
Egg freezing
€1,900
Sperm donation
€3,400
ROPA
TBC
Surrogacy
TBC
The basic cost for IVF treatment will be 3,100 Euros, with IUI (Intrauterine Insemination) costing 500 Euros, and AID (Artificial Insemination with Donor) costing between 800 and 850 Euros.
If you are undergoing treatment using egg donation then this will cost 5,500 Euros, whilst treatment using embryo donation will cost 5,100 Euros. Sometimes the reason you require treatment is due to your male partner's sperm not being fertile enough, so you can undergo treatment using sperm donation, which will cost 3,400 Euros, with the donor sperm costing 300 Euros.
Some additional add-ons that patients like to have include embryo monitoring and blastocyst culture, which are both included in the cost of your treatment. Another popular add-on is called PGT-A/PGS genetic testing, which tests for abnormalities within the embryos prior to implantation, and to have this test performed will cost 1,000 Euros.
If you wish to have children in the future or wish for the possibility, you are able to enlist the clinic's services in order to freeze sperm and eggs, as well as any remaining embryos from the treatment you have already had performed. The cost in order to freeze sperm is 100 Euros, while the cost to freeze your eggs, which includes medication and the first year of storage, is 1,900 Euros, and if you wish to store your eggs for more than one year you will need to pay 230 Euros per year. The cost for the vitrification and storage for one year of any remaining embryos from treatment will be 400 Euros, with each additional year costing 180 Euros. FET, Frozen Embryo Transfer, will cost between 800 and 900 Euros.
Pelargos IVF Group deals a lot with ovarian PRP (platelet-rich plasma) treatment and they are very experienced in this therapy. They offer PRP for 1,400 Euros, as well as a potent PRP treatment for an additional 300 Euros, bringing the total cost to 1,700 Euros.
IVF add-ons and other costs
Other IVF techniques costs at Pelargos IVF Medical Group
Medical consultation (doctor)
€80
Donor sperm
€300
Sperm freezing
€100
Embryo Monitoring (e.g. Embryoscope)
included in treatment price
Blastocyst culture
included in treatment price
PGT-A / PGS genetic embryo testing
€1,000
Embryo freezing and storage for 1 year
€400 (after a year €180+VAT annually)
FET - Frozen Embryo Transfer
€1,000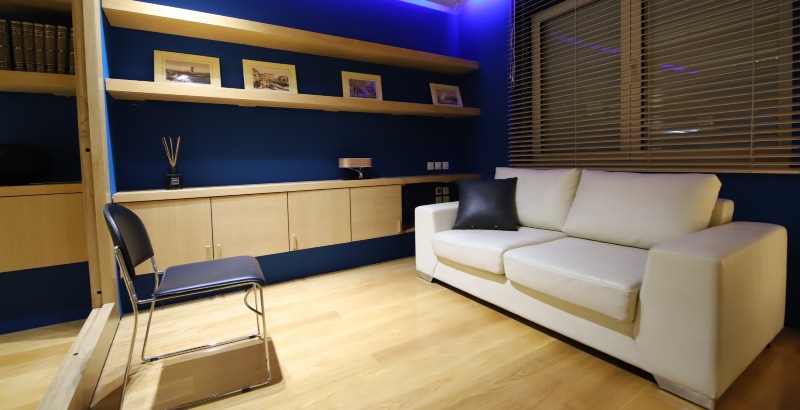 Pelargos IVF success rates
The success rates for Pelargos IVF are from the year 2020 and are based on the clinic performing an average of 60 IVF cycles using a patient's own eggs and an average of 70 IVF cycles using donor eggs.
All success rates are also based on a clinical pregnancy, which is a pregnancy where the fetus can be seen or heard. The success rates are:
IVF with donor eggs – 76%
IVF with own eggs – 60%.
Due to the complexity of the date we have broken down the success rates for IVF treatment using a patient's own eggs into age groups, as follows:
Under 35 years of age – 74%
35 – 40 years of age – 63%
Over 40 years of age – 43%.
We also have success rates available for treatment using frozen embryos, from a patient's own eggs, and donor embryos, they are:
Frozen embryos – 61%
Donor embryos – 77%.
As you can see Pelargos IVF has success rates that are quite a bit above the european average, showing that they are a clinic that you can trust your treatment with.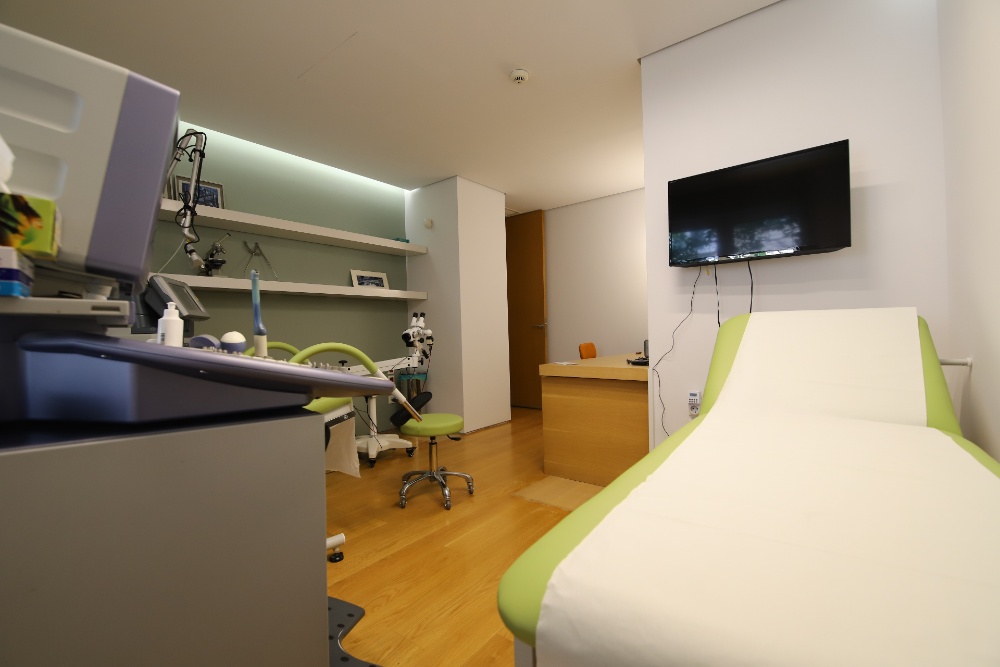 Pelargos IVF location
Pelargos IVF is located in the neighbourhood of Kolonaki, which is in Athens, the capital city of Greece. Thanks to its location in the capital city you will find yourself not too far from the airport, with it being only a 30-minute car journey away, of which you can easily get a taxi from the airport, although the clinic offers a pickup service for only 30 Euros. The clinic also has deals with local hotels to save you money when booking your accommodation for your stay in the city. Pelargos IVF has a concierge service available, of which you will receive a free week whenever you book a treatment with the clinic. This concierge can arrange your accommodation and your travel to and from the airport. If you want to take the tube instead then the nearest station is only 8 minutes from the clinic.
When in the beautiful city of Athens you might be thinking about having a nice time between treatments, and Athens is certainly a city you will want to spend time in. If you are a fan of culture and history then Athens has it in spades, with the Acropolis being a particular highlight and a sight very much worth seeing. You can also visit the Acropolis museum, the Ancient Agora, the National Archaeological Museum, and many more places of historical and cultural value. For history buffs Athens is a dream come true, so why not combine your treatment with a trip to the past?
If history isn't your cup of tea then your concierge will be able to recommend other places for you to visit and see, so choose Pelargos IVF for your treatment and you will have the holiday of a lifetime, before fulfilling your dream of parenthood.