IVF treatment availability at NewLife IVF Greece
IVF at NewLife IVF Greece - restrictions
Woman maximum age
54
Single woman
Allowed
Same sex female couples
Allowed
HIV (female)
Not allowed
HIV (male)
Not allowed
HCV / HBV (female)
Allowed
HCV / HBV (male)
Allowed
About NewLife IVF Greece
Newlife IVF Greece has been treating Greek and international patients for infertility since its opening in 2010 and is situated in the beautiful port city of Thessaloniki in Greece. The clinic prides themselves on their attention to care and detail and designed their clinic with your comfort in mind. The clinic is modern and stylish and has a sleek design, especially when it comes to their colours and furniture, with beautiful wooden furniture adorning the place, that makes you feel right at home. The colours are light and warm, to evoke a sense of calm and comfort, which you are sure to feel as soon as you step through their doors. Even the exterior facade has been designed in a modern way, using grey colours and plenty of windows, that can make you feel welcome.
The clinic itself has 3 laboratories, for different kinds of tests and embryo development, and 3 theatres. When it comes to your recovery you will be situated in one of 4 recovery rooms, with ensuite facilities, that have comfortable beds and a chair, as well as a window view, to allow your recovery to be comfortable, and soothing.
Newlife IVF Greece has a commitment to quality and this is shown in their certification, having received both the ISO 9001:2015 and EN 15224:2017. The ISO requires an 80% patient satisfaction rate in order to be awarded, and the clinic manages to achieve above 90%, showing that almost all of their clients are satisfied after having undergone treatment with them. They have also been officially licensed by the Greek National Authority of Assisted Reproduction. Thanks to their excellence in patient care, and satisfaction felt by their patients, a lot of their new clients come from purely word to mouth, and with such a good reputation, it means they're doing something right. What is also worth mentioning, since 2011, NewLife IVF Greece has been an OHSS-free clinic, ensuring the patients who undergo stimulated cycles do not suffer from Ovarian Hyperstimulation Syndrome.
One of the forms of treatment available at Newlife IVF Greece is IVF treatment using donor eggs. If you require an egg donor for your treatment, you won't have any worries about the quality of the eggs as all egg donors are thoroughly tested to ensure their eggs are only of the highest quality possible. They go so in-depth with the egg donors that they look at all of their medical history, as well as family history, to ensure that there are no issues with their eggs at all. Egg donation is available to women up to the age of 54, so if you are an older woman looking to have a child then this clinic is surely for you, though, if you are aged 50-54 you would require additional qualification. One of the better aspects of egg donation with Newlife IVF Greece is that they will match you with the donor as closely as possible, even down to the blood type, this will ensure that your baby will have as much in common with you as possible.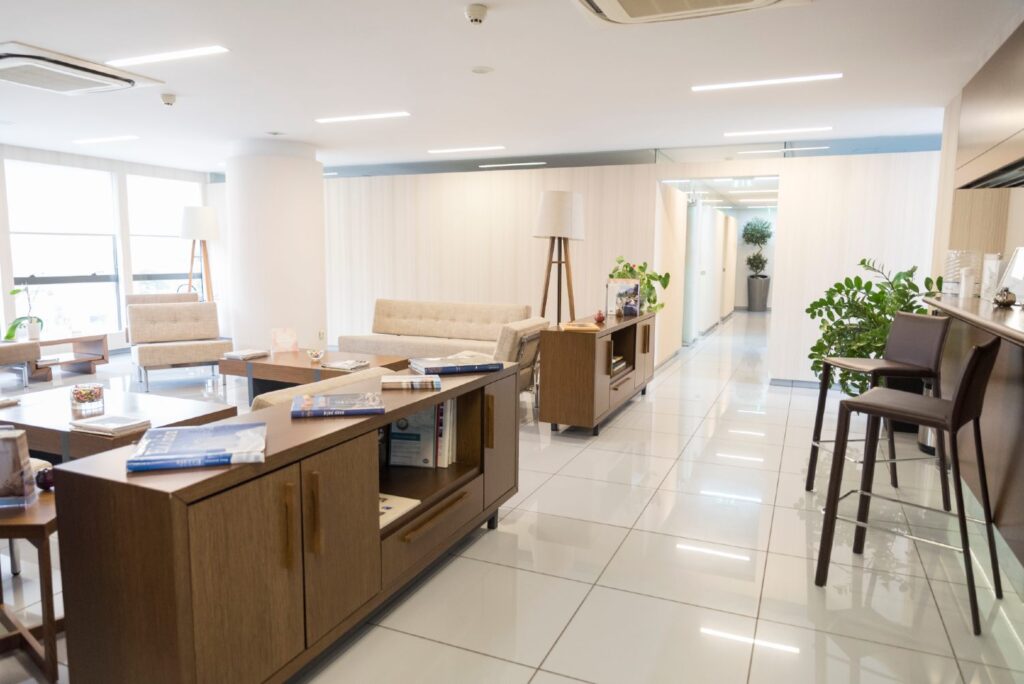 One of the things we mentioned above was their commitment to quality of care and the comfort of their patients. When it comes to meeting these commitments they offer support in numerous ways, beyond your infertility treatment:
Nutritional support. What we eat and when we eat can have a great impact on how our body reacts, and with nutritional support, you will know the best things to eat in order to ensure that your body is as healthy as possible. This way you will have a healthy body on the inside, that will be more receptive to pregnancy.
Acupuncture and Aromatherapy. These are two fantastic ways to relax and have been used by people for thousands of years, with the techniques having been refined over those thousands of years, to ensure optimal results. Nothing feels better than true relaxation and they will help you achieve that feeling of true bliss.
International Support. A lot of patients who go to Newlife IVF Greece for treatment are international, coming from all over the globe. Because of this, they have refined their process to help cater for international patients and offer them all of the support they will need before, during, and after, their treatment. Booking a trip to another country can be arduous at the best of times, but booking it when you are going for treatment can feel even harder. The clinic will offer their help with finding you the perfect accommodation, in Thessaloniki, that will suit all of your needs and desires, and thanks to them having special deals with local hotels you can find yourself paying less than if you booked it yourself.
Psychological counselling. Going through something as traumatic as infertility can take a great toll on the mind, and as taking care of our own mental well-being is very important, the clinic has psychological counselling on offer, to help you get your mind in shape. A healthy mind is very important and Newlife IVF Greece sees this.
Experience and Medical Staff at NewLife IVF Greece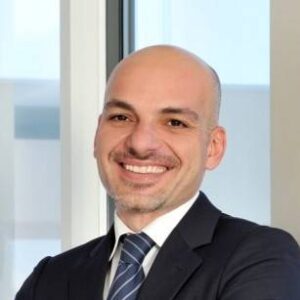 Newlife IVF Greece is headed by Clinical Director Dr. Dimitrios Dovas, who graduated from medical school at Aristotle University in Thessaloniki. After graduating he went on to specialise in gynaecology and obstetrics in England, where he also obtained a diploma in family planning at the London Royal College of Obstetricians and Gynaecologists. Thanks to his wealth of knowledge and 18 years of experience he has also authored numerous articles in scientific journals and spoken at many international conferences. He is also a member of both ESHRE and ASRM, two highly respected organisations in reproductive medicine.
There are also numerous patient coordinators who specialise in dealing with international patients, to ensure that their treatment, and the trip to the country, go as smoothly as possible. If you're worried about a language barrier then there is no need to, as staff at the clinic speak multiple languages, to ensure that you will be understood and everything can be explained to you without any miscommunication, especially if you speak English.
IVF Costs at NewLife IVF Greece
At Newlife IVF Greece your journey starts at no cost, as your initial and follow-up consultations, either in the UK, Greece or via video, are free of charge. The most basic treatment, IUI (intrauterine insemination), will cost you 500 Euros and AID (artificial insemination with a basic profile sperm donor) – 900 Euros. For IVF treatment using own eggs you will pay 3,500 Euros and for the same treatment but using oocytes from a donor you will pay from 6,900 to 9,900 Euros depending on the program chosen. If you need donor sperm, the cost starts from 250 Euros. If you and your partner are not able to use your own gametes, you can adopt a donor embryo and have treatment starting from 6,000 Euros. You can also pay for additional embryo genetic testing using PGT-A or PGS. The cost of this is 1,200 Euros. Not all would-be mothers wish to undergo treatment at the current moment in their life, so Newlife IVF Greece also has the option available for you to freeze your eggs and/or embryos. Egg freezing/social freezing costs start from 2,250 Euros, then you can have them vitrified and stored at the cost of 500 Euros per year. Then if you decide it is time for a frozen embryo transfer, the fee is 1,400 Euros.
Basic IVF packages cost at NewLife IVF Greece
Intrauterine insemination (IUI)
€500
Artificial insemination with donor (AID)
€900
IVF with own eggs
€3,500
Egg donation IVF
€6,900-9,900
Embryo donation
from €6,000
Egg freezing
€2,250
Sperm donation
from €3,250
ROPA
N/A
Surrogacy
N/A
IVF add-ons and other costs
Other IVF techniques costs at NewLife IVF Greece
Medical consultation (doctor)
free
Donor sperm
from €250
Sperm freezing
free if done within a cycle
Embryo Monitoring (e.g. Embryoscope)
€500
Blastocyst culture
included in treatment price
PGT-A / PGS genetic embryo testing
€1,200
Embryo freezing and storage for 1 year
€500
FET - Frozen Embryo Transfer
€1,400
IVF Success Rates at NewLife IVF Greece
Newlife IVF Greece sees above-average results when it comes to their treatment, and their success rates will inspire confidence that you chose the right clinic for your treatment. All of the following results come from 2022 data and are based on achieving a clinical pregnancy per embryo transfer:
IVF with egg donation – 67%
IVF with own eggs – 57.9%
When we break down the IVF with own eggs success rates into age groups they are as follows:
women under 35 – 77.8%
women aged 35-40 – 66.25%
women over 40 – 35.3%.
Next, we will look at the 2022 success rates for IVF using frozen embryo – 58.7% and IVF using donor embryo – 68%.
In 2022, the clinic performed 1,782 treatment cycles, of which 61.8% were cycles used a patient's own eggs, and 38.2% cycles used donor eggs. As you can see the clinic achieves very good results, and should inspire confidence in you, when you choose them for your infertility treatment.
NewLife IVF Greece – Location
As we stated above, the Newlife IVF Greece clinic is located in the beautiful port city of Thessaloniki, which has amazing views of the Aegean Sea and beautiful beaches to relax on. When it comes to travelling to the city for your treatment you may be tempted to fly to Athens and make your way from there, but if you get a flight directly, you may end up paying a lot less for your flight, and saving money is something everybody enjoys.
The clinic is only a 5-minute drive from the airport and a 20-minute drive from the city centre, so while you are between treatments, or before/after treatment, you can have a nice sightseeing tour around the city. You can easily combine your infertility treatment with the holiday of a lifetime, by going to Thessaloniki.