IVF treatment availability at iGin
IVF at iGin - restrictions
Woman maximum age
50
Single woman
Allowed
Same sex female couples
Allowed
HIV (female)
Allowed
HIV (male)
Allowed
HCV / HBV (female)
Allowed
HCV / HBV (male)
Allowed
About iGin
iGin was established in 2013 and ever since it has been working towards helping would-be parents make their dreams of having children come true. The clinic uses modern infrastructure and the latest in ART (Assisted Reproductive Technologies) as well as the latest techniques to work towards this goal and offer you the highest chances of success that it can give.
iGin is situated inside a modern building that has been designed with your comfort in mind, with light colours everywhere that are said to evoke feelings of calm and comfort, so that you can start off your treatment the right way. With the bright and spacious design in the reception and waiting area you will feel like the sun is shining inside. There are five single recovery rooms, and even an ensuite recovery room, that should help you relax in peace.
When you first decide to contact the clinic you will have the option of having your first consultation remotely (online or by phone) and this initial consultation will last 45 minutes. If you prefer a face-to-face consultation this lasts an hour as it includes an ultrasound scan. If you do choose to have the online consultation, you will need to fill in a medical history form and you should be 100% honest as this will enable the doctor to have an idea as to what treatment you may need. It should also be noted that this initial consultation will be free.
With many treatment options available the clinic will be able to come up with a plan of treatment that is designed to work best for your specific case, so you may be wondering what treatment options are available.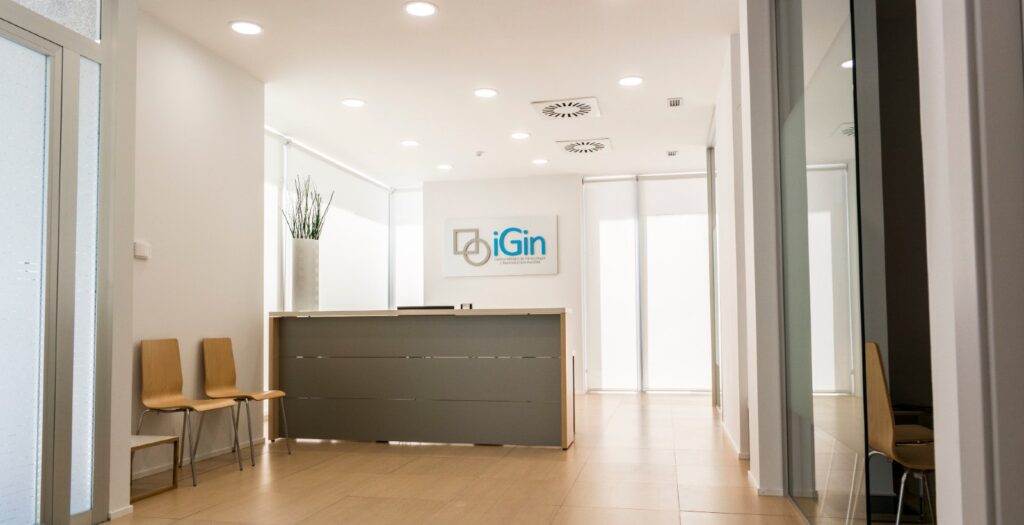 Some of the treatments available are:
Artificial Insemination. There are two versions of this, IUI (Intrauterine Insemination), where your partner's sperm is placed inside your uterus, and AID (Artificial Insemination with Donor), which is the same as IUI but with donor sperm instead.
In Vitro Fertilisation. This is the standard version of infertility treatment and will involve the clinic performing a procedure where they retrieve eggs from your ovaries and fertilize them with sperm in their laboratory, this can be done with either your partner's sperm or donor sperm.
Egg donation. A donor will be chosen on your behalf who will donate her eggs to you so that they can be fertilised and implanted into your uterus.
This is known as Reciprocal IVF (ROPA method) and is for same-sex female couples, whereby one of the couple will donate her eggs for the treatment, and the other will have the egg implanted and become pregnant. This is done so that both mothers will feel like they are a part of the process.
There are other treatments available and should you require one you will be told about it in consultation with your doctor, where you are free to ask all and any questions you may have regarding the treatment.
As you can see above the clinic offers both sperm donation and egg donation, so you may want to know about the donors that are chosen. The donors are all anonymous and will be chosen by the clinic, as you will be unable to know who they are, but the clinic will choose donors who match with you as closely as possible when it comes to physical characteristics and genetic traits such as blood type. All donors must also undergo testing and meet certain requirements in order to be a donor.
Donor requirements are:
Egg donors will be between the ages of 18 and 30, whilst sperm donors can be up to age 50. The reason for this is that the younger the egg donor the better, as the eggs will be healthier and more fertile, while sperm is viable in men for a much longer time.
STI free. All donors are screened for all forms of sexually transmitted infections so you can be sure that the donors will have none.
Healthy living. All donors must live a healthy lifestyle and not use any drugs whatsoever, this way the donations they provide will be healthy and uncompromised.
Blood testing. All donors have their blood tested so they can be checked for any genetic or hereditary diseases that can pass down to any children born as a result of their donation. Only once it is clear that they have none will they be allowed to donate.
Due to these strict requirements for donation, you can be sure that any and all donations that you receive, during your treatment with iGin, are healthy and fertile.
If you are a patient from outside of Spain, then you will have constant follow-ups with the fertility specialist at iGin, and some of the tests, but not all, that need to have performed may be performed in your own country by your own doctors. Bear in mind that patients from outside the Schengen area still will need to travel to Bilbao for the genetic compatibility test, for example.
iGin Experience and Medical Staff
The medical director of iGin is Dr. Iñigo Davalillo who specialises in Gynecology and Obstetrics, which he specialised in at Cruces Hospital, after graduating from the Medicine and Surgery Hospital at the University of Basque Country. They say knowledge is power and Dr. Iñigo Davalillo has expanded his knowledge by developing his Reproductive Medicine skills at various clinics across Spain so that he can better help you achieve your dreams. He has over 16 years of experience, which makes him a very experienced and knowledgeable doctor.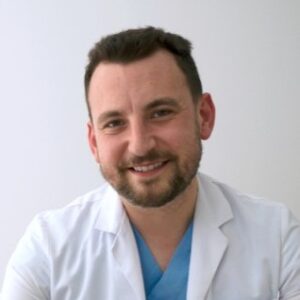 The clinic is also home to 7 fertility doctors as well as 4 embryologists, with the senior embryologist having over 10 years of experience. There is also a large team of nurses and patient coordinators at the clinic, the latter of whom are specially trained and experts at dealing with patients who come from both in and out of Spain. You will be pleased to hear that a lot of the staff at the clinic also speak English, but if you don't speak English then they have international coordinators who are able to translate a variety of languages, so there should never be any issues with communication.
IVF Costs at iGin
The cost for your treatment at iGin will depend on which treatment you need and any additional procedures or add-ons you require or ask for. As such, there is no one set price for all, but an overall price based on your entire treatment. All of this can be discussed with your doctor, and the first medical consultation you have with them will be free.
If you require IUI (Intrauterine Insemination) you will be expected to pay 775 Euros, but if you require treatment using donor sperm you will have AID (Artificial Insemination with Donor), and this costs 1,210 Euros, the difference here being 435 Euros and that is because that is the cost for donor sperm.
When it comes to the main treatment programs you will be paying 5,985 Euros for IVF with own eggs. Whilst treatment using own eggs that is IVF/ICSI and donor sperm will cost 6,420 Euros. If you require treatment using egg donation, then the cost for this is 8,665 Euros. If you are a same-sex female couple and wish to undergo ROPA treatment, which is Reciprocal IVF, then you will be required to pay 6,170 Euros.
Ovarian revitalization therapy is available for women with reduced ovarian reserves, with a cost of EUR 1,180. This approach harnesses platelet-rich plasma derived from the patient. The clinic also offers endometrial revitalization using PRP therapy to enhance the thickness and nourishment of the endometrial lining. Intrauterine revitalization treatment is exclusively provided to patients who medically require it and meet the criteria for such therapy.
Basic IVF packages cost at iGin
Intrauterine insemination (IUI)
€775
Artificial insemination with donor (AID)
€1,210
IVF with own eggs
€5,985
Egg donation IVF
€8,665
Embryo donation
N/A
Egg freezing
€1,655 - €2,485
Sperm donation
€6,420 (IVF-ICSI + donor sperm)
ROPA
€6,170
Surrogacy
N/A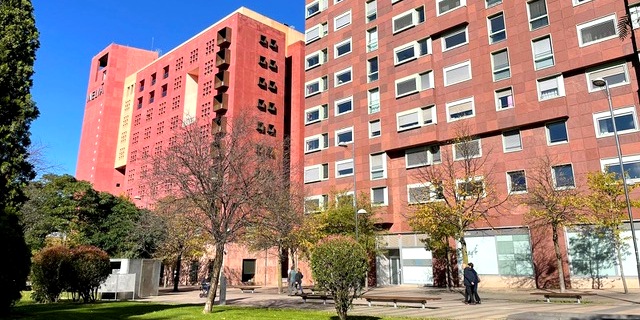 IVF add-ons and other costs
There are some add-ons that patients undergoing infertility treatment often like to include, two of which are embryo monitoring and blastocyst culture, while some clinics charge for this iGin does not and it is included in the price of your treatment. Another popular add-on is PGT-A/PGS genetic embryo testing, a test designed to study the embryo and look for any chromosomal abnormalities or genetic defects that will have a negative impact on the embryo and child in the future, the cost for this test is 2,770 Euros.
If you wish to have children in the future then you have the option to freeze your eggs so that you can have children when you are ready. The cost to freeze your eggs with the clinic is between 1,655 Euros and 2,485 Euros. If you are undergoing treatment, or plan to, and have any embryos remaining then you can also have them vitrified and stored for two years, and this will be included in your treatment at no extra cost. If your first embryo transfer is not a success, will need to have a FET (Frozen Embryo Transfer) performed at a later date which will cost 1,860 Euros.
Other IVF techniques costs at iGin
Medical consultation (doctor)
free
Donor sperm
€435
Sperm freezing
€250
Embryo Monitoring (e.g. Embryoscope)
included in treatment price
Blastocyst culture
included in treatment price
PGT-A / PGS genetic embryo testing
€2,770
Embryo freezing and storage for 1 year
2-year storage is included in treatment price
FET - Frozen Embryo Transfer
€1,860
IVF Success Rates at iGin
The following success rates for iGin are from the year 2022 and are based on achieving a clinical pregnancy, which is where the foetus can be seen or heard. These results are also based on the clinic performing 476 IVF cycles using a patient's own eggs and 417 IVF cycles using donor eggs in 2022. They are:
Using egg donation – 72%
Using patient's own eggs – 66%.
If we break this down into age groups the success rates for treatment using a patient's own eggs are as follows:
Women under 35 – 67.6%
Women aged 35-40 – 64.1%
Women over 40 – 68.8%.
We can also see the success rate for treatment using frozen embryos, which is:
Using frozen embryos – 70%.
These success rates are above average based on comparisons with other clinics around Europe, with the success rates for women between 35 and 40, and over 40, being particularly strong in comparison.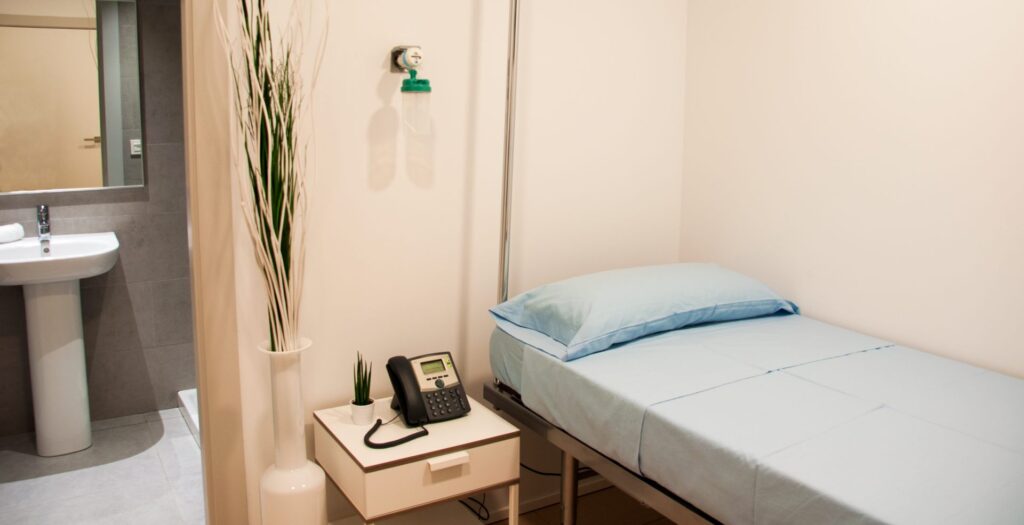 iGin Location
iGin is located in the city of Bilbao, which is in the north of Spain, and because of this it is very well connected with Europe, thanks to the abundance of travel available. Depending on how you arrive in Bilbao you won't be experiencing a long journey, as the clinic is only a 15 minute drive from Bilbao airport, and a few minutes walk from the main bus terminal, with both having connections to most major European cities. If trains are more your style you will be pleased to hear that Abando train station, the main station in Bilbao, is only a 10 minute drive to the clinic. If you would like the clinic to arrange the taxi for you then they can do this for you at no extra fee, although you will still need to pay for the fare of the taxi. If you need advice on hotels they can also offer this, as well as discounts with local hotels.
Thanks to the location of the clinic you will only be a short walk away from the main street and shopping district and will have lots of shops and restaurants to choose from. There is even a shopping centre opposite the clinic. Zubiarte Shopping Centre gives you access to even more shops and restaurants, and they even have a cinema so that you can go and enjoy a film while you are not at the clinic. If you want information on good places to see and visit, such as museums or restaurant recommendations then the coordinators at the clinic can tell you the best places to go to suit your needs.