IVF treatment availability at IREMA
IVF at Fertility and Assisted Reproduction IREMA - restrictions
Woman maximum age
50
Single woman
Allowed
Same sex female couples
Allowed
HIV (female)
Allowed
HIV (male)
Allowed
HCV / HBV (female)
Allowed
HCV / HBV (male)
Allowed
About IREMA
IREMA was founded in 2005 and has clinics in both Beniarbeig in Alicante, and Gandia in Valencia, and both clinics are outfitted with the most modern assisted reproductive technologies available. Thanks to their years of experience and expertise, IREMA was the recipient of the Best Fertility Clinic award in 2015, and with so many IVF clinics around this is no small feat.
The clinic has a wide variety of treatment options available, and thanks to this they are able to offer you personalised treatment. What this means is that instead of a one size fits all plan, they will examine you, and your partner, as well as your medical history, to discover the root cause of your infertility issues. Once this has been done they will decide which specific treatments will work best for your specific case and draw up a plan that has been tailor-made for your needs and requirements.
As stated above the clinic has a wide variety of treatments available, some of which are:
Treatment using sperm from a partner. If your partner has healthy and fertile sperm then you will undergo treatment using this if you wish to.
Treatment using donor sperm. In the event that you have no partner or your partner's sperm has low motility or a low sperm count, then you may be required to use a donor in order to undergo your treatment.
This is called Intracytoplasmic Sperm Injection and is a treatment that is used when the sperm has issues getting to the egg, so the sperm will be directly injected using advanced techniques, to further enhance the chances of pregnancy.
Egg donation. If you are experiencing infertility issues because of your own eggs then the clinic will be able to arrange a donor for you in order to ensure that there are healthy and fertile eggs available.
Preimplantation Genetic Diagnosis is a test that is performed on the embryos prior to implantation. The purpose of the test is to ensure that there are no genetic defects or abnormalities within the embryo that will have a negative impact on their development, thus ensuring that only healthy embryos will be implanted. This is a very important test as it can help you have a healthier pregnancy, thanks to only the best embryos being implanted.
Reciprocal IVF is for all-female couples who wish to have a child together. The treatment is called Reciprocal IVF because one of the women donates their eggs and the other has the eggs implanted, thus both women are directly involved with the pregnancy and neither will feel left out.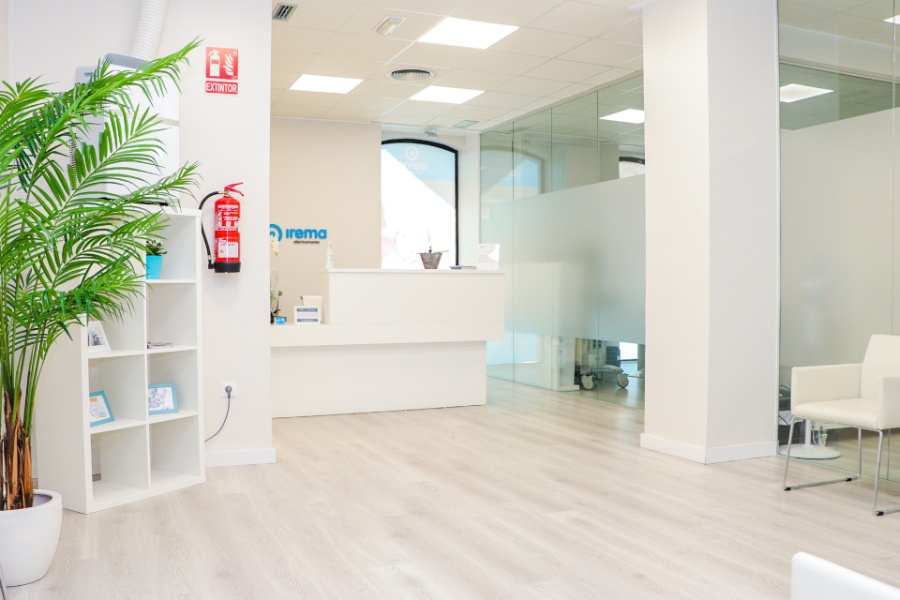 When it comes to egg donation all donors in Spain are anonymous by law, and because of this there are more donors available than in countries where anonymity is not guaranteed. You won't have to worry about the health of the eggs as all donors undergo extensive tests to ensure they are as healthy as can be and that their eggs are fertile. As well as these tests they also have their characteristics recorded, so that when it comes time to match you with a donor the clinic can choose a donor who matches you as closely as possible in looks and blood.
Another very important test that the clinic performs is Genetic Matching. When couples choose to come together and have a child it can be a wonderful and magical experience, however, there is one issue that can cause problems down the line, and that is genetic incompatibility. Due to the way DNA works there are a lot of people in the world whose DNA is not compatible with each other, and when a baby is born as a result it can cause issues down the line, thanks to recessive genes and hereditary diseases. With the genetic matching test the clinic will be able to determine whether or not there are any unknown factors at play that will have a negative impact on pregnancy, and they can take steps to ensure that it does not become a problem.
IREMA Experience and Medical Staff
The medical director of the clinic is Dr. Verónica Serrano De la Cruz Delgado, a Gynaecology and Obstetrics specialist who obtained a Master's degree at the University of Valencia, where she studied Assisted Reproduction and Endoscopic Surgery. She is known for being friendly and sensitive to her patient's needs and this leads to her gaining their trust, which allows for more open and honest treatment.
Also at the clinic are Dr. Fernando Hernández Lloria, Dr. Guillermo Terrado Gil, and Dr. Rosana Ribes Salvador, who all have a wealth of experience in treating infertility through IVF treatment and want nothing more than to help people achieve their dreams of becoming parents.
Backing up the team of 3 doctors and 3 embryologists is a team of professionals throughout the clinic, including nurses, a psychologist and patient coordinators who are all there for you throughout your treatment, to ensure that it goes as smoothly as possible.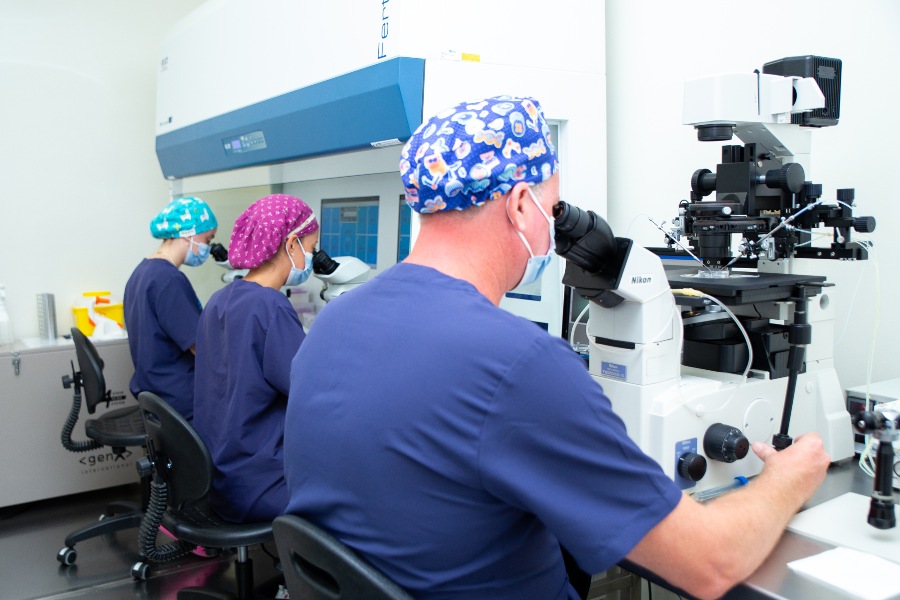 IVF Costs at IREMA
At IREMA the cost of infertility treatment can vary and will depend on which treatments you require, so there is no one price for all treatments. Regardless of which treatment you will require, your initial consultation with the specialist will cost 135 Euros. The standard cost of IVF is 4,150 Euros. If your treatment requires IUI, which is Intrauterine Insemination, you will be expected to pay 850 Euros.
Should you require any donated eggs, embryos, or sperm, in your treatment, you will need to pay for the treatment costs as well. If you need egg donation treatment then you will be paying between 7,290 Euros and 10,600 Euros. Treatment requiring embryo donation will cost around 2,950 Euros. If you require donor sperm during your treatment, regardless of the treatment you undergo, you will need to pay 330 Euros for the sperm.
Basic IVF packages cost at Fertility and Assisted Reproduction IREMA
Intrauterine insemination (IUI)
€850
Artificial insemination with donor (AID)
€1,180
IVF with own eggs
€4,150
Egg donation IVF
€7,290 - €10,600
Embryo donation
€2,950
Egg freezing
€2,500
Sperm donation
€1,525
ROPA
€4,790
Surrogacy
N/A
If you are a lesbian couple wishing to undergo IVF treatment then you have an option available to you called ROPA, which is Reciprocal IVF, whereby one woman donates her eggs and the other has the eggs implanted and becomes the carrier for the pregnancy. The cost of this specific treatment is 4,790 Euros.
While undergoing treatment there are additional tests that can be made available should you wish. Two of these tests are Embryo Monitoring and Blastocyst culture, both of which will be included in your treatment costs. The third treatment is PGT-A/PGS testing, which is preimplantation genetic testing that is performed in order to ensure the embryos are healthy and at no risk of genetic abnormalities or diseases, the cost of this treatment is between 2,250 Euros and 3,250 Euros.
The clinic also has access to a cryo bank should you need any sperm, eggs or embryos to be frozen for later use. The cost to freeze sperm is 120 Euros. If you have undergone treatment and you have embryos remaining you can pay for the vitrification and storage, for 1 year, of these embryos, which will cost 450 Euros. Should you wish to freeze one of your eggs you will be expected to pay 2,500 Euros. If, at a later date, you wish to have one of your frozen embryos implanted then you will undergo FET, which is Frozen Embryo Transfer, and the cost for this is 1,620 Euros.
IVF Add-ons and Other Costs
Other IVF techniques costs at Fertility and Assisted Reproduction IREMA
Medical consultation (doctor)
€135
Donor sperm
€330
Sperm freezing
€120
Embryo Monitoring (e.g. Embryoscope)
included in treatment price
Blastocyst culture
included in treatment price
PGT-A / PGS genetic embryo testing
€2,250 - €3,250
Embryo freezing and storage for 1 year
€450
FET - Frozen Embryo Transfer
€1,620
IVF Success Rates at IREMA
In 2021 IREMA clinic performed an average of 42 IVF cycles using a woman's own eggs, and performed an average of 86 IVF cycles using egg donation. Whilst these numbers may appear low you should keep in mind that these were performed once the clinic was back open during the COVID pandemic, so numbers are expected to be lower than normal.
The below success rates are per embryo transfer and are based on achieving a clinical pregnancy:
IVF using egg donation – 70%
IVF using a patient's own eggs – 44%.
When it comes to the success rates for IVF treatment using a patient's own eggs we can break it down into age groups to have a deeper look:
Under 35 – 60%
Aged 35 – 40 – 57%
Over 40 – 12%.
There are also success rates available for a clinical pregnancy when an embryo transfer was performed:
Using frozen embryos – 40%
Fresh donated embryos – 50%.
As you can see, the success rates for IREMA are slightly above average when it comes to success rates for a clinical pregnancy achieved through infertility treatment, so it is a good clinic to choose when it comes to your treatment.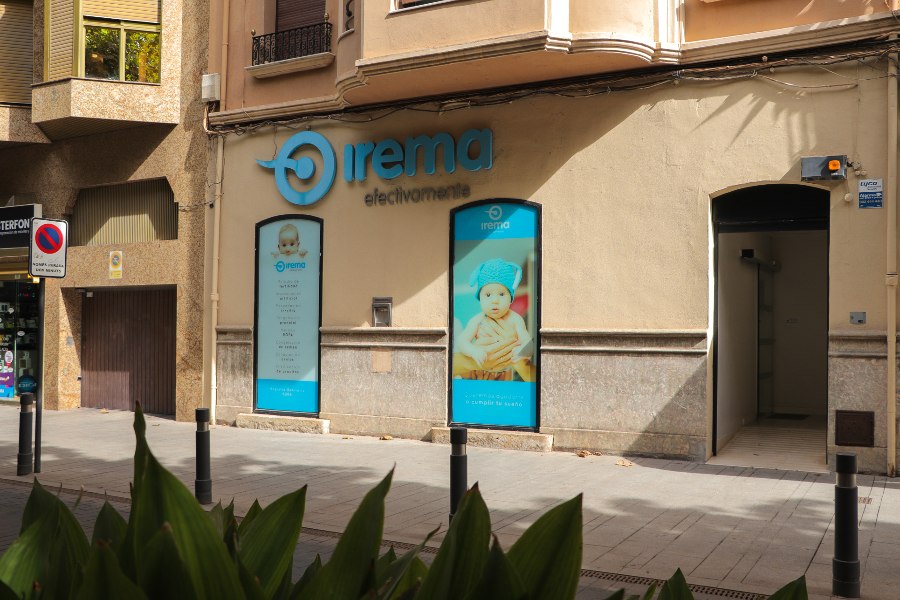 IREMA Location
The main clinic for IREMA is located in Beniarbeig, which is in Alicante. Alicante is a beautiful city by the sea and has beautiful views for you to look at. Whilst undergoing treatment you will be able to have a lovely and relaxing time, while surrounded by beauty and relative quiet, as the clinic is situated in a quiet enclave.
Only an hour from both airports in Valencia and Alicante you will be able to get to the clinic with ease, and you can either hire a car yourself or the clinic can arrange a taxi on your behalf. The clinic is in close proximity to the Ad hoc Vitae hotel, being only a short walk away, and you will be able to have a lovely 10% discount on your stay thanks to a deal they have with the clinic. If you need advice on other hotels, or apartments, in the area the clinic is more than happy to help.