IVF treatment availability at Instituto Bernabeu
IVF at Instituto Bernabeu - restrictions
Woman maximum age
50
Single woman
Allowed
Same sex female couples
Allowed
HIV (female)
Allowed
HIV (male)
Allowed
HCV / HBV (female)
Allowed
HCV / HBV (male)
Allowed
About Instituto Bernabeu
Instituto Bernabeu was founded in 1985 and has since become one of the leading infertility clinics in all of Spain, with a total of 8 fertility clinics, located in Alicante, Madrid (2 clinics in Madrid: Ayala Street and Velazquez Street), Venice (Italy), Palma de Mallorca, Cartagena, Albacete, Elche and Benidorm. Instituto Bernabeu commits to quality of care to ensure that all of their patients receive only the very best care. Thanks to this commitment to quality they have been on the receiving end of being awarded multiple certificates based around quality and excellence in care. Some of their certificates are:
ISO 9001
ISO 14001
SEP, for excellence in private health
EFQM, European Foundation for Quality Management
QH Quality Healthcare
UNE179007.
These are just some of the certificates for quality in care that they have received, as well as many others, showing that they have a true commitment when it comes to the quality of care that you will receive.
It is not just work in their clinic that they do, they collaborate with both the University of Alicante and the Miguel Hernández University of Elche, in order to assist in the advancement of infertility treatment, to ensure that the treatment techniques and medical equipment used are always at the forefront of medical science. This has helped them become a highly advanced clinic that is able to implement highly successful treatment plans that have been designed, and personalised, specifically for women who have had repeated implantation failure, and recurrent miscarriages, due to a variety of reasons such as obesity, low ovarian reserve, endometriosis, and more. This is why they are at the forefront of infertility treatment. If you have been diagnosed with low ovarian reserve or low ovarian response, Instituto Bernabeu is the right place to go for further tests and treatment. The clinic has its own Low Ovarian Reserve Unit where cases like this are successfully treated. Dr. Ana Fuentes, head of the Low Ovarian Reserve Unit at the Bernabeu Institute, explains how PRP, platelet-rich plasma, a technique for ovarian reactivation (rejuvenation) works.
Instituto Bernabeu has quite the history as well, with a multitude of firsts that show that when it comes to infertility treatment, they know their stuff. Some of their achievements include:
World's first birth of a child free of hereditary blindness.
First IVF pregnancy in the Valencian community.
World's first birth of a child free of Marfan Syndrome, whilst applying the MDA technique.
The first and only case in Spain of a pregnancy achieved without the use of spermatids.
The first clinic in all of Europe to offer a childbirth and pregnancy guarantee, or a 100% refund.
It is not just firsts that the clinic is known for, but it's multiple awards for excellence in multiple areas. In fact, in 2021 they won the national EMB-ASEBIR award, which is the greatest award in Spain you can be given when it comes to assisted reproduction. This isn't the first time they have won this highly prestigious award either, as they won it in both 2009 and 2013. Winning this award just once is impressive, but to win it 3 times in 12 years is even more so.
During this very impressive history they have performed over 48,000 treatments, which has resulted in over 20,000 births for patients from over 137 different countries, showing that, despite the clinic being located in Spain, they are truly an international clinic.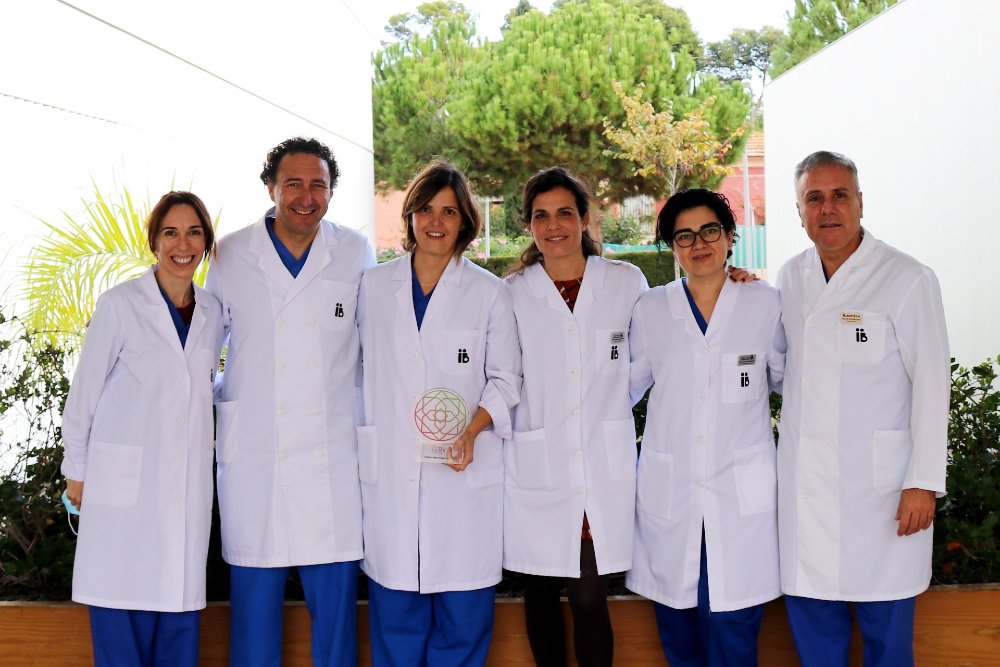 Experience and Medical Staff at Instituto Bernabeu
Heading up the Instituto Bernabeu is dr Rafael Bernabeu, a man with a vast amount of experience, having graduated in 1980 from medical school at the University of Valencia, with an honours degree in Medicine and Surgery. Since 1984 he has been a specialist in Gynaecology and Obstetrics, whilst also undergoing training in many prestigious universities around the world, such as Cornell University and John Hopkins University, the latter of which is known as one of the top research universities in the entire world. He has authored over 120 national and international articles, as well as over 400 research papers, and regularly speaks at conferences, whilst also being the spokesperson for the SEF (Spanish Fertility Society). With such a highly trained and qualified person in charge, it is no wonder that Instituto Bernabeu is so highly regarded.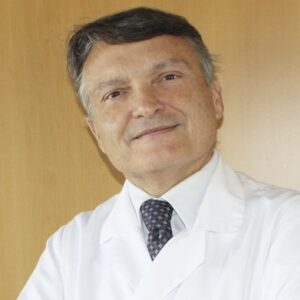 But what is a leader without a team, and Instituto Bernabeu has a very large team spread across all of its clinics. With 30 doctors, 17 embryologists 4 of whom are certified ESHRE accredited embryologists, and a countless number of specialists, they have a team with a massive amount of experience in treating infertility, and the qualifications to go along with it. Because they have such a large number of staff, there is sure to be someone who speaks the same language as you, so you will always feel comfortable knowing someone will understand you and that there will be no language barrier.
Part of the staff includes Personal Care Assistants, who are there for you during your entire treatment, from the very beginning to the very end. They will always be at your disposal, to ensure that any questions you have at any point are answered and that any needs are met. You will be able to speak to them no matter where you are, whether at the clinic itself, wandering around the city the clinic is located in, or at home, you will always be able to speak to them, because they are there for you.
Due to their wealth of experience and advanced techniques, they can offer their services to a wide variety of people. They can treat women who are seen as older, all the way up to the age of 50, whereas a lot of other clinics have an age limit of 48. Whether you are a woman who is married to a man or a woman, single, or transgender, you have treatment options available to you at Instituto Bernabeu thanks to the many treatments that are available.
IVF Costs at Instituto Bernabeu
The cost of treatment, when it comes to treating infertility, isn't always set in stone, as different patients have different needs, due to there being a multitude of reasons as to why you require treatment. Because of this, there are personalised treatment plans that are catered towards your needs, and as such, the cost will be different. So if you know someone who has undergone infertility treatment, with Instituto Bernabeu, and you wish to undergo treatment as well, you might find that you will pay less, or more, depending on your treatment needs.
As part of the treatment, you can be treated using your own eggs, or donor eggs, as well as sperm from your own partner, or a donor bank, of which Instituto Bernabeu has one of their own. Prices will be different depending on the route you need to take, in order to make your dream come true. The initial consultation for your visit will always be 140 Euros, regardless of your treatment needs. The most basic treatment is IUI which is intrauterine insemination – available at the cost of 1,000. You can also undergo IUI with donor sperm (AID) – this will cost you 1,500 Euros.
Basic IVF packages cost at Instituto Bernabeu
Intrauterine insemination (IUI)
€1,000
Artificial insemination with donor (AID)
€1,500
IVF with own eggs
€5,000
Egg donation IVF
€6,500 - €7,000
Embryo donation
from €4,000
Egg freezing
€2,000 (2-year storage included)
Sperm donation
from €5,500
ROPA
€5,500 - €16,450
Surrogacy
not available
IVF treatment costs are:
IVF treatment with egg donation – 7,500 Euros
IVF treatment with donor eggs – 5,000 Euros per cycle.
Sometimes additional testing is required on the embryos, the tests, which are pre-implantation tests will cost 550 Euros, and 400 Euros per additional embryo.
As we stated above the clinic accepts women who are in relationships with women, and transgender couples, who wish to have a child. For this, there is a treatment called ROPA (Reception of Oocytes from the Partner aka Reciprocal IVF). The costs for this treatment are:
Standard ROPA – 5,500 Euros
ROPA Guarantee program – 16,450 Euros.
The ROPA guarantee program promises that you will receive your money back if you do not achieve pregnancy and birth over 3 IVF cycles. You are required to fulfil certain requirements in order to qualify, so you will need to speak with your specialist to see if you do.
IVF add ons and other costs
Other IVF techniques costs at Instituto Bernabeu
Medical consultation (doctor)
from €140
Donor sperm
€500
Sperm freezing
€500
Embryo Monitoring (e.g. Embryoscope)
included in treatment price
Blastocyst culture
included in treatment price
PGT-A / PGS genetic embryo testing
from €550
Embryo freezing and storage for 1 year
€300
FET - Frozen Embryo Transfer
€1,500
IVF Refund Guarantee Package
There are two more pregnancy and childbirth guarantee packages available, both of which offer a 100% refund if pregnancy and childbirth is not achieved, over 3 IVF cycles.
IVF/ICSI and Egg Donation – 16,950 Euros
IVF with Egg Donation – 17,950 Euros.
Refund Package (Money back guarantee):
Pregnancy and Childbirth Guarantee FIV/ICSI + Egg donation Programme - 16950 EUR
Refund is guaranteed if the program does not end with the desired result.
Program qualification is necessary. Please ask the clinic for details.
Pregnancy and Childbirth Guarantee Egg donation Programme - 17950 EUR
Refund is guaranteed if the program does not end with the desired result.
Program qualification is necessary. Please ask the clinic for details.
IVF Success Rates at Instituto Bernabeu
Success rates are one of the indicators as to whether or not an infertility clinic is worth going to, and Instituto Bernabeu sees above average success rates compared with other clinics in Europe. Instituto Bernabeu has provided us with their data for 2022. Their clinical pregnancy success rate for donor eggs per embryo transfer were 50.3% and the clinical pregnancy success rate for own eggs per embryo transfer was 49%. Then, IVF with own eggs clinical pregnancy success rate per embryo transfer broken down to patients' age looks as follows:
Women aged under 35 – 54%
Women aged 35-40 – 43.3%
Women aged over 40 – 15.1%.
Their success rates with embryos are:
IVF using frozen embryos – 38.1%
IVF using donated embryos – 40.2%
All of the above success rates are based on achieving a clinical pregnancy and are measured per single embryo transfer, excluding the consecutive frozen transfers.
Instituto Bernabeu – Location
The main clinic for Instituto Bernabeu is located in Alicante, a gorgeous city situated right next to the sea, with beautiful water to gaze at in wonder. If you do decide to go to the main clinic in Alicante, then you can combine your infertility treatment with a wonderful holiday in a truly beautiful city, that is lined with amazing beaches, and many things to do either on the beach or in the city.
The clinic is located 1 km from the city centre and has a chauffeur pickup that will pick you up at the airport once you land and take you back when you are ready to return. On-site they have 9 en-suite recovery rooms so that your recovery goes as smoothly as possible. When it comes to hotels and the like, Instituto Bernabeu will provide you with all of the necessary information, to help facilitate your journey and make it as easy as possible.