While the doctors are busy assessing the couples that have applied for this truly wonderful offer of free treatment at their clinic in Crete we sat down with Dimitrius founder of Redia IVF Travel for a bit of Q&A.
Q: Redia IVF Travel has been a business consultancy for Fertility Clinics. What made you develop the IVF Travel Portal?
A: It was during my years of experience of trying to communicate with patients on behalf of fertility clinics that I realized what patients really look for. This is not just a treatment but the drive to make their dream come true.
So the three main elements that concern patients, particularly in the UK, became our concerns in order to try to bring out solutions for them.
Q: Which are those elements you are talking about?
A: The main element is success. They get into a process that is not easy nor pleasant with the goal of becoming parents. The second element is affordability since they do not know how much they will keep on spending until they reach their goal. This unknown cost is really scary for many fertility patients. Finally, the third element is time. Fertility has a clock and is ticking fast. Being in an NHS waiting time may be detrimental to the patient's fertility levels.
Q: So what does IVF Travel offer in response to these three elements?
A: What we do is offer multi-cycle refund guarantee IVF programmes so that we can either offer success, in which case the main goal of the patient is achieved at a set price that they know from the beginning, or we refund the cost of the programme up to 100% so as to take away the financial uncertainty from patients. In addition, we do that by offering affordable prices by having our patients travel to other countries where they can have low cost treatment without any waiting time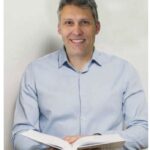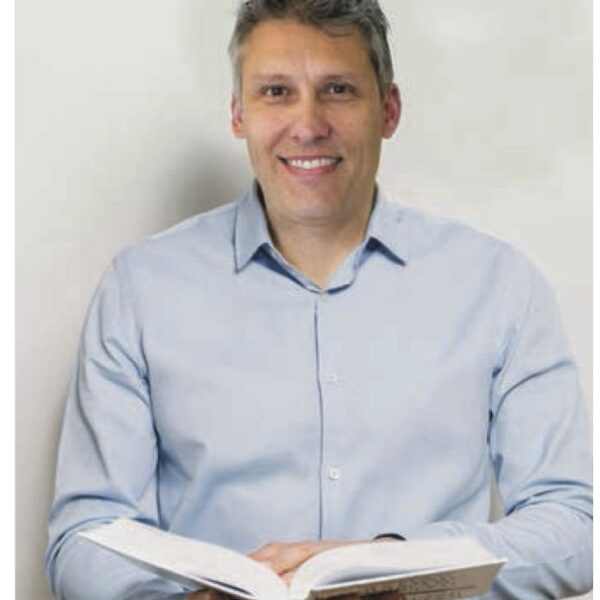 Q: By offering lower cost than UK clinics do you not discount on quality also?
A: No, in actual fact, our partner clinics offer an equal and sometimes much better quality than UK clinics. What you find in countries such as Spain, Greece and Czech Republic, for example, is that clinics focus more on the individual and each patient feels that they are really taken care of. In addition, most of our partner clinics have lab infrastructures that can only be found in the most expensive UK private clinics.
Q: Do you have a way to screen clinics and ensure quality?
A: It is in our vested interest to do so. You see, we are risking paying refunds back to patients since our business model is like an insurance. We earn more when our patients have quick success. So that is why we make sure that we only work with clinics that deliver high quality of services and results.
Q: You talk about affordability; can you give us an idea of the cost?
A: The cost of the programmes would depend on many factors. One is the individual clinic and country of choice since prices of treatment fluctuate between clinics and between countries. In addition, the success rates of each clinic determine their prices. There is also a risk element that affects prices, so a female patient's age group is also one of the factors. Overall, I would say that on average, the cost of a 3 cycle IVF programme with all medication included as well as methods such as blastocyst culture, ICSI, IMSI, Macs, assisted hatching and embryoscope time-lapse, including embryo freezing costs, would be similar or slightly more expensive than a single cycle of IVF at a UK private clinic.
Q: Are there conditions of eligibility to enter the programme?
A: Yes, there are conditions, however, in practice we accept almost 90% of interested patients. There are age conditions regarding the type of treatment and the refund percentage. Women up to 37 years of age can have a 100% refund guarantee. Women between 38 to 39 years old can become eligible but only with 50% refund. From 40 years and over, patients can only get into a 100% refund programme if they enroll in one of our Egg Donation or Embryo Donation programme, which have no age limit. In addition to the age criteria, there are a few basic medical conditions that patients should meet to enter into the programme. We ask for specific screening test which are assessed by our medical experts to evaluate eligibility. If everything is OK, they sign a contract and start treatment.
Q: What if there is a discomfort of patients at a particularly clinic they did the first cycle? Do they have to stick with that clinic for all the cycles of the programme?
A: No, patients have every right to change the clinic they have treatment at between cycles. If the cost of the programme at a clinic they wish to transfer is higher, they would just pay the difference.
Q: Do you offer any payment schedule to help patients with their payments for the treatment?
A: At the moment what we can do is spread the cost of the 50% of the payment over 6 equal monthly installments without any interest. We do ask however for a 50% deposit.
Q: Do you only work with UK patients and where are the most popular country destinations?
A: We work with patients globally, so no, we are not limiting our services to UK patients. Currently we work with clinics in Spain, Greece, Czech Republic, Cyprus, Turkey, India, Malaysia and Mexico. The popularity of a destination depends on the patient origin. UK patients prefer Spain, Greece and Czech Republic mainly,
Australian patients prefer Malaysia and North American patients prefer Mexico.
More information on Redia IVF Travel can be found on their website