IVF treatment availability at Barcelona IVF
IVF at Barcelona IVF - restrictions
Woman maximum age
50
Single woman
Allowed
Same sex female couples
Allowed
HIV (female)
Allowed
HIV (male)
Allowed
HCV / HBV (female)
Allowed
HCV / HBV (male)
Allowed
About Barcelona IVF
Barcelona IVF has been open and performing infertility treatment on would-be parents since 2010 and offers a wide variety of treatments in order to help you have the children that you desire. Their mission is to help you achieve your goal and they are completely on your side and rooting for you from the moment you step foot in their clinic. They hold three important values in order to help you:
Moving forward with ART (Assisted Reproduction Technology) and infertility treatment techniques helps them offer you the latest and greatest to increase your chances. Thanks to this they have helped pioneer techniques such as blastocyst culture as well as elective single embryo transfer, whilst also being one of the only clinics in Spain to use the Embryoscope Plus, which is the latest in embryo monitoring technology.
They value commitment to their patients and all of their needs, ensuring that you are safe and comfortable from day one.
They will follow the letter of the law and be upfront with you about everything involved with your treatment, ensuring that no piece of information is left unsaid or not understood.
It is thanks to these values that they have achieved ISO 9001 accreditation, as well as UNE 179007 certification.
The clinic is located inside the Planetarium Building, so it is easy to see thanks to the globe-like roof. Inside the clinic you will be greeted by light pastel colours all designed to evoke feelings of calm within you. They have a lot of different rooms and you will even find yourself in a separate waiting room, which allows you to go undisturbed until you see the doctor. The clinic also has an acupuncture room, which is an ancient technique designed to release the feelings of stress from your body and muscles, you will feel truly relaxed after having acupuncture.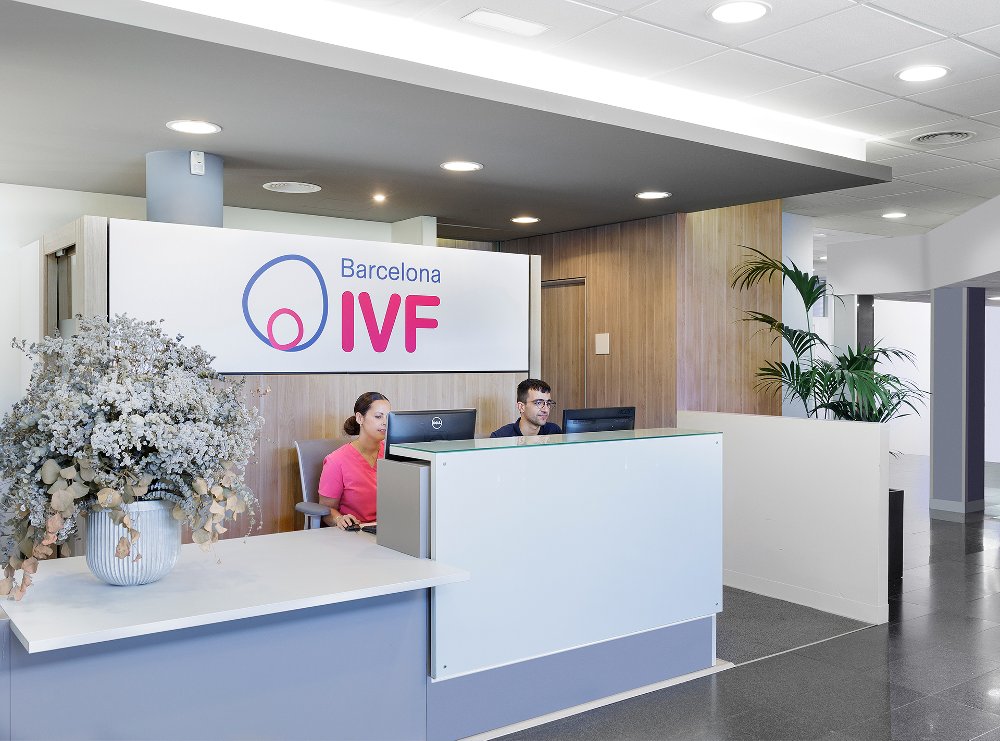 Barcelona IVF has many treatment options available because each case is unique, and so what works and is required for one patient may not help with another. Some of the treatments available are:
In vitro fertilisation. This is where the eggs of the patient are fertilised with sperm in their laboratory, and this treatment is recommended when there are issues with the fallopian tubes, you have low ovarian reserve or are over 38 years of age, where there are infertility issues on the male side, and more.
Artificial Insemination. This can be IUI (Intrauterine Insemination) or AID (Artificial Insemination with a Donor) and involves sperm being placed inside the uterus while the woman is ovulating. This is used for many reasons, but especially for when the male has infertility problems or you require donor sperm.
Embryo Donation. For this treatment you will receive donated embryos that will be implanted inside your uterus. If you require gamete donation and wish to use donated embryos then this is your likely treatment.
Egg Donation. If you are unable to get pregnant using your own eggs then egg donation is a treatment you may undergo. You will receive donor eggs and they will be fertilised with either your partner's sperm or the donor sperm and then implanted in your uterus.
This is also known as Reciprocal IVF and is for female couples who wish to undergo IVF in order to have a child. The way it works is that one member of the couple is the recipient of the eggs and will carry the baby to term, while the other member of the couple will donate their eggs in order to have them fertilised and implanted. It is performed this way so that both women can feel like they are part of the process.
If you are still wondering why you should choose Barcelona IVF then let us tell you why:
No waiting list. One of the main advantages of choosing Barcelona IVF is that there is no waiting list for donor eggs or IVF treatment. If you wish to undergo IVF with donor oocytes it is enough that you will attend the clinic only twice. Other medical check-ups can be done in your home country. It is especially important for patients who travel from a distant place, are time-bound and cannot afford a long-term stay in Spain.
A lot of their patients come through recommendations from other patients, thanks to their stellar service and the support that they offer each patient.
They are always looking into being better with the latest innovations, and they do this whilst offering excellent service using their current technologies and techniques. The aim of Barcelona IVF is to offer maximum quality to its patients, constant monitoring during all treatments, zero waiting lists and guaranteed results thanks to rigid medical controls.
Showing empathy to their patients helps you to understand that they want this for you as much as you want it for yourself, and because each case is different you will receive personalised care during your time with them.
Egg Donor Selection at Barcelona IVF
For patients wishing to undergo IVF with donor oocytes, Barcelona IVF guarantees the highest quality in the selection of donors, depending on the physical characteristics of patients and their blood types. All oocyte donors are required to go through a range of tests including personal and family history, psychological assessment, gynecological review, blood testing and genetic testing.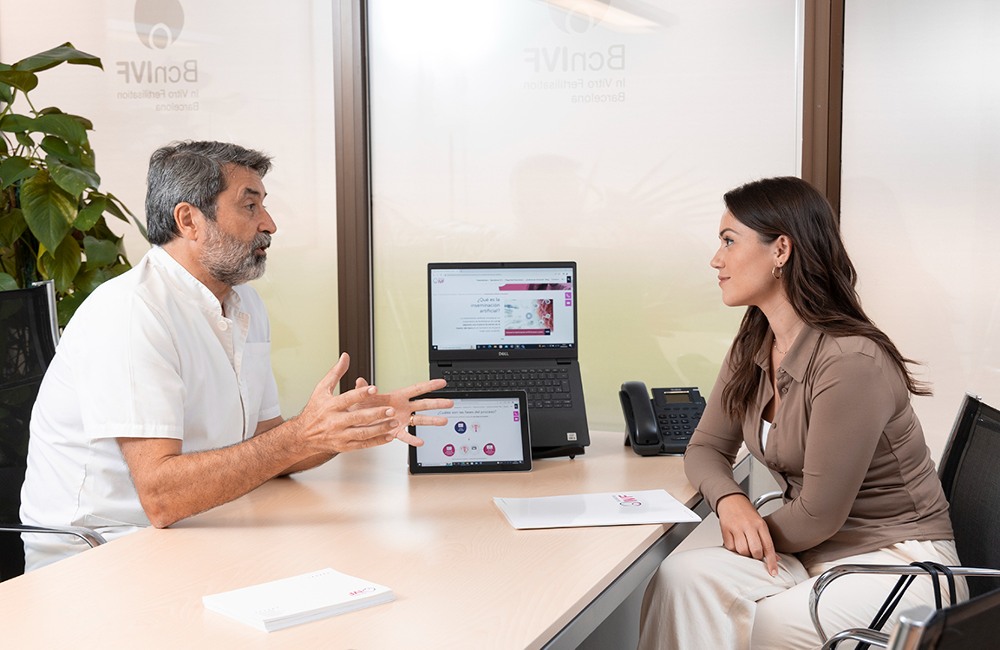 Barcelona IVF experience and medical staff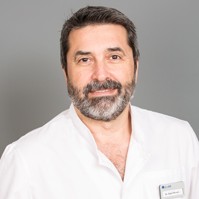 The medical director of Barcelona IVF is Dr. Raúl Olivares, who began working in assisted reproduction in 1996 and has over 28 years of experience as a doctor. Up until 2010 he was working as the director of Institut Marques, where he created one of the first Spanish International Departments in 2003. Since 2010 he has been working at Barcelona IVF in order to help couples, who are having trouble conceiving naturally, to have the children they dream of. Having worked hard to become a doctor his true dream is bringing more children into the world.
Working alongside Dr. Raúl Olivares is a large team consisting of eight doctors and nine embryologists, four of whom are senior embryologists whose experience ranges from seven to thirty years and are all ESHRE accredited. It is not just doctors and embryologists, as the clinic is home to a large international team of 23 and they will be your point of contact with the clinic. You don't have anything to worry about as English is widely spoken at the clinic, and they have team members who also speak German, Italian and French, so if you speak one of those languages then you will have no issues communicating.
IVF Costs at Barcelona IVF
Due to the fact that different people can require different treatments there is no set cost for treatment, so each option will have a basic price that may not be the overall price for all of your treatment. You can discuss all of this with your doctor when you have your consultation and come up with a treatment plan, the initial consultation with your doctor will be free.
If you require IUI (Intrauterine Insemination) this will cost you 765 Euros, and AID (Artificial Insemination with a Donor) will cost 1,185 Euros. As you can see there is a difference of 420 Euros, and this is because the donor sperm costs exactly that, 420 Euros. If you need a higher level of treatment you may undergo IVF, which costs 4,970 Euros.
Much like with receiving donor sperm you can also undergo treatment using other donations, such as eggs and embryos. If you need to undergo egg donation treatment then you will be expected to pay between 3,850 Euros and 6,980 Euros. If you require treatment using embryo donation then this will cost 2,950 Euros, whilst undergoing treatment using sperm donation costs between 4,270 Euros and 7,400 Euros.
If you are an all-female couple and looking to undergo treatment then you will be looking into ROPA, which is Reciprocal IVF. The cost for this treatment is 4,970 Euros.
Basic IVF packages cost at Barcelona IVF
Intrauterine insemination (IUI)
€765
Artificial insemination with donor (AID)
€1,185
IVF with own eggs
€4,970
Egg donation IVF
€3,850-€6,980
Embryo donation
€2,950
Egg freezing
€2,100 (1-year storage included)
Sperm donation
€4,270-€7,400
ROPA
€4,970
Surrogacy
N/A
IVF add-ons and other costs
There are some popular add-ons that would-be parents wish to have as extra, so there are costs for them too. Embryo monitoring, where the embryos are more closely monitored for better selection, will cost 450 Euros, with blastocyst culture, allowing the embryos to develop for 2 extra days before implantation, also costing 450 Euros. Another popular add-on that you can ask for is PGT-A/PGS genetic testing, a test that looks at the embryos to ensure there are no chromosomal abnormalities or defects that can have an effect on the embryo and baby down the line, this test will cost 1,950 Euros.
Should you wish to freeze eggs, sperm or any remaining embryos from your treatment, you also have this option available to you, for future use. If you wish to freeze your eggs and store them for one year then you will be paying 2,100 Euros, whereas to freeze sperm will cost 220 Euros. If you have finished your treatment and have embryos remaining you can pay for the vitrification and one year of storage of said embryos, this will cost 450 Euros. Once you are ready for your embryos to be implanted you can pay for a procedure called FET (Frozen Embryo Transfer) which will cost 2,950 Euros.
Barcelona IVF also has two refund programs that guarantee you money back if you don't achieve a clinical pregnancy by a specific point. The pregnancy egg donation program will cost 16,860 Euros and will offer you a refund of 11,500 Euros should you not achieve a pregnancy by the sixth week after three cycles of IVF. The IVF pregnancy program costs 10,900 Euros and offers a 100% refund if pregnancy has not been achieved by the eighth week after three cycles of IVF.
Other IVF techniques costs at Barcelona IVF
Medical consultation (doctor)
free
Donor sperm
€220
Sperm freezing
€220
Embryo Monitoring (e.g. Embryoscope)
€450
Blastocyst culture
€450
PGT-A / PGS genetic embryo testing
€1,950
Embryo freezing and storage for 1 year
€450
FET - Frozen Embryo Transfer
€2,950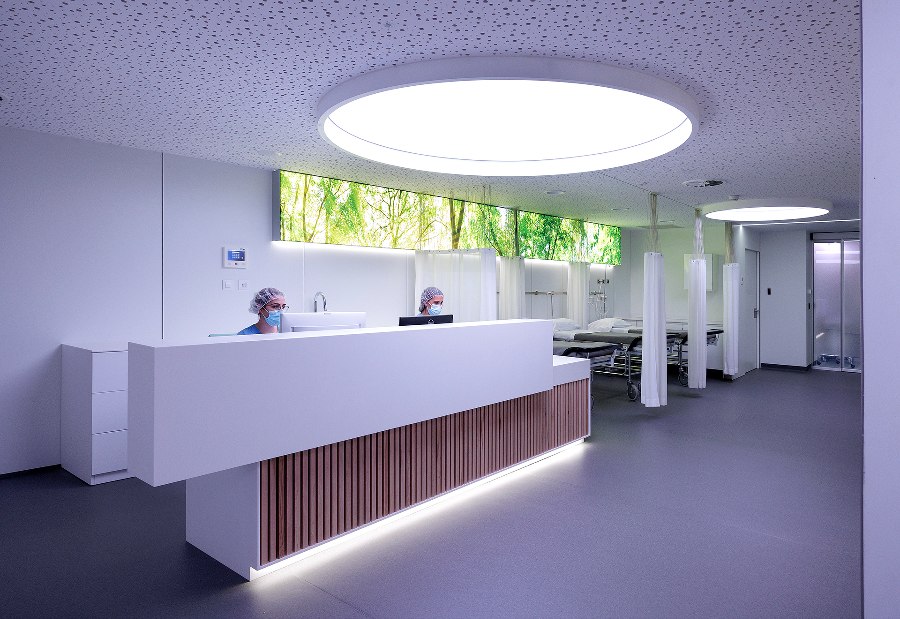 IVF Success Rates for 2022 at Barcelona IVF
The success rates for Barcelona IVF for 2022 are based on achieving a clinical pregnancy, which is a pregnancy whereby the foetus can be seen or heard and on blood test, and is based on the clinic performing between 1,500 IVF cycles using a patient's own eggs, and an average of 2,000 IVF cycles using donor eggs. These rates are:
IVF using egg donation – 72.5%
IVF using patient's own eggs – 55.5%.
We can then further break down this data and look at the clinical pregnancy success rates for IVF with own eggs for each age group, and these success rates are:
Women under 35 – 71%
Women aged 35 – 40 – 65%
Women over 40 – 33%.
Also available are the success rates for treatment using embryos, both frozen and donated, and these rates are:
Using frozen embryos – 48.5%
Using donor embryos – 55%.
Overall these success rates are above average when compared with other IVF clinics around Europe.
Barcelona IVF Location
As you can tell by the clinic name, Barcelona IVF is located in the city of Barcelona, the heart of Catalonia. More specifically the clinic is located in the Planetarium Building in Escolo Pies. Thanks to the clinic being in such a city you will have plenty of options when it comes to travel around the city with taxis, buses, and trains all available to take you to and from the clinic, airport, and city centre. By taxi, it should take roughly 10 to 15 minutes to get to the city centre from the clinic and it will cost between 10 and 15 Euros, and a taxi from the airport will cost about 29 Euros. The clinic can offer you advice and tell you the nearest stops and best ways to travel.