How to Choose a Surrogacy Agency
There are a few things you should consider prior to choosng the first Surrogacy agency. Surrogacy is the process of a woman carrying a baby for another person or persons.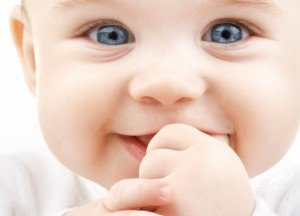 There are a few things you should consider prior to choosing the first surrogacy agency. Surrogacy is the process of a woman carrying a baby for another person or persons and surrogacy agencies offer a way to obtain a surrogate mother. These agencies have a list of available surrogate mothers and will help you through the entire surrogacy process.
Surrogacy Agency: Consider What You Are Looking For
It is also important to consider your own personal expectations of the agency. Many peope just want the surrogacy agency to provide basic services like the selection of potential surrogate mothers and information regarding the process and how it works. Other people may want the agency to be more hands on with their surrogacy needs. Create a list of what you are looking for so you can determine which agency which best fits your needs and wants.
Ask Around for Recommendations
Ask friends and famiy for possible recommendations regarding surrogacy agencies. You will often be surprised at what you discover an often you will be receive information and insights that are not readily available.
Be Sure to Visit Several Agencies
It is important to visit as many surrogacy agencies a you can. By doing so, you will be able to view different aspects of each agency and see if it is a place where you will be comfortable.
Determine Location and Cost
Two other thoughts to consider in choosing the right surrogacy agency for you include the cost of the agency and the location of the services provided. Location is important because you will be making frequent visits throughout the process. Ensure that the appointments will be met by choosing a convenient location. Regarding cost, be sure to inquire about the cost of services
How to Find a Surrogate Mother
The first question which is often asked is how to choose a surrogate mother. There are various ways to do this. Some individuals retain attorneys to find a mother. Some people use a surrogacy agency a to find a mother. There are many websites which provide advertising sections for surrogacy parties to either offer surrogacy services. It is important to confirm the authenticity of these websites prior to getting too involved with a specific one. Be sure to confirm authenticity by thoroughly reviewing the entire contents of these websites prior to giving them any personal information. In addition, make sure that these websites include contact information (address, telephone number and the names of individuals) on the site.
Choosing a Particular Surrogate Mother
Once you have reviewed all of your surrogacy resources, the next step is to pick a specific surrogate mother to carry the baby. You should do this only after reviewing all of your surrogate options and speaking with the possible surrogacy candidates. The best way to proceed with the surrogacy arrangements is with a family solicitor or family services agency experienced with these issues. This will help to certify that all surrogacy matters are handled correctly and legally.
Easy tips to Avoid Being a Victim of a Surrogacy Scam
Please be sure to consider a few different factors in order to lower the possibility of getting involved in a surrogacy scam.
Retain an Solicitor
One of the most important steps you can take in your search of surrogacy is to hire a solicitor. They will guide you through the surrogacy process and make sure that the surrogacy agency and/or surrogate mother are legitimate.
Use an Agency Recommendations
Another alternative to reduce the likelihood of getting caught in a scam is to choose a surrogacy agency with the aid of recommendations. Ask others who they have used for surrogacy matters. Recommendations are a great way to choose service providers because they will provide added insight into what the surrogacy agency is really like.
Choose a Local Surrogacy Agency
Try and use a local surrogacy agency as it will be easier to figure out how long they have been in business and their reputation in the local community. Furtermore, by choosing a local surrogacy agency you will find it easier to meet the necessary parties for appointments and office visits.
Ask a Lot of Questions
Very Important! Be sure to ask a lot of questions. There is no such thing as a stupid question especially if you don't know the aswer. By gathering as much information as possible on the agency and the surrogate mother, you well be much more informed. It is important to gather this information and then make an independent decision about the legitimacy and reputation of the agency and the surrogate mother.
For More Information on Surrogacy please visit www.surrogacy.org.uk
Families Through Surrogacy – The Ukraine Solution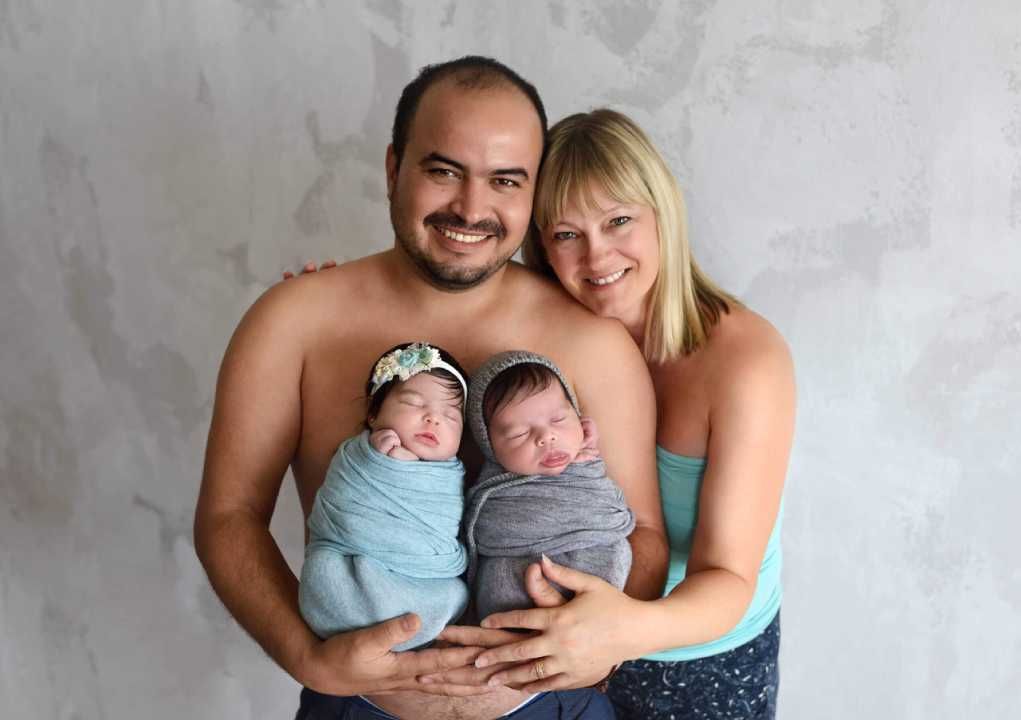 As Families Through Surrogacy's consumer-led seminar series returns to the UK in October, SAM EVERINGHAM catches up with Stacy Owen, one of a growing number of UK citizens engaging in Ukraine for surrogacy.
Stacy and her Morrocan-born husband Simo live in Sutton, Surrey. Stacy was 41 when she turned to surrogacy after enduring twelve years of infertility grief and loss. Simo, an electrical tester, was ten years younger. None of Stacy's ten pregnancies had lasted more than nine weeks and her doctors could only say the problem was 'immune issues'. Surrogacy was the only option left.
Stacy is frank about her needs. "I looked into the UK surrogacy process (but) I didn't want to have to ….. form a relationship and take the risk (with British law) of not being able to have our baby(s) should the surrogate change her mind. I wanted it to be a business transaction….. I didn't want to be forced to be involved with the surrogate, although I remain in contact to this day."
With US surrogacy being too pricey, Stacy discovered Ukraine – one of the few countries which provide for legal parentage for foreigners using surrogacy. One clinic offered an all-inclusive package for €30,000 including IVF and birth costs, egg donor if required, medications, legals, surrogate expenses, compensation as well as their own food and accommodation. She Skyped with the clinic a few times and they signed up in April 2017.
Stacy stimulated for one cycle herself and found the hormonal effects a challenge. Their first transfer took but failed at six weeks. Their 'package' included an egg donor, who they had to choose online as a backup. The 21-year-old they chose produced enough eggs to create six high quality embryos.
Their clinic substituted a new surrogate. Six weeks post transfer Stacy's email pinged with the first scan. An ultrasound had arrived clearly showing two healthy embryo sacs. "It was amazing to receive", Stacy remembers. "We were so excited and over the moon that we had twins".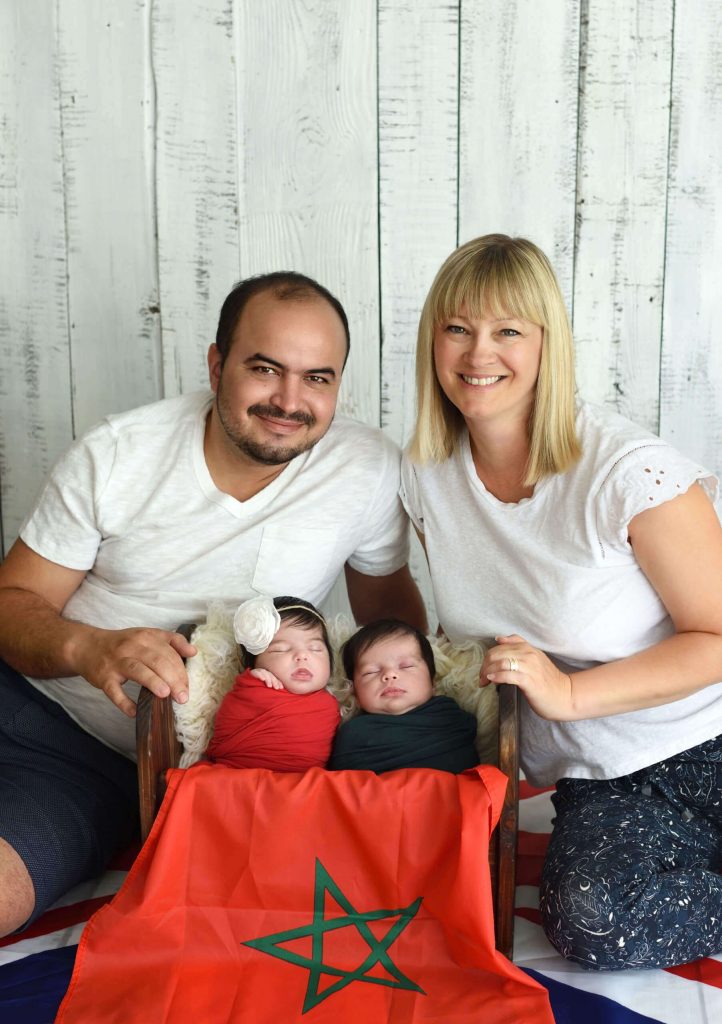 Nonetheless, Stacy only told her parents and one friend. "I didn't want all the questions and enquiries – the process was a very private one … we had too many past losses to feel comfortable before they were born"
Their clinic had a policy of not introducing intended parents to their surrogate until the end of the first trimester, given pregnancies can often fail prior. So Stacy and Simo had their first face to face contact with their surrogate via Skype at 16 weeks. Until this point letters were exchanged.
Stacy flew to Ukraine to meet her surrogate for the 26-week scan as well as other English couples.
"Legal stuff was the one thing we didn't know about, we thought the clinic handled all of it' Stacy confesses. She had assumed the exit process might take three weeks. When they discovered other UK couples have had to stay in Ukraine between 5 and 7 months post-birth, Stacy felt ill. "Oh my god, what have we done".
But having built a career in educational governance, Stacy was used to project planning and paperwork. So by the time they travelled to Kiev at 37 weeks gestation she had almost two lever arch files in preparation for the application for British Passports and Parental Orders.
The Owens had purchased an economy surrogacy package which gave them a room in a shared villa outside Kiev. It was like a 'Baby Club' boarding house, Stacy recalls, full of expectant parents – Chinese, Romanian, Spanish, Belgian. There was no air-conditioning – it was sweltering.
"I cried for two days when I first arrived – it seemed in the middle of nowhere and the thought of living here alone when my husband left was daunting" Stacy admits. However, the experience and meeting parents from around the world was 'a wonderful one'.
Against all odds, their twins were not premature and Ukraine hospitals do not induce. To their surprise, they had 16 days to kill until the birth at almost 40 weeks.
Their package meant delivery in a cheaper city four hours south of Kiev. They arrived by train. Again their clinic provided transport, interpreters an apartment as well as baby formula, baby clothes, nappies and money for food. When Aleah & Eli were born, strict hospital protocols meant they could visit for an hour daily until discharge on day seven.
Stacy was so organised that she met the UK's arduous passport paperwork requirements on the first attempt. So ten weeks post birth this family of four was winging it back home to Surrey. The Owens had a family building story they would never forget.
Stacy is just one parent who will share her surrogacy advice amongst those who have engaged in the US, Canada, Ukraine or UK at FTS seminar series next month in Dublin (23 Oct), Edinburgh (25 Oct) and London (27 Oct). These will include advice and short talks from surrogates, surrogacy professionals and legal experts. Details at http://www.familiesthrusurrogacy.com/uk-ireland-oct-seminar-series/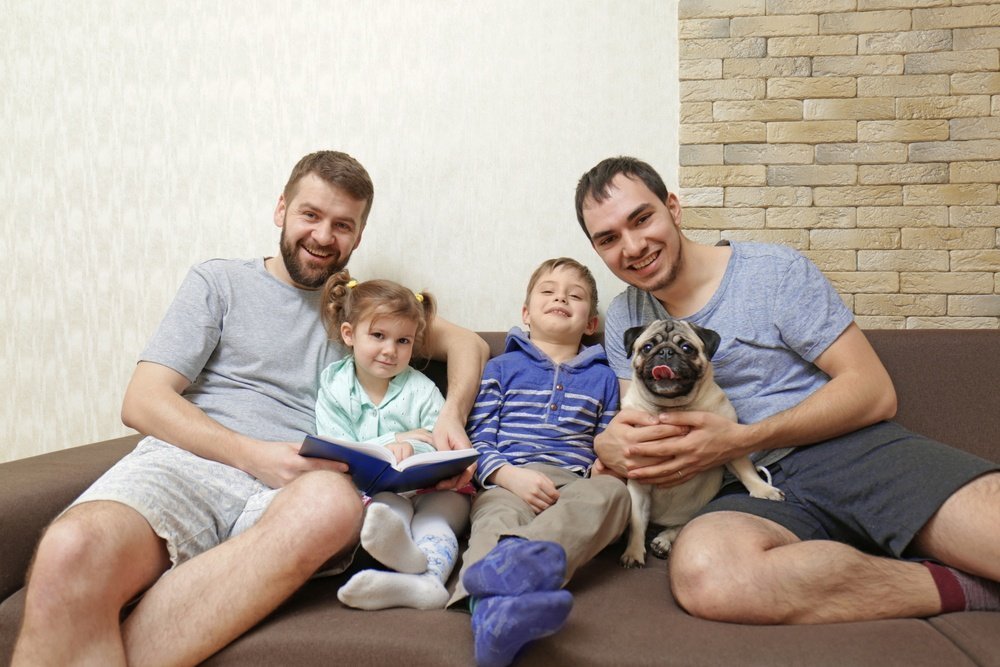 With all the recent Newspaper headlines about celebrity couples using surrogacy as a way of creating or extending their families, it is perhaps unsurprising that the number of couples exploring surrogacy as an option in the UK is on the increase. However, it is important for those considering surrogacy to remember that many of these Newspaper headlines are in respect of couples and arrangements which take place abroad, and, as such, do not comply with the law in the UK. Couples should be very wary of using these celebrity couples as a template for their own surrogacy plans.
No matter what the genetic make-up of a child, UK law regards the woman who carries and gives birth to the child as the legal mother. If she is married at the time of insemination or implantation of an embryo, UK law regards her husband as the legal father – unless it can be shown that he did not consent to the procedure.
This is the case wherever the surrogacy arrangement takes place ie. even if the surrogate mother is a foreign national residing abroad and even if the surrogate mother's own home country regards the commissioning couple as the parents and provides documentation to this effect.
UK law does provide a procedure by which the commissioning couple can then acquire full parental rights for the child born. This necessitates an application to the UK courts for a Parental Order. If made, the Parental Order extinguishes the parental rights of the surrogate (and her husband if necessary) and vests all legal parentage in the commissioning couple. The surrogate mother and the legal father must give full and free consent for the Parental Order to be made. Such consent cannot be given before the child is six weeks old and the application must be made to the Court before the child is six months old.
Surrogacy contracts in the UK are illegal and are unenforceable. Surrogacy arrangements, however, are legal provided strict criteria are complied with. These criteria are designed to protect the altruistic nature of surrogacy and prevent commercial surrogacy taking place in the UK. It is very easy to unwittingly fall foul of these criteria and find yourself in circumstances where there is then doubt as to whether the Court can make a Parental Order. This leaves the intended parents without legal parentage for their child and facing the prospect of alternative legal structures to protect their family eg. adoption – which was never intended for use by parents in these circumstances and thus brings with it complications and unintended consequences.
Parliament has recently acknowledged that the law relating to surrogacy needs to change in the UK. This has been prompted as a result of UK law having been found incompatible with EU law and to be discriminatory. It is envisaged within the next two years a Law Commission Report will make recommendations as to change which will bring surrogacy law up to date with social change, although there is still a strong sense that the altruistic nature of surrogacy should be retained as opposed to there being commercial contracts introduced. In this area of assisted reproduction, it is really important that intended parents take proper legal advice both before and after their child is born as in every case there is a legal process that must be complied with if legal parentage of the child is as intended.
Bio
Liz Bottrill is a Partner in the Family Law Team at Laytons Solicitors with over 25 years' experience in the field. She has a particular interest and expertise in the law relating to children and fertility. www.laytons.com
Surrogates – Extraordinary Generosity Provides Family to Hundreds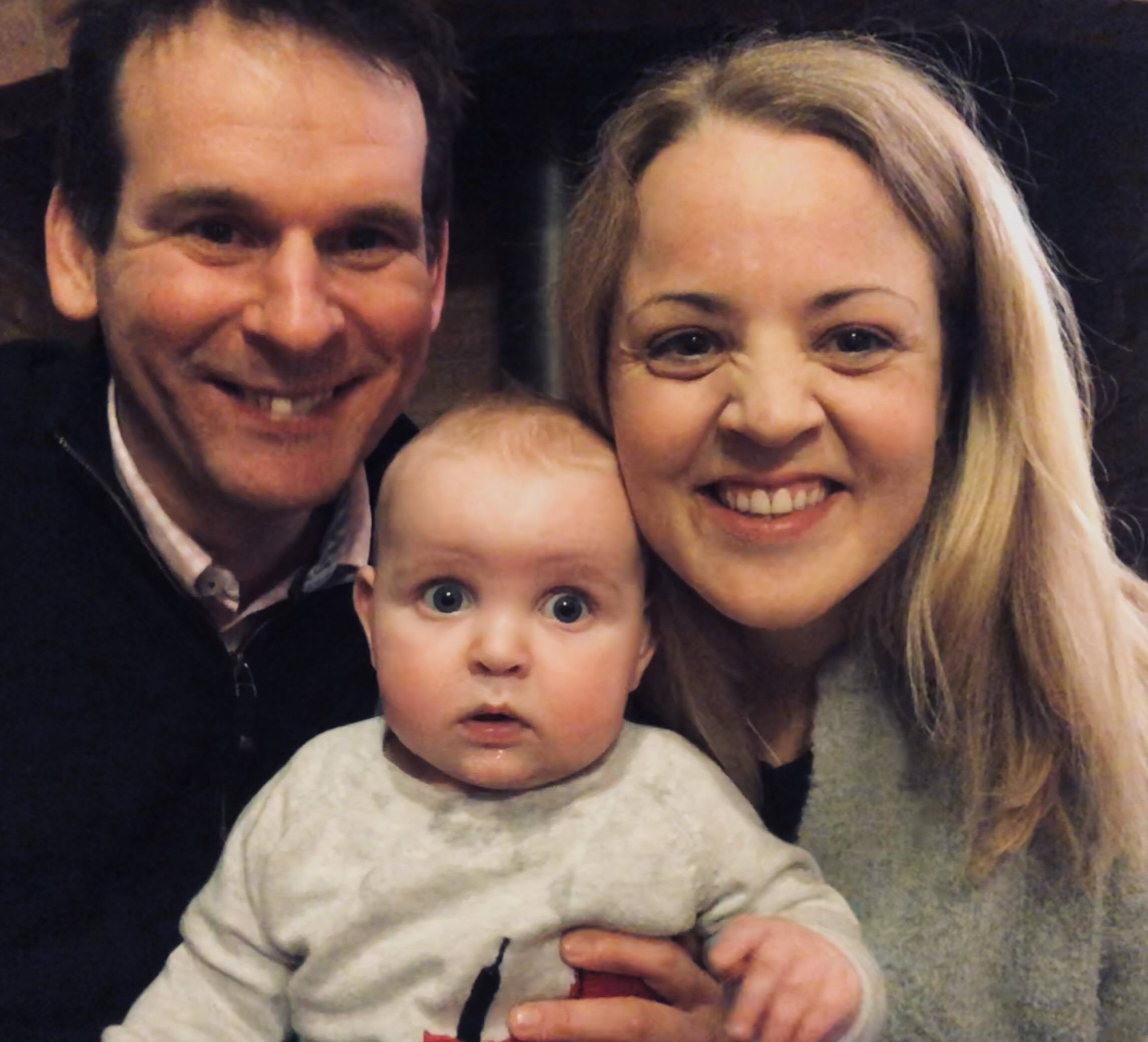 There have been huge changes in surrogacy availability in recent years. UK couples have in the past engaged in Thailand, India, Nepal and Cambodia. But these countries have now closed their doors to foreign surrogacy, pushing renewed interest in surrogacy in the UK.
Deanne Hart has a condition which meant she was born without a uterus. Nonetheless she has working ovaries allowing her to produce eggs. After four years with her partner they were keen to start a family and joined Surrogacy UK.. Ultimately a UK surrogate expressed interest and they spent three months getting to know each other and their respective families. Putting together an 'agreement' (surrogacy contracts are not legal in Britain) with their surrogate, they were lucky to achieve a positive result on the first attempt.
Surrogacy for Brits is also increasing in the US and Canada. The key is selecting reliable providers.
Hannah Bailey lives in the Bath district. She has MRKH, a condition which affects one in five thousand woman. It means she was born without a womb. Hannah was diagnosed aged 17, so had some time to plan her options. Hannah considered a number of options to have a family such as adoption, but decided upon surrogacy. She joined Surrogacy UK and meet a potential surrogate. Surrogacy UK enforces a three month getting-to-know-you period, which proved beneficial as the partnership was not right. Hannah admits she and her partner became impatient with the poor Surrogacy UK ratio of surrogates to intended parents at the time (although this has now been rectified).
They felt that for them, the US was unaffordable, so they looked at Ukraine. It was a country which has laws recognising foreigners as the legal parents via surrogacy. However their UK lawyer advised that obtaining UK citizenship for children born via Ukraine was going to require many months abroad and much red tape. Canada also allows foreigners to engage in surrogacy, but unlike Ukraine, awards Canadian citizenship. It meant Hannah could bring a newborn back to the UK on a Canadian passport within three weeks, then apply for UK documents once home.
Their UK lawyer introduced them to Canadian professionals and within three months they had met a network of Canadians ready to support them and matched with a surrogate. Soon they were shipping their precious embryos from the UK to Canada.
It was a relief Hannah recalls, that they never had to have a conversation with their surrogate about expenses and re-imbursements. Like in the US, a third party managed this for them. Their son Zachary was born in August 2017 and already their surrogate has offered to help with a 'sibling journey' if she is medically cleared to do so. Hannah is hoping they won't have to find a new surrogate. Wait times have increased in Canada and all prospective parents are now advised that matching is so competitive, they need to record a 'video biography' to sell themselves to prospective surrogates.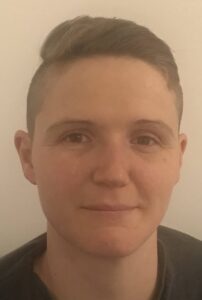 Back in the UK, lesbian mums are also more commonly offering their reproductive potential to both gay and heterosexual intended parents, often using their own eggs in what is known as traditional surrogacy. Tricia Hunt and her wife Cathy have four children of their own – two boys aged 13 & 6 (Trish carried) & twin girls aged 2 1/2 (Cathy carried) with the help of IVF and a sperm donor. In recent years though, Tricia has carried children for several other couples.
Tricia & Hannah are just two of some fifteen UK surrogates and parents who will share the ins and outs of local and cross-border surrogacy, at Families Through Surrogacy's fifth annual UK consumer conference on Saturday 10 March, at 155 Bishopsgate, London.
Focused on the information needs of intended parents and surrogates, the events' popularity lies in its honesty – putting parents and surrogates front and centre, sharing their real-life journeys.
This year's conference has a focus on best practice in UK & US surrogacy, with leading professionals exploring the complexities of surrogacy arrangements and how best to lay the groundwork for successful journeys. Sessions will address some of the tough questions about trust, logistics, sourcing donors, matching with surrogates and legal parentage. New sessions will explore surrogate-intended parent relationships, outcomes for children, and how surrogacy is operating in Canada, Russia & Kenya. Tickets from £55 including lunch, morning & afternoon tea.