IVF treatment availability at Gynolife IVF Center
IVF at Gynolife IVF Center - restrictions
Woman maximum age
55
Single woman
Allowed
Same sex female couples
Allowed
HIV (female)
Allowed
HIV (male)
Allowed
HCV / HBV (female)
Allowed
HCV / HBV (male)
Allowed
About Gynolife IVF Center
Gynolife IVF Center was established in 2013 by Dr. Hayat Izel. Located in a modern building it has been designed with your treatment in mind. Inside, the clinic has a clean look, thanks to its use of white as their primary colour of choice, which should help you feel a sense of ease and calm when you walk in.
The clinic places great value on patient satisfaction, and it achieves this thanks to its high pregnancy rates. This is in part thanks to their continuous development and use of the latest technologies and techniques in order to help your treatment be more successful. All of their laboratories are kitted out with only the latest and state-of-the-art equipment.
In all of Cyprus, Gynolife is the clinic with the largest database of donors and there is no waiting list when it comes to getting a donor. When it comes to choosing your donor they will be matched as closely to you and your partner as they possibly can. They are able to do this thanks to their large selection of donors, and they are able to pick from many races and ethnicities.
When it comes to who can be a donor, they are a stricter clinic than most, but this is only to ensure that only the very best donors are chosen so that you will be happy and have a greater chance of success. Egg and sperm donors in Cyprus are anonymous. The way they choose who can be a donor is by using strict criteria:
Age. A lot of clinics accept donors who are from the age of 18 to 35 but at Gynolife they only choose from people between 21 and 29. This is to ensure that not only are the donors young and healthy but that they are more fertile, as they have reached a level of maturation that allows for healthier and more fertile eggs.
Testing. All donors are thoroughly tested for many different types of diseases, such as infectious and genetic. This ensures that there is no possible way the donor will pass anything on through their eggs and that the eggs are very healthy. It is not just physical testing but mental testing too, as they will undergo a psychiatric evaluation, to ensure they are mentally capable of understanding the ramifications of donation.
Family history. When it comes to determining what types of illnesses or diseases can pass down through our genetics, looking at the history of the family is very important. A history of certain diseases and illnesses shows that it runs in the family, and isn't just a one-off issue. Looking at the family history allows the clinic to choose donors whose family history is clear of illness, disease, and defects that can cause issues with the eggs in the future.
Because of these strict rules that the clinic follows, you can be sure that the eggs you receive, during your IVF treatment, will only be the healthiest and most fertile, and will offer you the highest chances of success.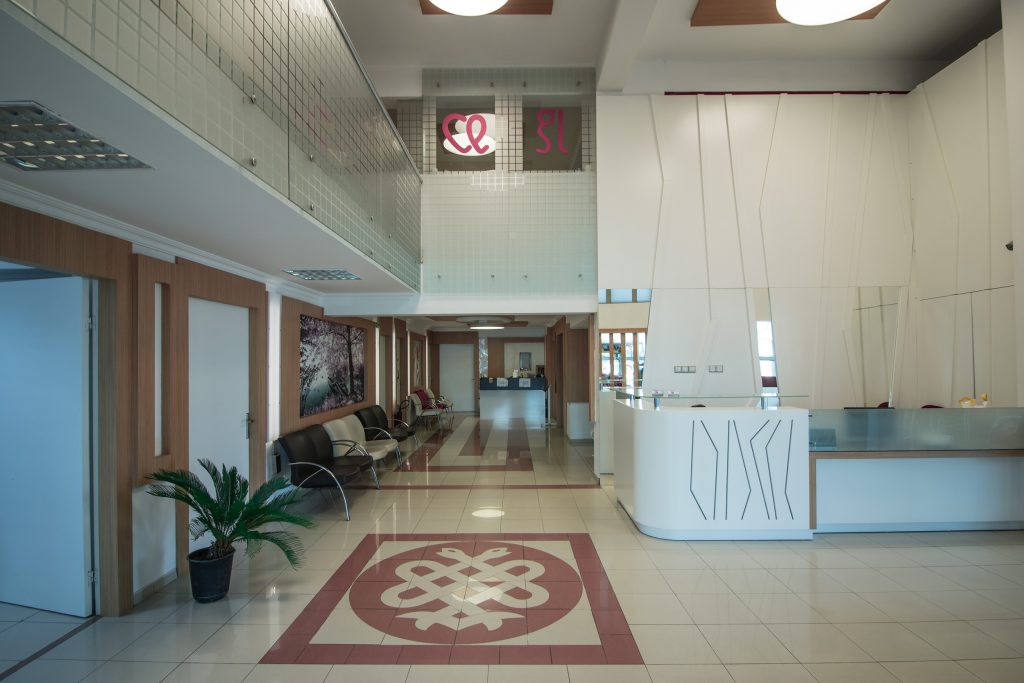 Experience and Medical Staff at Gynolife IVF Center
The founder of Gynolife IVF Center is Dr. Hayat Izel, who has over 25 years of experience in assisted reproduction. As well as founding Gynolife he also founded the Cyprus Life Hospital, proving himself to be a man of many talents, thanks to his wealth of experience and qualifications as a Gynecology and Obstetrics specialist. He is also a member of TSRM (Reproductive Health and Infertility Association), UTD (Reproductive Medicine and Surgery Association), and TJOD (Turkish Society of Gynecology and Obstetrics).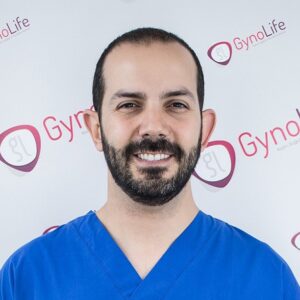 The Medical Director of the clinic is Dr. Murat Onal, who has been working in that role since 2014. To become the Medical Director at his age was an amazing achievement, which surely speaks to his skills as a Gynecology, Obstetrics and IVF Specialist. Having published many times, he is seen as a highly renowned specialist in his field. Just like Dr. Izel, he is a member of TSRM, TJOD, and UTD. He is also a member of ESHRE (European Society of Human Reproduction and Embryology), and ASRM (American Society for Reproductive Medicine).
As part of their team, they also have 3 embryologists, 2 of whom are senior embryologists, as well as an Embryology Laboratory Assistant. Ozlem Ulusoy, who is both a senior embryologist and the Lab Director, has over 5 years of experience. They also have a team of nurses and patient coordinators, who will help you with your time at the clinic. Although they do have a smaller team than some clinics, this allows for a more personal touch, as they see fewer patients and are able to focus on you.
Owing to the fact that they often deal with international patients, they are well versed in adapting and having to speak other languages, in order to communicate more effectively with you. You will be understood when undergoing your treatment, and you will never have problems understanding them.
IVF Costs at Gynolife IVF Center
IVF treatment comes in all shapes and sizes, and it is the same with the costs for the treatment. The clinic does have standard costs but as your treatment will depend on your circumstances, the final costs can vary. The standard price for IUI (intrauterine insemination with your partner's sperm) costs 800 Euros and AID (artificial insemination with donor sperm) – is 2,500 Euros. IVF treatment with own oocytes is 3,000 Euros, with egg donation costing 5,000 Euros (this can be performed with either fresh or frozen donor eggs), and embryo donation starting from 6,000 Euros. Requiring treatment using donor sperm can cost 4,000 Euros.
Basic IVF packages cost at Gynolife IVF Center
Intrauterine insemination (IUI)
€800
Artificial insemination with donor (AID)
€2,500
IVF with own eggs
€3,000
Egg donation IVF
€5,000
Embryo donation
from €6,000
Egg freezing
€2,500 (+€250 annual storage fee)
Sperm donation
from €7,000
ROPA
TBC
Surrogacy
N/A
There are additional treatments available as well, such as embryo monitoring and blastocyst culture, you won't have to worry about additional costs as embryo monitoring is included in the treatment price, and blastocyst culture is free. Another service available is PGT-A/PGS genetic embryo testing, this is a test done prior to embryo implantation to ensure there are no genetic defects or abnormalities present in the embryo that will cause issues down the line. The cost for this test starts from 5,500 Euros.
The clinic has options available for you to freeze your eggs and sperm, if you wish to have children at a later date, plus freezing any embryos if you are currently undergoing treatment and have embryos that have yet to be used. To freeze your sperm will cost 250 Euros, whilst freezing eggs will cost 500 Euros, along with a 250 Euros storage fee per year. The vitrification and storage of additional embryos will be 500 Euros for 1 year of storage. If the later date arrives and you wish for the frozen embryos to be implanted, this procedure called FET (Frozen Embryo Transfer) will cost 1,000 Euros which is an affordable price.
IVF add ons and other costs
Other IVF techniques costs at Gynolife IVF Center
Medical consultation (doctor)
free
Donor sperm
from €4,000
Sperm freezing
€250
Embryo Monitoring (e.g. Embryoscope)
included in treatment price
Blastocyst culture
included in treatment price
PGT-A / PGS genetic embryo testing
€5,500 - €8,500
Embryo freezing and storage for 1 year
€500 (+€250 annual storage fee)
FET - Frozen Embryo Transfer
€1,000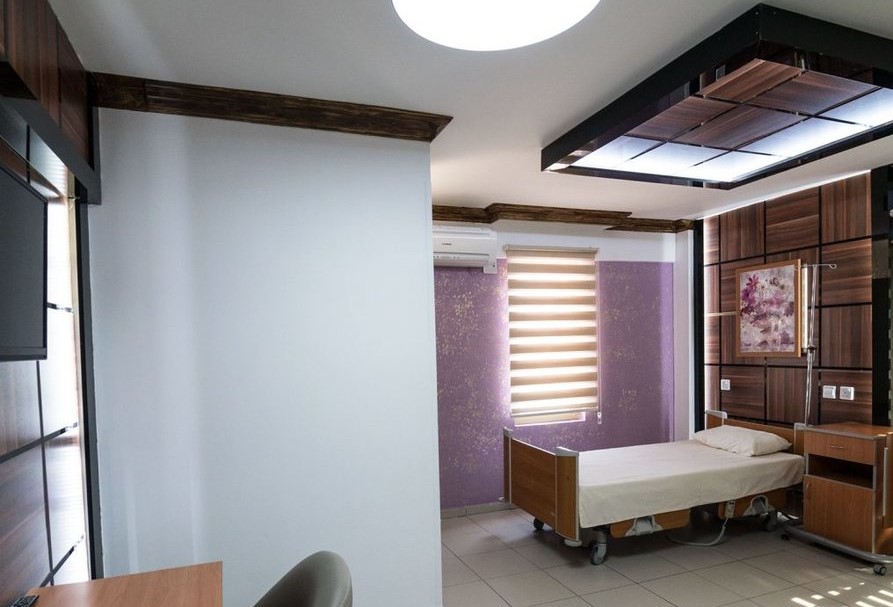 IVF Success Rates at Gynolife IVF Center
Gynolife IVF Center sees above-average success rates when compared with other clinics in Europe. They perform an average of 200 IVF cycles per year using a patient's own eggs and 300 IVF cycles per year using donor eggs. All of the success rates below will be for the year 2021. Based on a clinical pregnancy per embryo transfer the success rate for donor eggs was 77%. The overall success rate for clinical pregnancy per embryo transfer for a patient undergoing IVF using their own eggs was 62%. When broken down into age groups they were as follows:
women under 35: 70%
women aged 35-40 – 51%
women over 40 – 20%.
There are also clinical pregnancy success rates available for IVF treatment using embryos:
frozen embryos – 68%
donor embryos – 82%.
As you can see, the success rates for Gynolife are above average and can be considered excellent. This should fill you with confidence that, when undergoing your IVF with the clinic, you have an excellent chance of success.
Gynolife IVF Center – Location
Gynolife IVF Center is located in the city centre of Nicosia in Cyprus. Nicosia is the capital of Cyprus and has lots of things for you to see and do, such as byzantine museums, old fortifications, and beautiful architecture. If you like there are also plenty of markets for you to peruse while there.
When flying to Cyprus you will have 3 airports to choose from: Ercan which is 20 minutes from the clinic, Larnaca which is 1 hour away, and Paphos which is 2 hours away. You are able to arrange travel from the airport to the clinic or your hotel with the clinic, for a fee which depends on the airport you land at. When it comes to your hotel, the clinic has deals in place with local hotels, so that you might pay less for your accommodation. A lot of these hotels are five-star, meaning you will be staying in luxury whilst in the country.
Choosing Cyprus for your treatment is a wonderful idea, thanks to the true beauty of the country, of which you can experience whilst undergoing life-changing treatment, and while there you will experience things you will never forget.