Fertility Fest is the world's first arts festival dedicated to fertility, infertility, modern families and the science of making babies, led by experienced arts producers and former IVF patients Jessica Hepburn and Gabby Vautier. It will be back for its second edition at the Bush Theatre in London, (8th – 13th May) – when over 150 world class artists and fertility experts will share the stage in a unique programme of events, entertainment, discussion, debate, support and solidarity about making (and sometimes not making) babies in the modern world.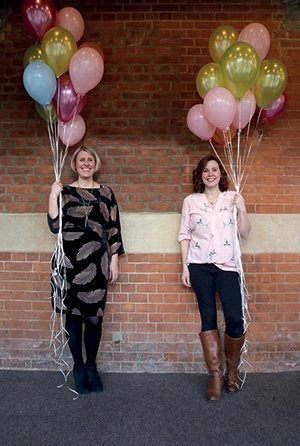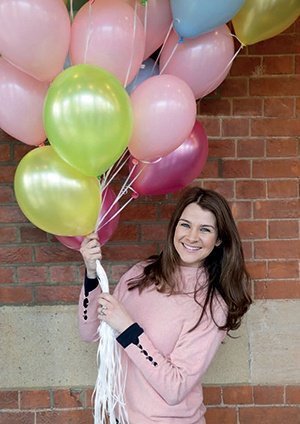 Jessica and Gabby present two very different outcomes of fertility treatment. Gabby is the mother of three-year-old twin girls after going through four rounds of IVF. And Jessica, the former Fertility Road columnist, went through eleven rounds of unsuccessful treatment. She wrote about these in her first book The Pursuit of Motherhood and the next chapter of her story will be explored in her new book 21 Miles: Swimming in search of the meaning motherhood which will be published to coincide with the launch of Fertility Fest in May. Jessica says 'through the power of the arts we want to improve the understanding of the emotional journey of people who struggle to conceive so that those going through it feel less alone but also to ensure that the fertility industry is delivering better patient care for everyone whatever their fertility story, however, it ends.'
One of the strands of the festival this year will explore how it feels to make that first step of turning to IVF to create your family. In the session entitled 'The Doctor In The Bedroom' Izzy Judd – wife of McFly's Harry Judd and author of the bestselling memoir Dare to Dream – will be sharing how the couple's fairytale life started to fall apart when they struggled to conceive. And photographer Sophie Ingleby, will be talking about her moving project, SEED, which documents the journey of the fertility patient. They will be joined on stage by two of the UK's leading fertility consultants Dr Jane Stewart (Newcastle Fertility Centre) and Dr James Nicopoullos (Lister Fertility Clinic) who will be disclosing how it feels to be that doctor in the bedroom!
The festival will also explore the often overlooked male experience of infertility including a screening of The Crossing, written and directed by Jack King which tells the fictional story of Terry whose relationship breaks down as a result of infertility; and also Thomas Webb's new documentary film The Easy Bit which explores the real-life experiences of men who are struggling to conceive.
There will also be sessions dedicated to coping with unsuccessful treatment. In 'When ART doesn't work', poet Julia Copus will be performing Ghost Lines her poetry cycle which was shortlisted for the Ted Hughes Award; and film-maker Katie Barlow will be sharing excerpts from her ongoing documentary film-project Without Child. The artists will be joined for a discussion by one of the leading reproductive health psychologists in the country, Professor Jacky Boivin, from Cardiff University and Anthony Ryb, accredited fertility counsellor with the London Women's Clinic. In another session on pregnancy loss – 'The M Word: Miscarriage not Motherhood' – award-winning visual artists Foz Foster and Tabitha Moses will explore their experiences with Professor Lesley Regan, President of the Royal College of Obstetricians and Gynaecologists and one of the world's leading voices on miscarriage. And on Wednesday 9th May, there will be a special event held in association with Fertility Network UK entitled 'There's More To Life Than Having Children' hosted and chaired by FNUK's Catherine Strawbridge.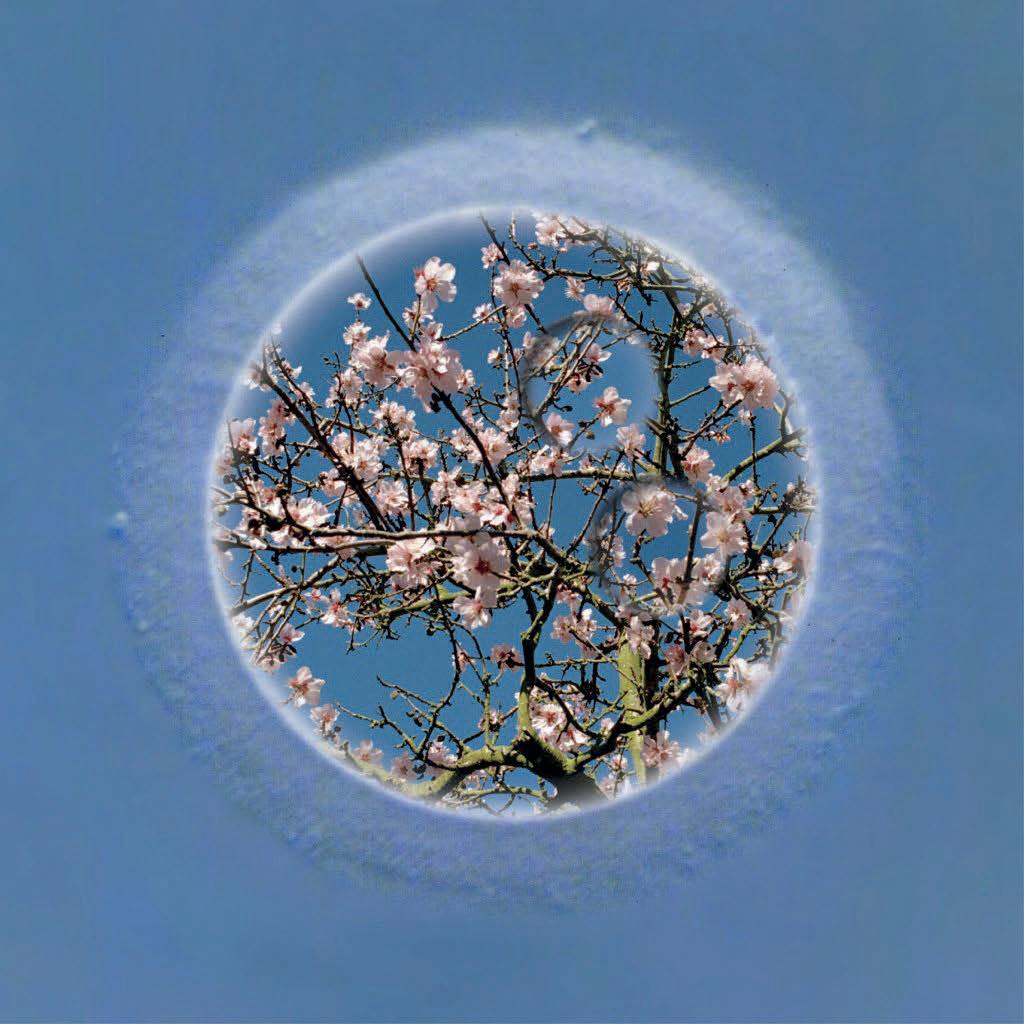 There will also be a strand of discussion about parenting after IVF because for many the experience of struggling to conceive never leaves you. In 'No Longer Extraordinary' Anna Furse, award-winning theatre director and her daughter Nina will be talking about their project To The Moon And Back – a daughter born from IVF and her mother in reflective dialogue. And Matthew Dunster – theatre director and dad to IVF triplets – and Gareth Farr – writer of the play 'The Quiet House' which premiered at the Fertility Fest in 2016 and dad to IVF twins – will be showcasing the development of a new piece which explores what it means to be part of the IVF generation. Gareth and Matthew will be joined by Dr Sophie Zadeh from the University of Cambridge's Centre for Family Research which is dedicated to investigating parent child relationships which have resulted from assisted conception. During the week of the festival there will also be a Parent and Baby club with a difference (only IVF babies allowed!) which will feature Saskia Boujo the creative force behind the 'IVF and Proud' merchandise brand and Helen Davies author of More Love To Give who will be talking about her story of secondary infertility.
Infertility and IVF is still a subject shrouded in secrecy, shame and often a lot of sadness and the festival directors, Gabby and Jessica, are passionate about changing this.
'Most medical professionals have to switch off the emotion when dealing with patients' Gabby says 'and the festival offers them a chance for them to connect with the emotional side to reflect on their practice. We know, because we've been through it, that infertility is hard and horrible and art can convey the experience in a really effective way.' Jessica continues: 'We hope that it will encourage the industry to think more about how they can support their patients better but we also hope that everyone that comes will feel a real sense of support and solidarity.'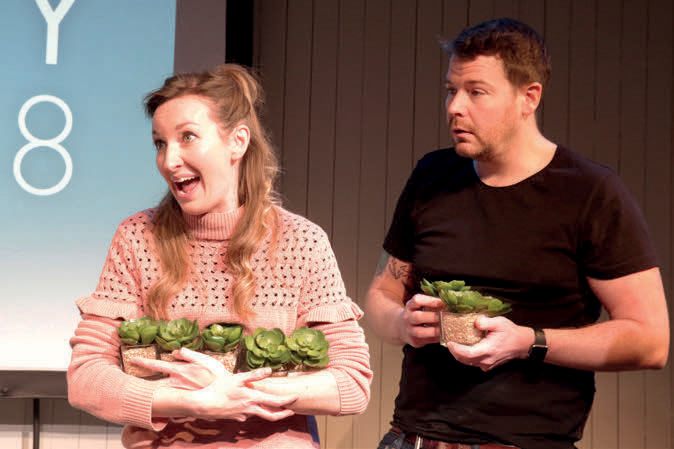 This year the festival will also be exploring some of the bigger societal topics around the subject of fertility and infertility including 'What Comes First The Career or the Egg?' 'Race, Religion and Reproduction' and 'The Queer Family.' There will be a look back at the last forty years of IVF in celebration of Louise Brown's birthday this July through Artist Gina Glover's project, Life in Glass, for which she was given unprecedented access to the photographic archive of the Nobel Prize-winning pioneer of IVF, Professor Robert Edwards. And the festival will also take a look forward to the future of fertility with creative design consultancy Liminal Space's project, Timeless, which has created a fictional beauty brand designed to unlock the facts around egg-freezing.
New this year, there will also be a series of events entitled 'Fertility Fight Club' in which leading artists and fertility experts including Professor Geeta Nargund (from Create Fertility), Jody Day (Founder of Gateway Women the friendship and support network for childless women) and writer and theatre-maker Stella Duffy will give ten minute provocative talks about things they want to change about the world of fertility and infertility. These will be live streamed so that people can participate from their armchair at home and from anywhere around the world.
And if all that wasn't enough. In parallel to the festival, Jessica and Gabby are also launching a ground-breaking fertility arts education project for young people in schools involving a selection of Fertility Fest artists. The project – entitled Modern Families – aims to ensure that the next generation have a better understanding of human fertility, how modern families are being made and what reproductive science can and cannot do. 'We need to improve patient care,' Jessica says 'But we also need to improve fertility education so that less people need treatment in the first place.' The project is a collaboration with University College London's Institute for Women's Health and Cardiff University's School of Psychology and is part of the British Fertility Society's Fertility Education Initiative. The first stage will be hosted by the National Theatre this spring and the second stage will take place at the Bush during Fertility Fest in May. 'Young people really need to learn more than how 'not to get pregnant' Jessica says. 'They deserve a more rounded and robust fertility education so that they have the best chance of creating the families they want in the future – with or without children and with or without reproductive science.' The project ultimately hopes to influence the Government's current consultation into the PSHE curriculum following the compulsory introduction of Relationship and Sex education in schools.
It is Gabby and Jessica's hope, that through all their work they will bring together people, whatever their fertility story. Fertility Fest is for patients thinking about, in the middle of, or beyond fertility treatment. It's for fertility professionals – scientists, clinicians, complementary therapists, counsellors, and academics. And it's for people who are just plain curious about the subject. It's for people who are living with or without children. And people who are considering trying for a family or wrestling with whether or not they can have one or want one. And it's for young people who hold the future of the human race in their hands. They invite you to come along this May for an engaging and enlightening look at fertility, infertility modern families and the science of making babies.
The full programme can be viewed on the Fertility Fest website www.fertilityfest.com and tickets (£10 – £35 plus a wide selection of FREE events) can be booked from the Bush's box office https://www.bushtheatre.co.uk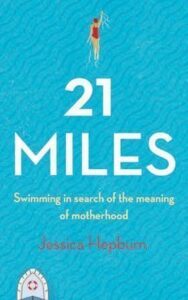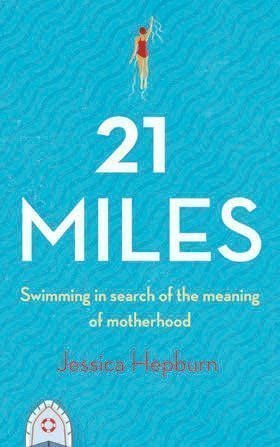 Jessica's new book 21 Miles: Swimming in search meaning of motherhood can be pre-ordered on Amazon now: https://www.amazon.co.uk/21-Miles-Jessica-Hepburn/dp/1783526092/ref=sr_1_2?ie=UTF8&qid=1518762959&sr=8-2&keywords=jessica+hepburn