IVF treatment availability at IVF-Life
IVF at IVF-Life Group - restrictions
Woman maximum age
50
Single woman
Allowed
Same sex female couples
Allowed
HIV (female)
Allowed
HIV (male)
Allowed
HCV / HBV (female)
Allowed
HCV / HBV (male)
Allowed
About IVF-Life
IVF-Life (previously known as IVF-Spain) was founded in 2009 and has 3 clinics in Spain. The 3 clinics are located in Alicante, San Sebastián and Madrid, with Alicante being the main clinic. The Alicante clinic is especially known for dealing with more difficult cases and often sees women who have had an average of 4.5 failed cycles with other IVF clinics, so if you have had trouble conceiving through IVF in the past, then IVF-Life in Alicante is the clinic for you.
What makes IVF-Life stick out is their dedication to patient care by providing their patients with the utmost care and respect, to ensure the entire treatment process goes by as smoothly as possible. As part of their service, they take care of all the details of your visit to their clinic, for a stress-free experience. This includes arranging taxis so that you can be taken to and from the airport, hotel and clinic, as well as having arrangements with the local hotels, to further enhance your time spent in Alicante.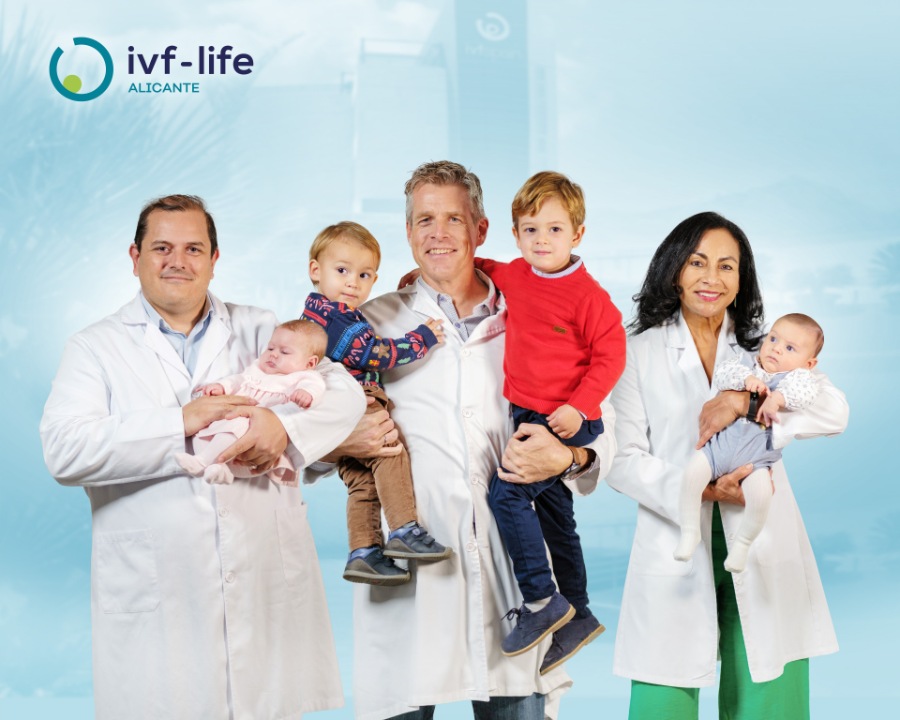 The first thing you'll notice when you arrive at the clinic is its sleek and modern design. Once you enter the building you will be greeted by light and calming colours, designed to give you a sense of ease and calm, because colours can trigger different emotions. These colours have been chosen specifically with your comfort in mind. Even the location of the Alicante clinic has been chosen with care, as it is located in San Juan Beach, a gorgeous area of the city with a 7 km long beach and beautiful seawater to gaze at when not receiving treatment. It is truly the perfect place to relax and have a nice and calming time.
The rooms in the clinic have been tailor-made so that your recovery time spent there will never feel like an inconvenience, with 7 different private rooms for you to wait for your procedure in, and recover in, until you feel like getting back on your feet and exploring the sands of the beach nearby.
Patient care is absolutely the number 1 priority at IVF-Life, and everything they do, and how they operate, is with this in mind. When you become a patient of theirs, you will be assigned your own personal assistant, but don't worry about any possible language barrier, as they will speak your language, to ensure that you can always communicate with someone. The personal assistant assigned to you will be there for you every step of the way, and will explain everything to you, and how the entire process will go. They will also be in constant contact with you, to remind you when you need to take your prescribed medication, when your appointments are, and to answer every question you have about anything. With a personal assistant, you will never be worried about a thing, as at any point you can talk to them and ask anything you need.
IVF-Life has a wide variety of treatment options available, in addition to the standard treatments, thanks to their high-tech facility that allows them to use advanced treatments and techniques.
Some of the treatments on offer are:
Sperm DNA fragmentation test. This test is designed to test the sperm of the man and see if it has been damaged or broken down, referred to as fragmentation.
Endometrial Receptivity test. This tests the endometrium, which is the tissue inside the uterus, to determine whether or not it is receptive to a successful pregnancy,
KIR and HLA-C Genotyping. This is where the speciality of Alicante comes into play, as this test is perfect for those who have had implantation failure, or problems that resulted in miscarriages or abortions. It tests how compatible the molecules in the embryo are, and whether or not incompatibility is the reason for unsuccessful pregnancy.
Immunology Map. Sometimes a failed pregnancy or failed implantation is as a result of some immunological issues, and this test is tailor made to discover what these issues are and how to solve them, through special immune treatments.
Gidget. This is an advanced system that was designed for monitoring, identifying and following up all of the biological samples involved in the assisted reproduction techniques that the laboratories use. In fact, IVF-Life is the first clinic to implement this technique.
There are many more treatment options available with IVF-Life, and your specialist will discuss the appropriate ones with you, when they create your tailor-made treatment plan.
Experience and Medical Staff at IVF-Life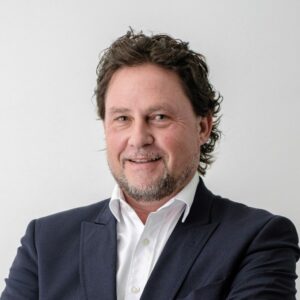 The president of the IVF-Life Group, which encompasses all 3 clinics, is Dr. Jon Aizpurua, who studied medicine at the Albert Ludwig University in Germany. Since 2002 he has focused on reproductive medicine and research and went on to become a co-founder of IVF-Life, as well as being the General Director, whilst also serving as the director of the "human fertility" chair for the University of Alicante, which he has been since 2013.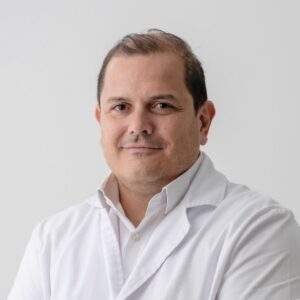 Backing up Dr Aizpurua is Dr. Sergio Rogel Cayetano, who operates as a gynaecologist and is the medical director of the Alicante clinic. Dr. Cayetano graduated with a degree in medicine and surgery from the Miguel Hernández University in Alicante, and has been working in reproductive medicine for over 15 years. He is known for putting patient care above everything else and showing great attentiveness to his patients. Thanks to his skills and knowledge he is a renowned speaker at many conferences and has authored many scientific publications.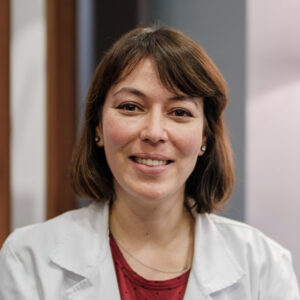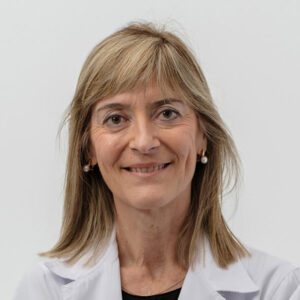 The team at IVF-Life is composed of 7 doctors in Alicante, 5 in Madrid, and 5 in San Sebastian. There are 11 embryologists in Alicante, 5 in Madrid, and 4 in San Sebastian, as well as countless other staff. Many of the staff speak more than one language and believe in offering the best patient care that they can, leaving you in truly safe hands.
IVF Costs at IVF-Life
IVF-Life has many treatment options available, and your treatment plan is tailor-made for your treatment needs, so sometimes the prices may vary due to requiring different options. The first consultation is always 200 Euros, regardless of the required treatment.
IUI at IVF-Life is available for women under 38 years of age with a normal pregnancy prognosis. The cost for a specialised IUI treatment with partner's sperm (AIC) starts from 900 Euros and IUI with donor sperm (AID) starts from 1,500 Euros. This treatment includes:
Medication plan.
A basal ultrasound scan with hormone control carried out at the clinic.
Ultrasound scans with hormone control carried out at the clinic, if necessary.
Sperm capacitation.
Intra-Uterine Insemination (IUI) via ultrasound scan monitoring.
Nursing and one-hour stay at the clinic.
A pregnancy test at the clinic.
First pregnancy control ultrasound at the clinic.
Medication and the maintenance of cryopreserved sperm samples (if applicable) are not included in the above prices and cost of EUR 200/year (free of charge during the first year).
The prices for IVF with own eggs and donor eggs are:
IVF with own eggs – from 4,800 Euros
Egg Donation Basic – 5,900 Euros
Egg Donation Basic Plus – 7,900 Euros.
The difference between Basic and Basic Plus is that with basic you will receive up to 3 good-quality embryos and with basic plus you receive up to 5.
Egg Donation Exclusive – 9,700 Euros
Egg Donation Exclusive Plus – 10,700 Euros
Egg Donation Exclusive Plus + PGT-A – 13,700 Euros.
Egg Donation Exclusive will get you up to 3 blastocysts, whereas Plus will give you up to 5. Plus + PGT-A will result in you receiving 1 euploid embryo, which is an embryo that contains the normal number of chromosomes.
There are other costs as well, such as treatment with frozen embryos, and treatment using donated embryos and/or sperm.
Frozen embryo transfer – from 1,800 Euros
Embryo donation – from 2,450 Euros
Sperm donation – from 750 Euros.
If you wish to freeze your eggs or sperm, to be used at a later date when you do wish to get pregnant, you can also use IVF-Life for that.
Storage – 150 Euros per year
Embryo vitrification – 400 Euros for up to 4 embryos
Embryo vitrification for more than 4 – 100 Euros per additional embryo.
Basic IVF packages cost at IVF-Life Group
Intrauterine insemination (IUI)
from €900
Artificial insemination with donor (AID)
from €1,500
IVF with own eggs
from €4,800
Egg donation IVF
€5,900 - €13,700
Embryo donation
from €2,450
Egg freezing
TBC
Sperm donation
from €5,550
ROPA
TBC
Surrogacy
N/A
IVF add-ons and other costs
Other IVF techniques costs at IVF-Life Group
Medical consultation (doctor)
€200
Donor sperm
from €750
Sperm freezing
€150
Embryo Monitoring (e.g. Embryoscope)
€600
Blastocyst culture
included in treatment price
PGT-A / PGS genetic embryo testing
€3,000
Embryo freezing and storage for 1 year
€400 (up to 4 embryos, then €100 per embryo)
FET - Frozen Embryo Transfer
€1,800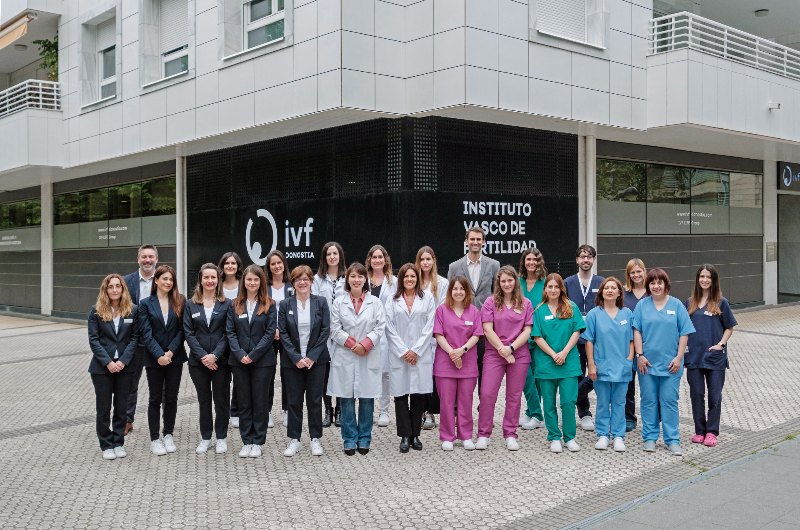 IVF Success Rates at IVF-Life
At IVF-Life Alicante, the overall clinical pregnancy success rate per embryo transfer for IVF with own eggs in 2022 was 46.8%. If we look at patients' age the data looks as follows:
women under 35 – 55%
women 35-40 – 45%
women 40 and over – 23%.
The above results are for when the treatment was with their own eggs. The success rate for clinical pregnancy per embryo transfer using donor eggs was 50.8%. Clinical pregnancy rates using frozen embryo transfer were 39%. Clinical pregnancy success rates using embryo donation were 52%.
Per year IVF-Life performs an average of 2,000 IVF cycles using own eggs and donor eggs. With this number of cycles performed per year, on average, and the above-average success rates they achieve, they are an excellent clinic with which to choose to undergo your infertility treatment.
IVF-Life – Location
As we stated above, the Alicante clinic is located in San Juan Beach, in a quiet residential area, a place with beautiful beaches and views. If you wish to see the city during your time there, the clinic is only 10 minutes away by car, and you can get there in no time at all, with a taxi meeting point a mere 100 metres away from the clinic. The clinic is also easily accessible by both bus and tram if you prefer those options.